National Endowment for the Arts Statement on the Death of 1990 NEA National Heritage Fellow Marie McDonald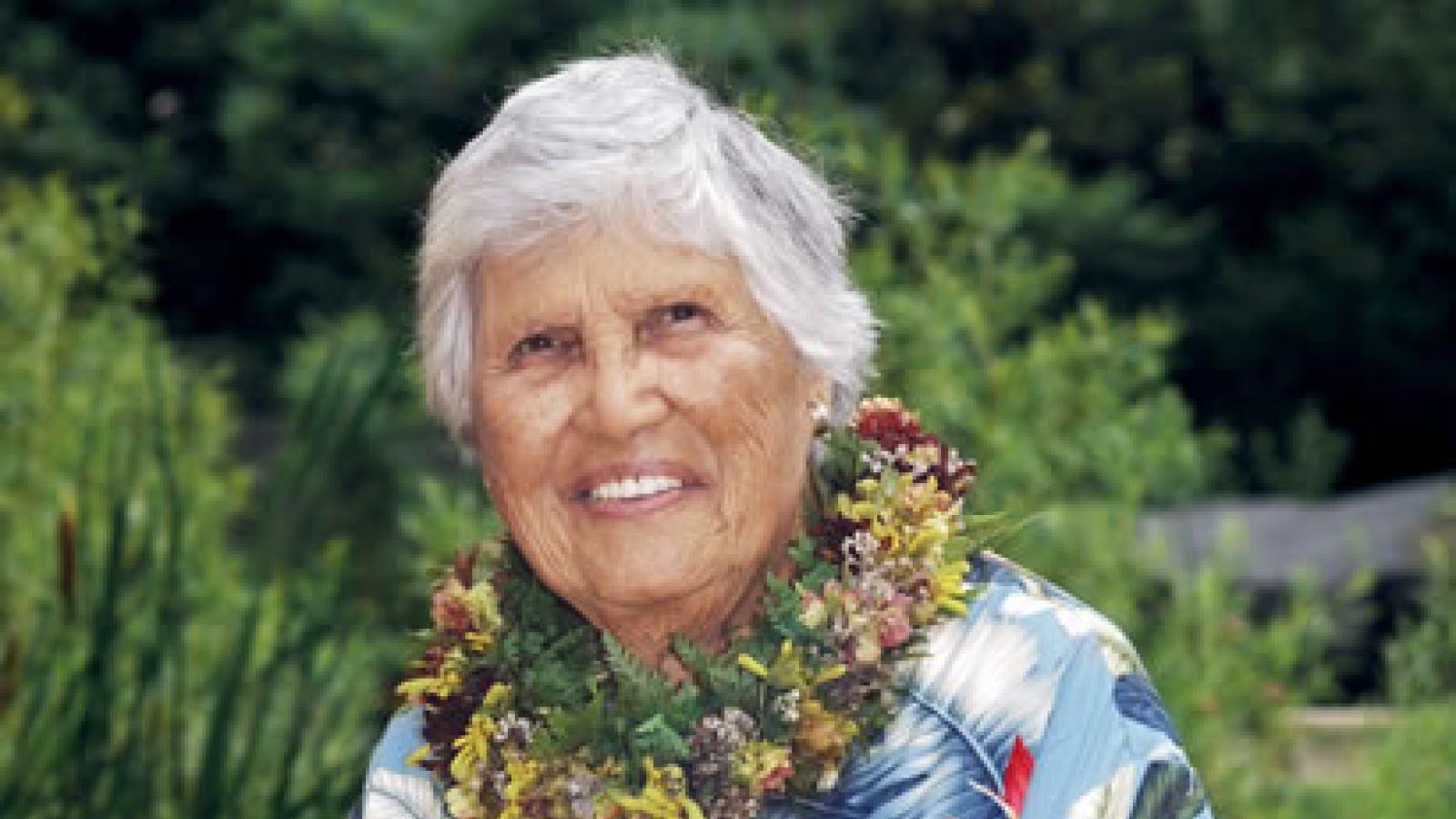 National Endowment for the Arts Statement on the Death of 1990 NEA National Heritage Fellow Marie McDonald
It is with great sadness that the National Endowment for the Arts acknowledges the passing of Hawaiian lei maker Marie McDonald, recipient of a 1990 NEA National Heritage Fellowship—the nation's highest honor in the folk and traditional arts. 
McDonald was born in 1926 and is descended on her mother's side from the Mahoe line of Hawaiian chiefs, and on her father's side from the distinguished Adams family of New England. She spent most of her childhood on the rural island of Molokai in the Hawaiian archipelago. After earning a degree in art from Texas Woman's University, McDonald returned to Hawaii where she taught art to Hawaiian students for many years in the public schools. She also owned and operated the Honopua Flower Growers in Waimea, on the big island of Hawaii.
McDonald was considered the islands' best-known practitioner of the art of Hawaiian lei making and its primary scholar. In 1985 her research and documentation of the tradition was published in the book Ka Lei: The Leis of Hawaii. After the book's publication, she conducted field research on lei traditions associated with Hawaiian ranching.  She experimented regularly with raising older plants and flowers, and encouraged her students to grow lei gardens. 
Materials for traditional leis are actually chosen first for fragrance and least importantly for how long a lei will last. "Some Westerners have trouble understanding that the meaning of the lei is in the making and giving, perhaps because they live in such a plastic world," McDonald said. "The lei is an expression of love, affection, honor, and respect. It's the most beautiful thing I can make, from the most beautiful material at hand. As long as the lei is at its peak when I give it to you, it shows that I care."
Contact
NEA Public Affairs
202-682-5570
publicaffairs@arts.gov