National Endowment for the Arts Statement on the Death of NEA National Heritage Fellow Sosei Shizuye Matsumoto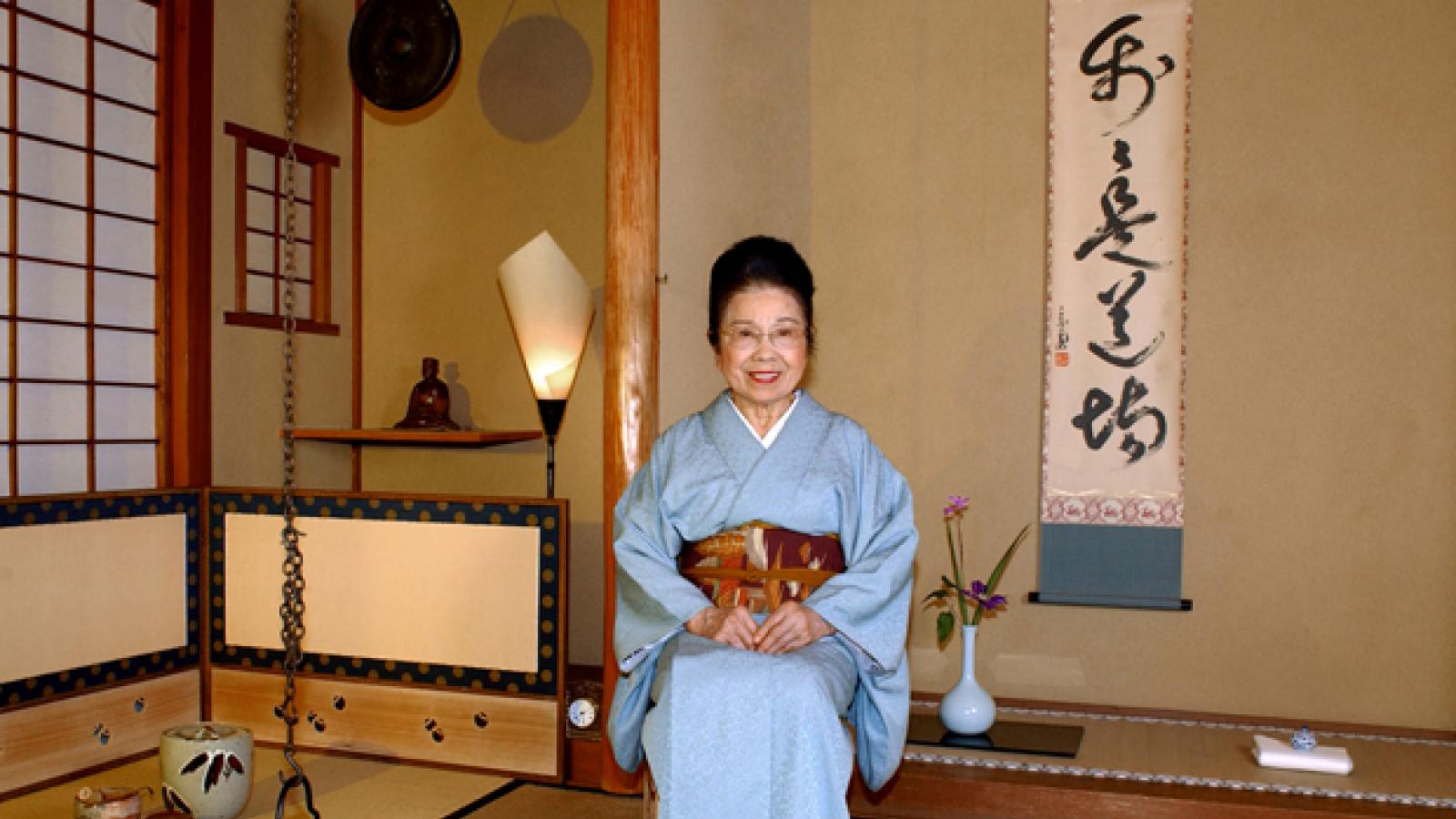 It is with great sadness that the National Endowment for the Arts acknowledges the death of Japanese chado tea ceremony master Sosei Shizuye Matsumoto from Los Angeles, California, recipient of a 1994 NEA National Heritage Fellowship—the nation's highest honor in the folk and traditional arts.
Matsumoto is considered the most influential teacher and accomplished master of chado in the United States. Not only did she know and was able to teach all the procedures for chado, she exemplified the character of a chajin or a "tea person" by manifesting the true spirit of self-discipline and compassion for others.
Sosei Shizuye Matsumoto was born in Honolulu, Hawaii. In the 1940s, after attending high school in Los Angeles, she began training in the "way of the tea" ceremony. She moved to Kyoto, Japan, and for six years she trained under Tantansai, Fourteenth Generation Grandmaster of the Urasenke School of Chado, and Soshitsu Sen, Fifteenth Generation Grandmaster.
Following World War II, Matsumoto saw that there were few practitioners of the tea ceremony in her new home of Los Angeles, but her desire to start a school was thwarted by the unsettled times, with Japanese Americans returning from wartime internment camps. In 1951, she was invited to the signing of the United States-Japan peace treaty in San Francisco, where over a four-day period she served tea to more than 3,000 American and Japanese officials, including President Truman and Prime Minister Yoshida. Later that year, she started teaching the Urasenke Tea Ceremony in Los Angeles, convening the first tea ceremony classes ever held in the United States.
In the 1950s, Matsumoto introduced millions of Americans to chado through appearances on CBS and NBC television programs. In 1968, she was invited to present the tea ceremony at the Olympic Arts Festival in Mexico City. Her more than 40 years of teaching and lecturing throughout the country resulted in over 120 chado teachers and thousands more tea ceremony devotees.
In 1989 she received the title Meiyo Shan, Honored Master, from her instructor Soshitsu Sen. This is the highest teaching certificate available for instructors of the Japanese tea ceremony. She lectured and demonstrated widely throughout southern California as well as the Southwest. In recognition of her long service to preserving Japanese culture, Matsumoto received the Fifth Order of the Merit (The Order of the Sacred Treasure, Gold and Silver Rays) from the Emperor of Japan in November 1990.
More information about Sosei Shizuye Matsumoto is available at arts.gov.
Contact
NEA Public Affairs
202-682-5570