National Endowment for the Arts Expands Research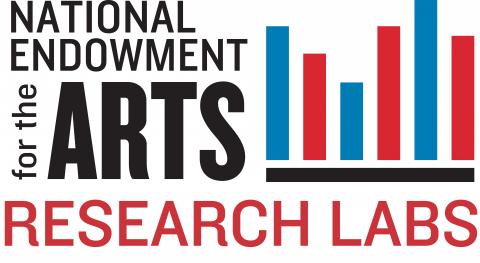 Washington, DC—The National Endowment for the Arts announced that five new NEA Research Labs are joining its national network dedicated to investigating the impact of the arts through the social and behavioral sciences. The Arts Endowment's is providing almost $850,000 in funding for this expansion that includes a renewal of an existing lab at Vanderbilt University Medical Center in Nashville. 
Now in its fifth year, NEA Research Labs are housed at universities and made up of transdisciplinary teams of researchers that explore the arts in one of three topic areas; health and social/emotional well-being; creativity, cognition, and learning; and entrepreneurship and innovation. These labs illustrate not only the significant role that the arts play in advancing our understanding of other fields but also in showing the effectiveness of diverse teams—including researchers, artists, and arts administrators—working together to produce knowledge. 
New NEA Research Labs are:
Arizona State University
Tempe, AZ
$150,000
Arizona State University will develop a new Caregiving Research Initiative to examine the role of three art forms in three caregiving situations: how theater might support families of children with special needs; how a smartphone app designed for easy journaling can assist families of cancer patients, and how music aids families of veterans with post-traumatic stress disorder. The lab's research into theater will be conducted in partnership with Childsplay Theatre Company.
University of California at Los Angeles
Los Angeles, CA
$149,672
The university will develop an Arts Impact Measurement System (AIMS) for mobile devices. AIMS will measure self-reported health and well-being outcomes associated with arts participation. AIMS will be pilot-tested in public schools in partnership with the Herbie Hancock Institute of Jazz, and on campus with students, staff, and faculty in partnership with the Semel Mindful Music program.
 
University of Pennsylvania
Philadelphia, PA
$150,000
In partnership with the Philadelphia Museum of Art and researchers at other universities, the University of Pennsylvania's Positive Psychology Center will examine the relationship between immersive visual arts experiences and psychological well-being among university students. Prompting participants to view artworks with a mindful approach, the Humanities and Human Flourishing Lab will assess the influence of regular museum-viewing experiences on students' immediate and ongoing levels of social and emotional "flourishing" by using a multi-method research design.
University of Florida
Gainesville, Florida
$150,000
The university's Center for Arts in Medicine will develop an "EpiArts" lab to apply epidemiological research—including analysis of several large, longitudinal datasets—to questions about the arts and public health outcomes. The lab will develop a long-term research plan that initially will explore the relationships of arts engagement to mental health and well-being, healthy behaviors, and non-communicable diseases. Partners include the UF Health Shands Arts in Medicine program and the University College of London.
University of Texas at San Antonio
San Antonio, TX
$100,000
University of Texas at San Antonio will develop an Arts Entrepreneurship Research Lab, which will focus on studying arts incubators to understand the economic potential of artists as entrepreneurs and the impact of the digital divide for arts-based entrepreneurs. Researchers will assess best practices of arts incubators and entrepreneurs' digital skills. The lab will be in partnership with Americans for the Arts.
Renewal
Vanderbilt University Medical Center
Nashville, TN
$150,000
Vanderbilt University Medical Center will extend its previous research into a community-based music program called SeRenade, designed for parents of and children with autism to encourage interaction with each other through shared music training. As a group program, SeRenade will be studied against a program of individual parent-child music training to examine the effects of the different types and frequency of music training. A related goal is to produce a publicly available, music-based curriculum for children with developmental disabilities and their parents. Partners include the Treatment and Research Institute for Autism Spectrum Disorders, Nashville Symphony Orchestra, Nashville Opera, and Borderless Arts TN.
With the addition of the FY 2020 NEA Research Labs, there are now 16 across the country. Updates from several are linked here. 
About the National Endowment for the Arts
Established by Congress in 1965, the National Endowment for the Arts is the independent federal agency whose funding and support gives Americans the opportunity to participate in the arts, exercise their imaginations, and develop their creative capacities. Through partnerships with state arts agencies, local leaders, other federal agencies, and the philanthropic sector, the Arts Endowment supports arts learning, affirms and celebrates America's rich and diverse cultural heritage, and extends its work to promote equal access to the arts in every community across America. Visit arts.gov to learn more about the National Endowment for the Arts.