National Endowment for the Arts Statement on the Death of National Heritage Fellow Henry Gray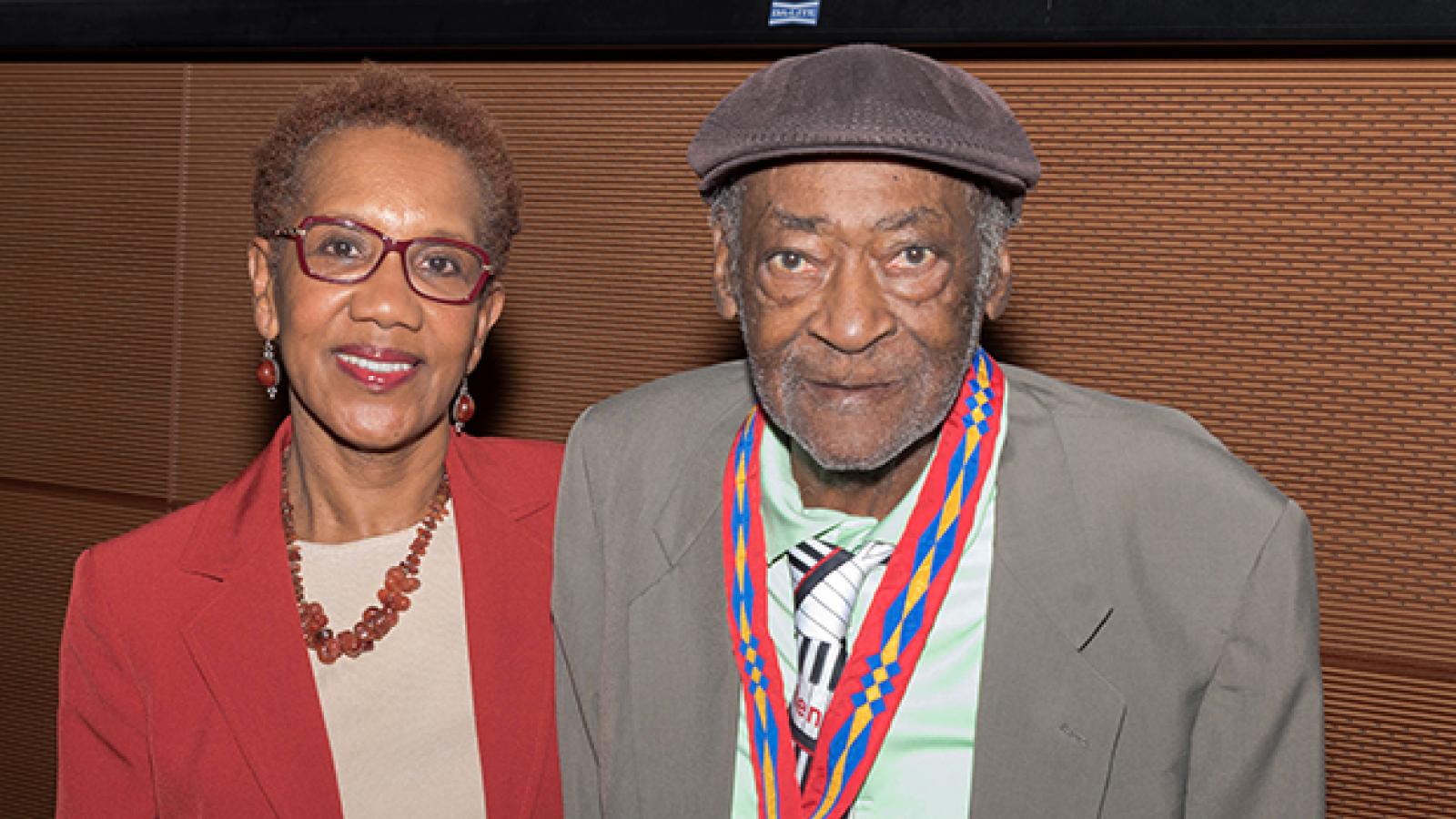 It is with great sadness that the National Endowment for the Arts acknowledges the death of Blues piano player Henry Gray, recipient of a 2006 National Heritage Fellowship, the nation's highest honor in the folk and traditional arts.
Henry Gray grew up on a farm near Baton Rouge, Louisiana. By the age of 12 he was spending his free time away from the cotton fields visiting the churches and juke joints nearby and attempting to imitate the piano styles he heard inside. After serving in World War II, he joined the rural migration north to Chicago where, after a period of time working with bluesman Big Maceo Merriwether, he became the piano player in the legendary Howlin' Wolf's band. During this 12-year stint, he was also a session player for noted blues label Chess Records and helped shape the Chicago blues piano style while also writing some enduring blues songs.
In 1968 Gray returned to Louisiana and eventually took up work as a roofer for the East Baton Rouge Parish School Board. Although popular groups such as the Rolling Stones were drawing attention to the urban blues styles of Chicago, Gray chose to play in clubs around Baton Rouge, emulating the "swamp blues" style of the region. He recorded a number of well-received solo albums, as well as touring and appearing at festivals. Scholar Dave Kunian said: "If you've listened to blues music in the last half-century, you've heard pianist Henry Gray...he recorded and played for everybody...[and] helped create the blueprint for Chicago blues piano and all that it would be...whenever you hear someone play a familiar blues riff or turnaround on the piano, there is a good chance they learned it from Henry Gray—or someone who learned it off Henry Gray."
In a 2006 interview with the National Endowment for the Arts, Gray said: "The blues have been here and are always going to be here. But there aren't too many blues piano players that play the way that I do…. Everywhere I play it's crowded. All they have to do is put in the paper that Henry Gray is going to be there and it's going to be crowded."