National Endowment for the Arts Statement on the Death of NEA Jazz Master Stanley Crouch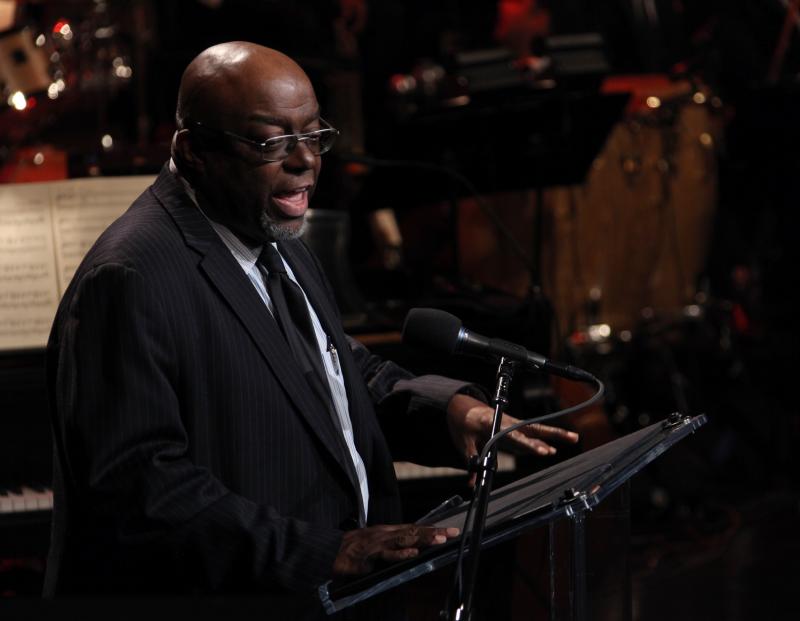 It is with great sadness that the National Endowment for the Arts acknowledges the passing of writer, musician, and cultural critic Stanley Crouch, recipient of the 2019 A. B. Spellman NEA Jazz Masters Fellowship for Jazz Advocacy, given each year to an individual who has made major contributions to the appreciation, knowledge, and advancement of jazz.
Crouch was the author of eight critically acclaimed books and of hundreds of uncollected articles, essays, album liner notes, and reviews on jazz that have influenced the music and championed it for the general public. He also co-founded and served as artistic consultant for Jazz at Lincoln Center, playing an integral role in the institution's repertoire and often writing notes and essays for concert programs.
"As a young man many years ago, I had the opportunity to hear the Coltrane quartet, sometimes from close up and sometimes from far away. There was more often than not an empty chair on the bandstand, and the impact the music had on me was so deeply personal that I felt as though I was a part of the band, in that very chair," Crouch said on the announcement of his NEA Jazz Masters honor.
Crouch was raised in Los Angeles, California, where he immersed himself in books, especially poetry, and old movies. Also interested in jazz, he taught himself drums. In 1968, he was named a poet-in-residence at Pitzer College, one of the Claremont Colleges in California, where he also taught. His poems were published in the Evergreen Review and Harper's magazine, and he published a collection of poetry in 1972. Continuing the be dually interested in poetry and jazz, he also led the avant-garde jazz group Black Music Infinity, which included future jazz luminaries David Murray, Arthur Blythe, James Newton, and Mark Dresser.
In 1975, Crouch moved to Manhattan to focus on writing and soon became a busy freelancer, giving up performing as a musician when his writing career took off. By the 1980s, he was writing steadily for the Village Voice and the New Republic, covering music and literature with energy and intensity. He also had a column in the New York Daily News from 1995 to 2014, writing about culture and race.
His taste in jazz had moved from the avant-garde he played in the 1970s to more traditional jazz played by musicians such as Wynton Marsalis, for whom Crouch has been a longtime mentor. In 1987, Crouch was on a committee (along with Marsalis, Albert Murray, Gordon Davis, and Alina Bloomgarden) that helped to found Lincoln Center's summer jazz programs, leading to the establishment of Jazz at Lincoln Center.
Crouch served as visiting professor at Columbia University in New York City and as president of the Louis Armstrong Educational Foundation. He received a Guggenheim Fellowship (1982), Whiting Award (1991), MacArthur Fellowship (1993), and Fletcher Foundation Fellowship (2005). In 2016, Crouch was awarded the Windham-Campbell Prize for nonfiction from Yale University.
About the National Endowment for the Arts
Established by Congress in 1965, the National Endowment for the Arts is the independent federal agency whose funding and support gives Americans the opportunity to participate in the arts, exercise their imaginations, and develop their creative capacities. Through partnerships with state arts agencies, local leaders, other federal agencies, and the philanthropic sector, the Arts Endowment supports arts learning, affirms and celebrates America's rich and diverse cultural heritage, and extends its work to promote equal access to the arts in every community across America. Visit arts.gov to learn more about the National Endowment for the Arts.