National Endowment for the Arts Announces 61 NEA Big Read Grants for 2021-2022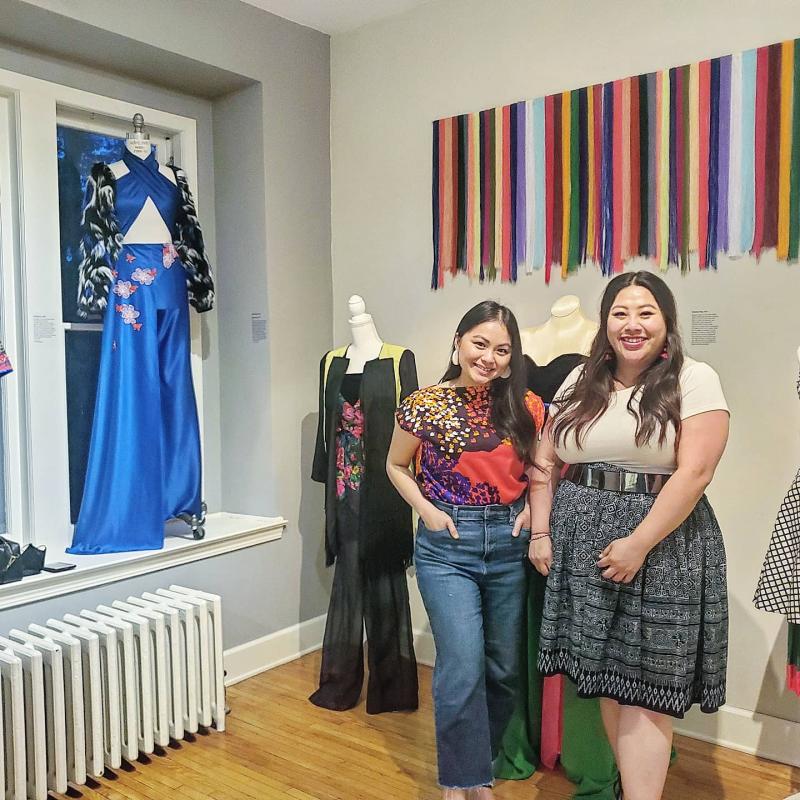 Washington, DC—The National Endowment for the Arts, in partnership with Arts Midwest, is pleased to announce 61 grants totaling $1,070,000 to support NEA Big Read projects in 2021-2022. These grants, managed by Arts Midwest, will support dynamic community reading programs designed to encourage conversation and discovery, all inspired by a book from the NEA Big Read library.
"For 15 years the NEA Big Read has supported opportunities for communities to come together around a book, creating a shared experience that encourages openness and conversations around issues central to our lives," said Ann Eilers, acting chairman of the National Endowment for the Arts. "We congratulate all of the new NEA Big Read grantees and look forward to seeing the range of meaningful activities they create for their communities."
The 2021-2022 NEA Big Read grantees are located in 28 states, with 43 percent of the organizations located in communities with populations under 50,000. Nearly half (44 percent) of the recipients are first-time recipients of an NEA Big Read grant. Each organization is receiving a matching grant ranging from $5,000 to $20,000.
"We're inspired by the creativity of this year's NEA Big Read grantees, who are finding new ways to bring people together after a challenging year," said Torrie Allen, President & CEO of Arts Midwest. "We are proud to support these organizations and communities as they explore the richness and diversity of American history and culture together through reading."  
Each grantee will focus on one of five books available for the 2021-2022 NEA Big Read: Thi Bui's The Best We Could Do: An Illustrated Memoir, Sandra Cisneros's The House on Mango Street, Joy Harjo's An American Sunrise, Jack London's The Call of the Wild, White Fang, and Other Stories, and Toni Morrison's Beloved. Each explores different aspects of American history and culture, and grantees are developing programming that helps communities to reflect on where we've been, where we are today, and where we're going. 
Examples of 2021-2022 grantee programming include:
Kapi'olani Community College in Honolulu, Hawai'i, will provide programming around An American Sunrise that will acknowledge and celebrate Hawaiian culture through events such as an Indigenous Cultures Fest that will combine stories, craft, and music, as well as genealogy workshops.
Drawing inspiration from The House on Mango Street, Literature for All of Us will uplift diverse communities of Chicago through events such as "Writing Our Chicago" writing workshops and "Eating Where We Live: Food and Stories of Chicago" that will introduce participants to various neighborhood eats alongside reading vignettes from the book.
Fergus Falls Public Library in rural Minnesota will focus on The Best We Could Do, with programming exploring the effects of living in a war-torn country, the experience of living in a refugee camp, immigration, Vietnamese culture, American culture, family, and sense of place. The library will also use a companion book, Inside Out and Back Again by Thanhha Lai, to reach area youth in fourth through eighth grade.
About the National Endowment for the Arts Big Read
The National Endowment for the Arts Big Read, a partnership with Arts Midwest, broadens our understanding of our world, our communities, and ourselves through the joy of sharing a good book. Since 2006, the National Endowment for the Arts has funded more than 1,700 NEA Big Read programs, providing more than $23 million to organizations nationwide. In addition, Big Read activities have reached every Congressional district in the country. Over the past 15 years, grantees have leveraged more than $50 million in local funding to support their NEA Big Read programs. More than 5.7 million Americans have attended an NEA Big Read event, over 90,000 volunteers have participated at the local level, and over 40,000 community organizations have partnered to make NEA Big Read activities possible. 
Visit arts.gov/neabigread for more information about the NEA Big Read, including reader resources—such as book overviews, discussion questions, and interviews with the authors—as well as community stories from past NEA Big Read grantees. Organizations interested in applying for an NEA Big Read grant in the future should visit Arts Midwest's website for more information.
About the National Endowment for the Arts
Established by Congress in 1965, the National Endowment for the Arts is the independent federal agency whose funding and support gives Americans the opportunity to participate in the arts, exercise their imaginations, and develop their creative capacities. Through partnerships with state arts agencies, local leaders, other federal agencies, and the philanthropic sector, the Arts Endowment supports arts learning, affirms and celebrates America's rich and diverse cultural heritage, and extends its work to promote equal access to the arts in every community across America. Visit arts.gov to learn more.
About Arts Midwest
Arts Midwest believes that creativity has the power to inspire and unite humanity. Based in Minneapolis, Arts Midwest grows, gathers, and invests in creative organizations and communities throughout the nine-state region of Illinois, Indiana, Iowa, Michigan, Minnesota, North Dakota, Ohio, South Dakota, and Wisconsin. One of six nonprofit United States Regional Arts Organizations, Arts Midwest's history spans more than 30 years. For more information, visit artsmidwest.org.
 
Contact
Liz Auclair, auclaire@arts.gov, 202-682-5744