National Endowment for the Arts Chairman Congratulates Recipients of the 2020 National Medal of Arts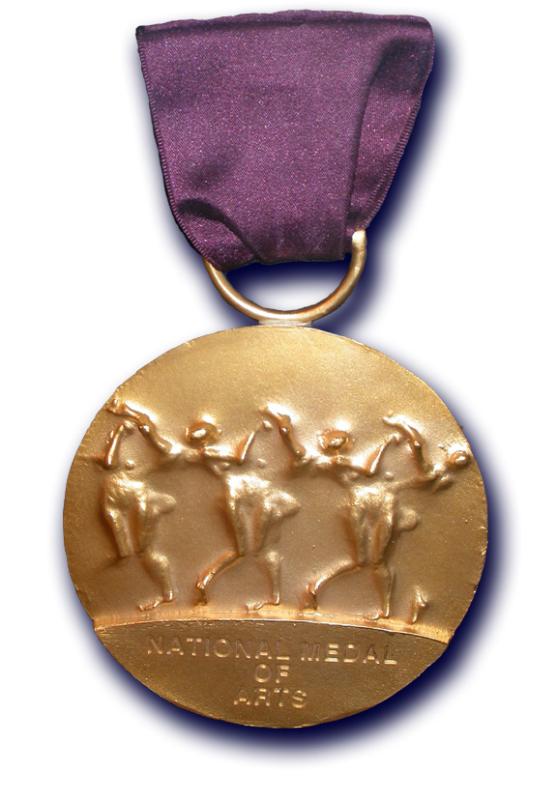 Washington, DC—National Endowment for the Arts Chairman Mary Anne Carter extends her congratulations to the recipients of the 2020 National Medal of Arts for their artistic achievements and contributions to the arts and culture of America. The five honorees are:
Mary Costa

is an acclaimed soprano who has performed in 39 operas and on television in guest appearances hosted by Hollywood's entertainers. Among her many achievements is the voice of Sleeping Beauty in Walt Disney's 1959 film.

Toby Keith

is a singer, songwriter, musician, and humanitarian who has completed 11 USO Tours to date.

 

He has 32 #1 singles.

Earl (Rusty) A. Powell III

was the director of the National Gallery of Art from 1992 to 2019 and is an expert in 19th- and 20th-century European and American Art.

Ricky

Skaggs has won 15 Grammy Awards. He infuses his bluegrass and traditional country music roots into the contemporary Nashville sound.

Nick Ut

is a photographer who worked for The Associated Press for 50 years. His most famous image "Napalm Girl," shows children fleeing a napalm attack during the Vietnam War.
The awards were presented by President Trump at a White House ceremony on January 13, 2021. Chairman Mary Anne Carter accepted an award on behalf of Mr. Powell who was not able to be at the event.
The National Medal of Arts is a White House program administered in part by the National Endowment for the Arts. The Arts Endowment accepts nominations for the medal from the public through its website. Along with nominations that members of its advisory body, the National Council on the Arts, may include, the Arts Endowment submits those nominations to the president for consideration. The president may choose his own medal recipients as selection is determined solely by the president.
To see the list of past National Medal of Arts recipients, click here.
About the National Endowment for the Arts
Established by Congress in 1965, the National Endowment for the Arts is the independent federal agency whose funding and support gives Americans the opportunity to participate in the arts, exercise their imaginations, and develop their creative capacities. Through partnerships with state arts agencies, local leaders, other federal agencies, and the philanthropic sector, the Arts Endowment supports arts learning, affirms and celebrates America's rich and diverse cultural heritage, and extends its work to promote equal access to the arts in every community across America. Visit arts.gov to learn more.
Contact
Victoria Hutter, hutterv@arts.gov, 202-682-5692