National Endowment for the Arts Statement on the Death of National Heritage Fellow Jesse McReynolds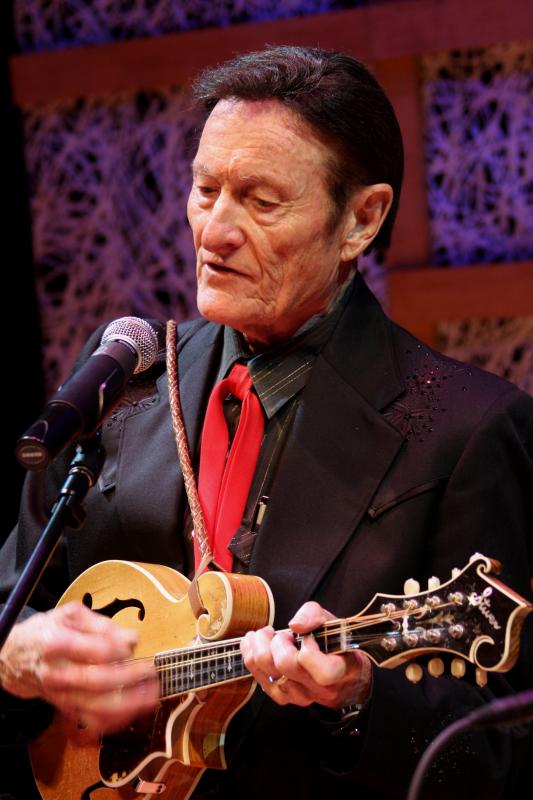 Washington, DC—It is with great sadness that the National Endowment for the Arts acknowledges the passing of Jesse McReynolds, recipient—along with Jim McReynolds—of a 1997 NEA National Heritage Fellowship, the nation's highest honor in the folk and traditional arts. 
Jesse was born in 1929—two years after his brother Jim—in Coeburn, in the Clinch Mountains of southwestern Virginia. Their grandfather, Charles McReynolds, was a fiddler who headed a string band from the 1890s to the 1930s and recorded for RCA during the Bristol Sessions of 1927. Their father, Claude, also a fiddler, performed with his guitar- and banjo-playing brothers in their father's string band. Their mother, Savannah, played banjo and harmonica and sang ballads and gospel songs. She loved vocal harmony and taught it to her sons.
By the early 1940s, Jim and Jesse McReynolds were playing mandolin and guitar and singing together. After winning a talent contest, they began performing publicly. Upon Jim's return from military service in 1947, they performed on a noontime radio show in Norton, Virginia, as the McReynolds Brothers and the Cumberland Mountain Boys.
Most of the music they played as youngsters was "whatever we heard on the radio," Jesse said. Their musical versatility served them well. Like most Appalachian bands of the era, they roamed widely from one radio station to another throughout the Southeast, performing a variety of styles of music. Playing the Western songs of the Sons of the Pioneers helped forge the McReynolds's distinctive harmony sound.
In the early 1950s, Jesse developed a mandolin cross-picking technique that added a syncopated effect similar to that of Scruggs-style banjo playing. It was widely imitated by his peers. He also created an even more adventurous "split-string" technique in which the little finger frets only one of a double course of strings. 
In 1952, the brothers signed a contract with Capitol Records and changed the name of their act to Jim & Jesse and the Virginia Boys. Their career was interrupted by Jesse's service in the Korean War era from 1952 to 1954. Their big break did not come until 1964, when they were invited to join the Grand Ole Opry in Nashville. In a 2017 interview with Ted Olson for Bluegrass Today, Jesse recalled this to be their most memorable performance, saying, "We were in the right place at the right time  … Television was new in many homes back then, and some people would dress up as if they were going to a concert, thinking that we were in their living room performing just for them!" 
The brothers appeared on a nationally syndicated television show for several years through the mid-1970s, and they were inducted into the Bluegrass Hall of Fame in 1993. "We were just carrying on the tradition that our grandfather started when he recorded on the Bristol Sessions," Jesse McReynolds said.
When Jim passed away in 2002, it ended the longest active professional brother duet in country music history—55 years—according to the Jim and Jesse McReynolds website. Jesse continued performing on TV, in live performances, and producing recordings with various other artists. When asked what his secret to longevity was in terms of speed, dexterity, and hand health in a 2011 interview with Mandolin Cafe, Jesse answered, "The only thing I can say about my longevity is I try to keep playing and practicing as much as I can and trying to come up with something new every day."