National Endowment for the Arts Statement on the Death of National Heritage Fellow R.L. Boyce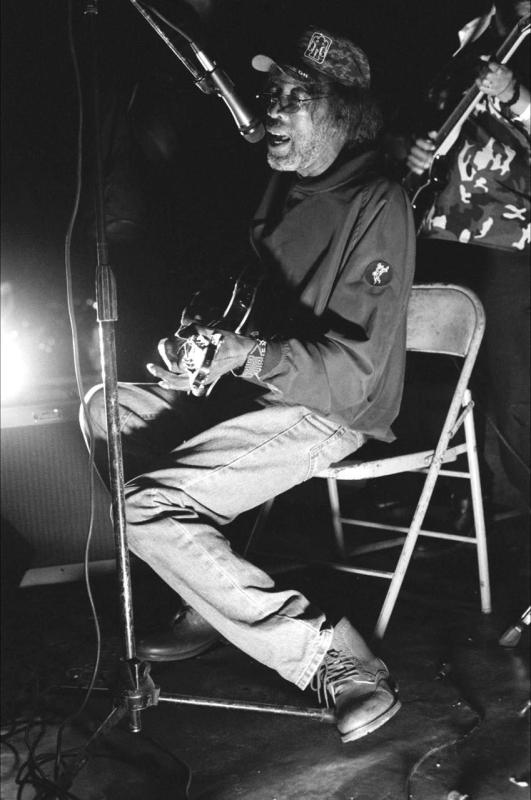 Washington, DC—It is with great sadness that the National Endowment for the Arts acknowledges the passing of R.L. Boyce, recipient of a 2023 NEA National Heritage Fellowship, the nation's highest honor in the folk and traditional arts. Boyce's North Mississippi blues approach to playing and song structures are rooted in past traditions, yet his music is uniquely contemporary.
Seeds of American blues music were cultivated in tight-knit African American communities located an hour south of Memphis in Tate and Panola Counties, Mississippi. From the Civil War until the 1970s African American traditional fife and drum bands flourished in the area. Led by a cane fife player accompanied by three marching drums and a unique dance, it was a popular form of entertainment from the region. Such bands performed at social gatherings like picnics, weddings, and funerals.
A life-long resident of Panola County's Como, Mississippi, R.L. Boyce was born into the fife and drum tradition. Boyce's uncle was the late Othar Turner of the Rising Stars Fife and Drum Band, a 1992 NEA National Heritage Fellow. Turner established an annual family picnic he called the GOAT Picnic. Many great local musicians like the Young Family, R.L. Burnside, Fred McDowell, and Jessie Mae Hemphill played these picnic and social gatherings.
As a young teen, while watching his uncle play fife with his band at a picnic, Boyce realized that he wanted to play music. He joined the Rising Stars Fife and Drum Band in 1970 as a drummer at age 15. Boyce remained a member of the Rising Stars for 30 years, until Turner's passing in 2003.
In the 1980s, Boyce moved to guitar after fellow Mississippi musician Luther Dickinson "dared him" to learn. His Hill Country boogie style is simple, repetitive, and rooted in past traditions, yet reflective of his own contemporary sound and structure. "There are a lot of good blues players out there. But see, I play the old way and nobody today can play my style, just me."
Boyce played North Mississippi blues for more than half a century. He shared stages with blues greats John Lee Hooker (1983 NEA National Heritage Fellow) and Howlin' Wolf. He was the drummer for and recorded with Jessie Mae Hemphill. Boyce's sophomore solo release, Roll and Tumble, was nominated for a Grammy Award in 2018. He was featured in the Daniel Cross documentary, I Am The Blues (2015) and appeared on BBC's Later… with Jools Holland in 2017. Boyce represented North Mississippi blues at the Blues Rules Crissier Festival in Lucerne, Switzerland, and Blues Alive Concert in Czech Republic in 2018. His self-produced live recording, Boogie w/ RL Boyce Live (WoodB Records), was nominated for Best Traditional Blues Album, Blues Music Awards, 2022. Earlier this year, he appeared on a compilation album produced by the Black Keys' Dan Auerbach. Boyce received several grants from the Mississippi Arts Commission (MAC) and was on their Mississippi Artist Roster.
Boyce hosted his own annual gathering, RL BOYCE Picnic: a three-day music event held over Labor Day weekend in Como, Mississippi, offering an array of activities, such as a music workshop, guided tour, and family picnic celebrating his music and traditions.