National Endowment for the Arts Statement on the Death of NEA Jazz Master Ahmad Jamal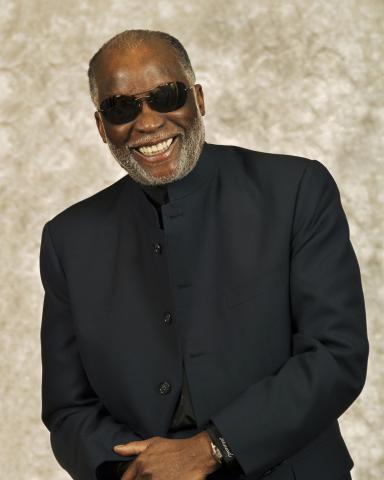 It is with great sadness that the National Endowment for the Arts acknowledges the passing of pianist and composer Ahmad Jamal, recipient of a 1994 NEA Jazz Masters Fellowship, the nation's highest honor in jazz. One of the most subtle virtuosos of jazz piano, Ahmad Jamal's uncanny use of space in his playing, and his leadership of his small ensembles were hallmarks of his influential career.
In a 2012 interview with the National Endowment for the Arts (NEA), Jamal said, "When I play, I'm playing years and years of hard work, years of ups and downs, years of grief and joy and peace, and so it tells a story. So a musician's telling his life when he's on the concert stage. He's performing his life."
Among those Jamal influenced is most notably Miles Davis. Davis made numerous and prominent mentions of Jamal's influence on his playing, particularly in his use of space, allowing the music to "breathe," and his choice of compositions. Several tunes that were in Jamal's playlist, such as the standard "Autumn Leaves" and Jamal's own "New Rhumba," began appearing in the playlist of Davis' 1950s bands. Jamal's textured rhythms on piano influenced Davis' piano players as well, from Wynton Kelly in the 1950s to Herbie Hancock in the 1960s.
Jamal's piano studies began at age three and, by age 11, he was making his professional debut with a sound strongly influenced by Art Tatum and Erroll Garner. Following graduation from Pittsburgh's Westinghouse High School, he joined the George Hudson band in 1947. In 1949, he joined swing violinist Joe Kennedy's group Four Strings as pianist. This led to formation of his trio Three Strings in 1950-52, which debuted at Chicago's Blue Note club, and later became the Ahmad Jamal Trio. His 1958 album At the Pershing became a surprising smash hit, highlighted by his interpretation of "Poinciana." With the popularity of the album and the advocacy of Davis, Jamal's trio was one of the most popular jazz acts in the late 1950s and early 1960s.
For the most part, Jamal was part of piano, bass, drums trios, using the intricate relationship of the band to explore his sound, directing the trio through seemingly abrupt time and tempo shifts. His piano virtuosity was also welcomed by a number of orchestras and his abilities as a composer were considerable. His approach has been described as being chamber-jazz-like, and he experimented with strings and electric instruments in his compositions.
Among Jamal's many awards are the Living Jazz Legend Award from the Kennedy Center, the Officier de L'Ordre des Arts et des Lettres from France, and a Grammy Lifetime Achievement Award.
Contact
NEA Public Affairs, publicaffairs@arts.gov