National Endowment for the Arts Statement on the Death of NEA Jazz Master Carla Bley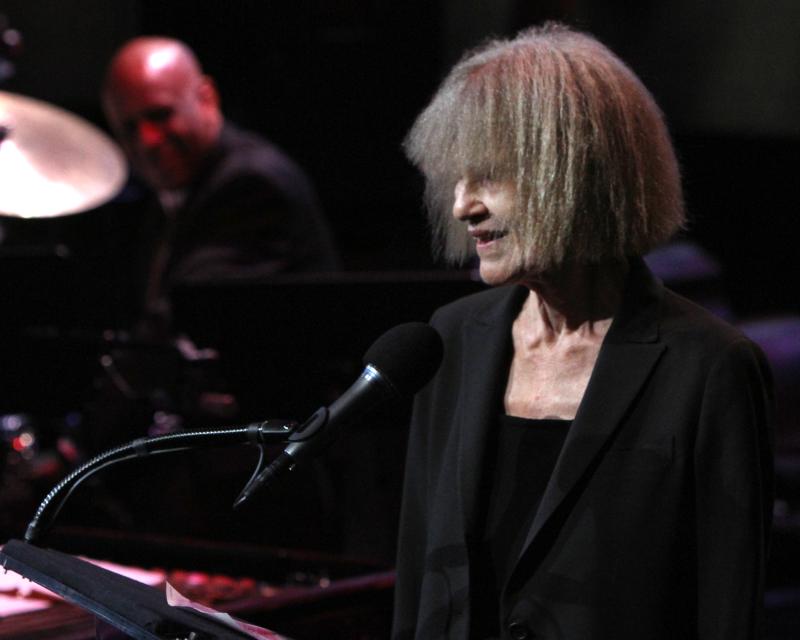 It is with great sadness that the National Endowment for the Arts acknowledges the passing of composer, arranger, bandleader, and keyboardist Carla Bley, recipient of a 2015 NEA Jazz Masters Fellowship, the nation's highest honor in jazz. One of the premier composers of the last 50+ years, Bley wrote music for big bands, choirs, chamber orchestras, and small combos. Her work demonstrated a wide compositional range as well as a healthy sense of humor and her skills were in demand even outside of jazz, including performing and recording with Jack Bruce, Robert Wyatt, and Pink Floyd's drummer Nick Mason.
In a 2015 interview with the NEA, Bley discussed her process for composing: "It's a habit. I do it every day, unless I'm on the road. I start right after breakfast, before I even get dressed or bathe, I just go with my cup of coffee up to the desk, and I start working right away…And I don't let it go. I grab the tune by the horns, and just work on it all morning. There's no such thing as, 'Oh, I'm not inspired,' or, 'I don't feel like it.' That's the absolutely strangest thing that I could ever say."
Bley's father, Emil Borg, was a church organist and piano teacher—he first introduced her to music when she was three, and she first heard jazz when she was 12. She moved to New York at age 17, working as a cigarette girl at the jazz club Birdland, where she met pianist Paul Bley, whom she married in 1957. Immersed in the city's jazz scene, she began to write compositions, which Paul Bley and a number of other musicians, such as Art Farmer, Jimmy Giuffre, George Russell, and Tony Williams, began to record.
In 1964, with her second husband, trumpeter Michael Mantler, she formed the Jazz Composer's Orchestra and subsequently founded the Jazz Composer's Orchestra Association, an independent record label focusing on more avant-garde forms of jazz, such as Bley's collaboration with poet Paul Haines on the groundbreaking work Escalator over the Hill.
Bley's compositions and arrangements reached wider audiences through such recordings as Gary Burton's A Genuine Tong Funeral, an album dedicated to Bley's first extended composition, and Charlie Haden's The Liberation Music Orchestra.
In 1972, Bley and Mantler started a new record label, Watt, on which she issued recordings of her work. She also began experimenting outside of jazz, joining Jack Bruce's band in 1975, writing all the compositions for and performing on Nick Mason's 1981 album Nick Mason's Fictitious Sports, and recording the soundtrack to the 1985 film Mortelle Randonnée. In 1997, a live production of Escalator over the Hill was staged in Germany, then toured Europe the following year.
Among the awards bestowed upon Bley are a Guggenheim Fellowship for music composition (1972), the German Jazz Trophy "A Life for Jazz" (2009), and honorary doctorates from l'Université de Toulouse-Le Mirail (2012) and the New England Conservatory (2014).
Visit arts.gov for more information about Bley, including a podcast, short audio features, and a video tribute.
Contact
NEA Public Affairs, publicaffairs@arts.gov