The Artful Life Questionnaire: Michelle Hoffmann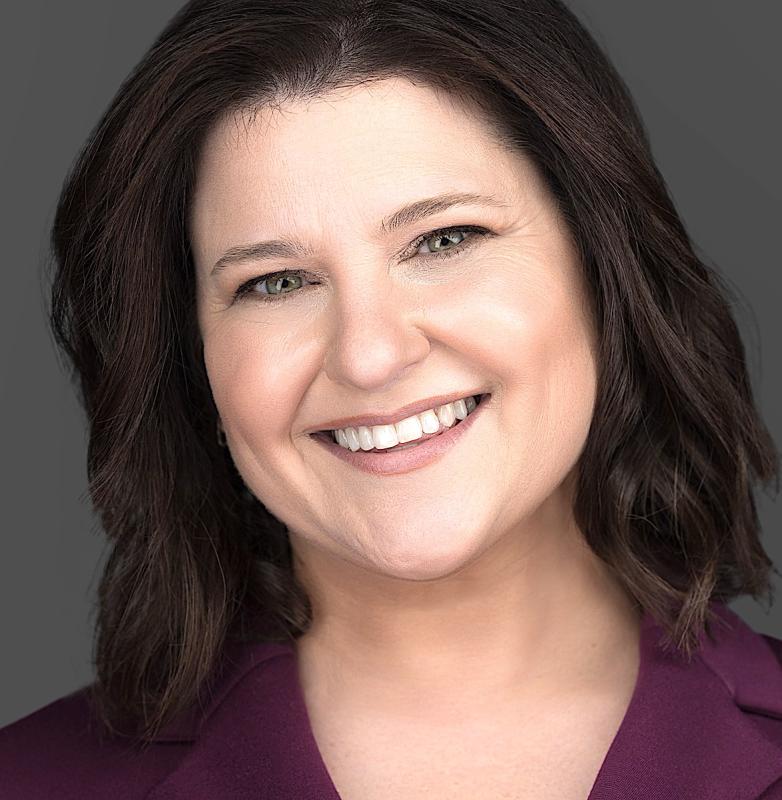 What we know for sure: We all have a story, and engaging with the arts helps all of us to tell our own stories on our own terms. We also know that there are ways to engage with the arts other than in formal cultural venues, and that sometimes it is more about the process of art making than it is about the end product. We also know that living an artful life, which is to say, living a life in which the arts and arts engagement are a priority means different things to different people based on their own interests, their communities, and many other factors, including equitable access. The Artful Life Questionnaire celebrates the diversity of ways we can make the arts a part of our lives, and, hopefully, inspires and encourages us to live our own unique versions of an artful life. In today's edition of the questionnaire, we're speaking with the new director of arts education at the National Endowment for the Arts, Michelle Hoffman. 
NEA: Please introduce yourself. 
Michelle Hoffmann: I am the arts education director at the National Endowment for the Arts, which means along with a fantastic team, I oversee grant making for arts education across the country with a focus on students in pre-K through grade 12, their teachers, the artists in their community, and the communities that support and serve students and school systems. My background in the arts is as a musician. I'm a flutist by training—I grew up in a musical family and have three sisters who are also musicians. We grew up performing and playing together as a chamber ensemble and my path to arts education was really shaped by administrative work. I saw for myself how a really robust support system for arts education played a role in my life and wanted to make sure I played that kind of role for others in my professional life. I sought opportunities where I could create and produce programs that helped students to begin and thrive in art making. 
NEA: Do you have a current art practice or a way of regularly engaging with the arts? 
Hoffmann: I actually don't perform or play the flute very much anymore, though it's fun to get it out and practice every once in a while. My more regular art engagement is now through enjoying other people making art. Lots of concert going, watching my children and my family continue to participate in the arts, but also through exploring the really robust arts community in the D.C. area. I love taking in shows and concerts, exploring museums when we're able, and then there are the quieter times of reading books and watching films and television. I also enjoy walking around the neighborhood and seeing how people choose to express themselves through landscape and decorations at the holidays. I can find art almost anywhere. 
NEA: What are five words that come to mind when you think about the idea of living an artful life? 
Hoffmann: Joy, creativity, learning, community, and connection. 
NEA: Pick just one of those words and expand on how you see it as part of living an artful life. 
Hoffmann: I'm sure it would come as no surprise that I'd choose learning, not just because it is where I spend time as my profession, but the arts give us such opportunity to learn throughout our lives. It is my absolute passion and belief that every child, every student, should have access to participate in and learn about the arts, but I don't think that ends at the school door. Throughout our lives we should continue to be curious and participate in the arts and engage in cultures that are not our own to learn about them and gain respect for them. We learn about ourselves through arts, how our tastes change over time, how our own reactions change when we read poetry or hear music, how we try and get better at things with a bit of practice. That's how we become better humans throughout our life—by being curious and engaging in meaningful ways in new things. The arts give us opportunity learn and grow in a many ways, in many places, and with many people. 
NEA: Where do you currently live, and what are some of the ways that your community tells its story through the arts or through creative expression? 
Hoffmann: I live in the Lake Barcroft neighborhood in Falls Church, Virginia, and I am constantly surprised and delighted at the art that happens in and around this community and this neighborhood. There are music concerts that happen by and for residents of the neighborhood. There are art shows, opportunities for people to engage in fun and meaningful ways through cleanup days and beautification processes that bring everybody together. There's a shared connection through arts. It's really wonderful that people are able to express themselves in this way to our neighborhood, but it also creates a really welcoming sense of community that neighbors can share those things together. 
I would also be remiss if I didn't mention how supportive this community is of our local schools' arts and music programs. Again, it goes back to my role at the NEA; I'm always thinking about arts education. I have been incredibly privileged to watch my children grow up in a system where the arts are absolutely important, and they've had opportunities to try art forms in school, to engage in music and theater and visual arts and photography. I can't help but be proud of the fact that we live in an area of the country where that's important and part of their everyday life. 
NEA: How do you think that living an artful life can improve the well-being of your community? 
Hoffmann: Participation in an artful life is really about shared experience. When we're able to participate in art, whether it's culinary, or visual, or music or dance, the opportunity to share in creative experiences is a means to creating empathy and compassion and exploring others' points of view. The health of every community is built on good citizenry, compassion, and reflection on how we can be better to each other, and I believe the arts are a tool to do that—to help create connection and shared humanity. 
NEA: Is there a particular place in your neighborhood that is a creative touchstone for you? 
Hoffmann: We are so lucky to live in the wider DMV [District of Columbia, Maryland, Virginia] area because the cultural landscape here is so rich, and we have so much access to remarkable things happening all the time. I can tell you I have loved experiencing embassy open houses in D.C. The opportunity to go and experience arts and culture from other areas of the world right here in our backyard is very special. 
One of my favorite venues in the DMV to experience art is the historic Sixth & I Synagogue. It's a beautiful space. It's got amazing acoustics and the programming that happens there from speakers and authors to really exciting music performances, you can't beat it. 
One of the places that's not a cultural touchstone for everybody, but sure is for me, is my porch. I love to sit on my porch and experience the nature around me, the sounds of the neighborhood, kids playing, but also spend time there reading or listening to music with a cup of coffee in the morning or a cocktail in the evening. 
NEA: What's your favorite informal way or space to engage with arts and culture? 
Hoffmann: With my family, an informal space in which we engage in the arts is in the car. There is no better place to try out some new music or listen to an audiobook or podcast than in the car. You're a captive audience there, so my family and I enjoy playing music for each other, making each other try things out and see what we like, to grow and expand our repertoire. 
NEA: If you didn't work in the arts, do you think the arts would still be a part of your life? In what ways? 
Hoffmann: The arts would absolutely be a part of my life. I just cannot imagine not having music and dance and visual arts be a significant part of my day-to-day experiences. The arts are what make our lives fun and meaningful. So many people go to work and it feels like hard, or they go to school, and it's a little bit of a slog, but more often than not, when people talk about the ways that they have fun and seek enjoyment, the arts are part of it. 
NEA: Can you share an arts experience or moment of arts engagement that has had an identifiable impact on your life? 
Hoffmann: I think this is a hard question because there are so many of those moments throughout my life. One example that comes to mind is from my professional life where I was running a summer camp for young students. It was a jazz camp, and students came to us for five days. Over the course of those five days, they were learning about their instruments and jazz music, and the goal was that by the end every student in the camp would be able to improvise a little bit. 
We had a student who, on day one, was just not loving his camp life. He wasn't having a good time, he felt a little bit overwhelmed, and he came to me and said, "Miss Michelle, I don't think I'm coming back tomorrow." I said, "Well, I respect that, but we'd love to see you. I hope you think about it and come back in the morning and try a second time." By the end of the second day, he said the same thing. "Thank you, I like your camp, but I don't think it's for me." 
But that little boy showed up all five days, and at the end of the week, he improvised a solo with the band around him. At the end, he lifted his saxophone in the air and was just so joyous about what he accomplished that it still makes me tear up a little bit. I will never forget that moment. He persevered through his own doubts. He just kept showing up, and I think it's a beautiful example of what the arts can do.