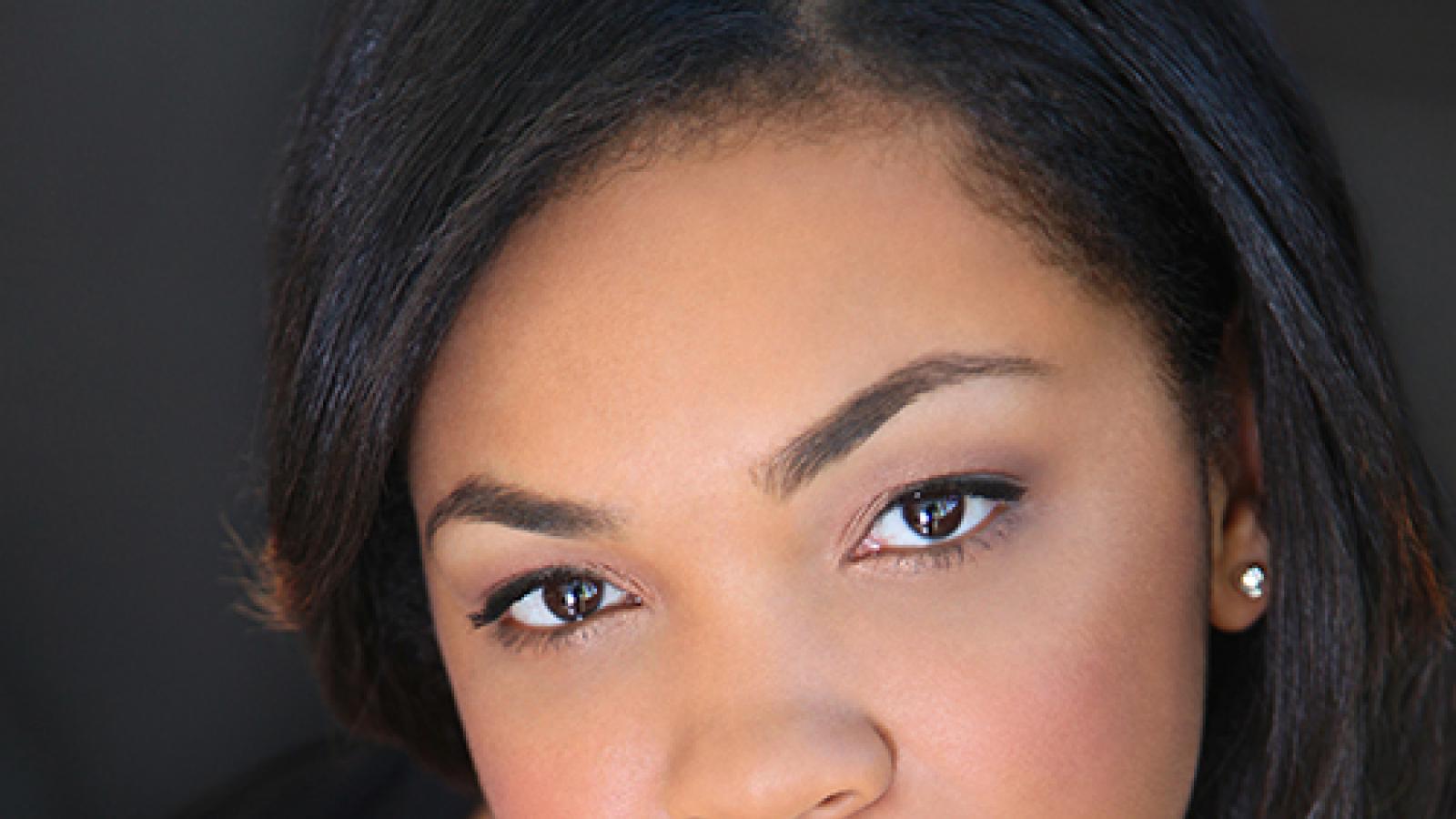 2012 was a very good year for soprano Janai Brugger. At the age of 29, she won Operalia, the World Opera Competition and the Metropolitan Opera National Council Auditions, two of the most prestigious opera competitions in the world. Since then she has performed with the Met and Los Angeles Opera, has sung under the baton of legends from Plácido Domingo to James Conlon, won the 2014 Sphinx Prize, and will soon be making her debut at London's Royal Opera House. Yet even as her resumé is developing into that of a bona fide opera all-star, Brugger actively works to conquer the self-doubt that every perfectionist faces. From flubbed lines to errant notes, every performance is rife with potential challenges that must be overcome. In her own words, Brugger describes how her attitude toward failure has evolved throughout her career.
Defining Failure and Success
Failure for me is when I feel that I'm not doing service to the music—when I know I could be doing more. Failure is when I'm not 100 percent focused or giving it my all, and if I don't learn something from the experience. There's always something to learn. If I don't allow myself that, then I feel that I failed.
Success is if I walk off that stage and I feel that I gave it everything that I could. It's not about singing at a certain level opera house. It's not about winning competitions. Those are amazing things and wonderful opportunities that help your career. But the successful part for me is taking risks and giving my heart and soul to whatever project that I'm doing.
Managing Failure as a Young Singer
[Competitions] are a huge part of what we do in singing. I was always hoping I would advance, and when I didn't, I took that as a personal attack. As an opera singer, your instrument is your voice. That's something that you don't just pick off a shelf, or go shopping for and say, "I want to sound like this." It's a gift that you're given that you have to keep working on as you get older. So when you don't advance, it felt, as a young singer, that it was personal, like they don't like my voice and I sound bad.
That became too overwhelming and too much to handle. So I had to change my thinking. I realized that out of not advancing—or not getting that part—something else came, and it was usually the better thing for me.
In the long run, you can't please everybody. Everybody has their own taste and their own opinions about what they want. It doesn't mean that you're an awful performer or an awful singer. It was such a relief, and such a release, to just enjoy myself out there onstage or in a high-setting competition.
The Vulnerability of Live Performance
With every artist there's a weakness, and the scary thing is having to show a weakness in front of an audience. There are things that you're good at, and there are things that you're not so good at, but you still have to do it. It's still a work-in-progress, but sometimes it has to be a work-in-progress in front of an audience. It's a vulnerable thing.
I put a lot of extra pressure on myself because I want to nail this part, or this phrase, or this particular aria that moves in a way that's very hard for me. I'll practice and practice and practice, and some days it goes great, and some days it sounds like absolute—I can't even say the word. In my mind I'm thinking, "If in that practice room I have hits and misses, what's going to happen when I go out on stage in front on audience?" That level of anxiety was becoming the center of my focus, and I've had to learn to push through that and to redirect. If you focus on those moments that are weak, it becomes so obvious to not only those that are listening, but to yourself as well. That's all that you hear. You make mistakes on things that are really easy and that you've done in your sleep because you've focused all of your time and energy on this one little thing.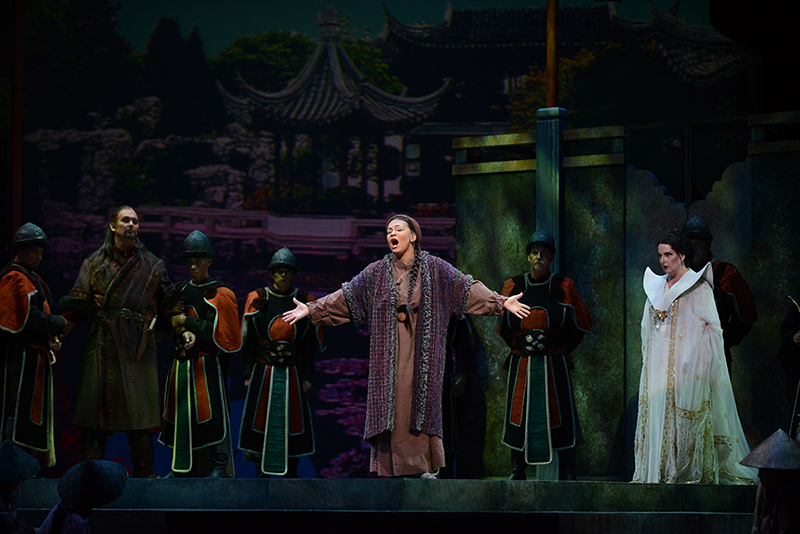 Working through Setbacks
Being onstage is a terrifying thing and a thrilling thing equally at the same time. For the first few minutes before I sing, the jitters are there. But once I get out there and I sing the first couple of notes, I can relax. I try not to see everybody out there, but just to tell the story and go into the zone. Even in the zone you make mistakes, things happen, but I think that's the beauty of it. People are going to see me for me, and hopefully will be moved by what I did. I always feel if I'm able to touch at least just one person, if I can make one person out there feel what I felt, or I can bring some joy to them with my voice, then it's all worth it.
There are those days where I'm not feeling my best, or things aren't working the way I want. You can't really prepare for that. It's embarrassing at first, but afterwards in my dressing room, I just have to laugh about it. If I cry or get upset, then it makes it very hard for me to want to get back out there. If you let those mistakes, or those moments when you're not your best, dictate everything, then it makes it very difficult to go back out there and do your job. You've got to give yourself credit. That's the beauty of live theater. You don't know what's going to happen. You just go out there and do the best that you can.
Finding Strength in Weakness
With every role, there's always a part that's challenging for an artist or a singer, whether that be vocally, technically, mentally, or an emotion that you try to convey with the character. For me, I'm working to get my voice to move more. I know what my strengths are and what my weaknesses are at this point, in my voice and in my technique and in my career. I'm being challenged now to take on roles that emphasize this weaker part of my voice, at least what I feel it is. As artists, we strive to be perfect. I've had to really work on that to realize that I'm not perfect, and that all I can do is do the best I can. I find the challenge of particular roles, of particular reaches of my voice, will only make me stronger. If I keep hiding from it, then it's never going to get better. Then I'm missing out on these amazing roles and characters that I could be playing, or pieces that could be absolutely perfect for me, because I'm allowing fear to dictate what I do. I can't do that as an artist. I look at it as a great challenge. I'm finding that with these roles that I'm doing or being asked to do this year, it creates a pride and learning. It's opened up a whole new world of repertoires.
Advice for the Next Generation
Failure is always a big concern, especially when you're young and you're starting out. It's hard feeling that you're not successful, or you're not advancing as fast as your friends and colleagues. The best advice I received as a young singer is that you have to follow your own path and not try to be on anybody else's. You just have to trust that your path is what's right for you. Every setback is a huge learning experience, and means that some other door will open. Have faith and trust in that. I want to make sure that the new generation of young people, especially for opera, understands that failure is not a bad thing. It's a huge learning experience. Your failures still open doors for you.