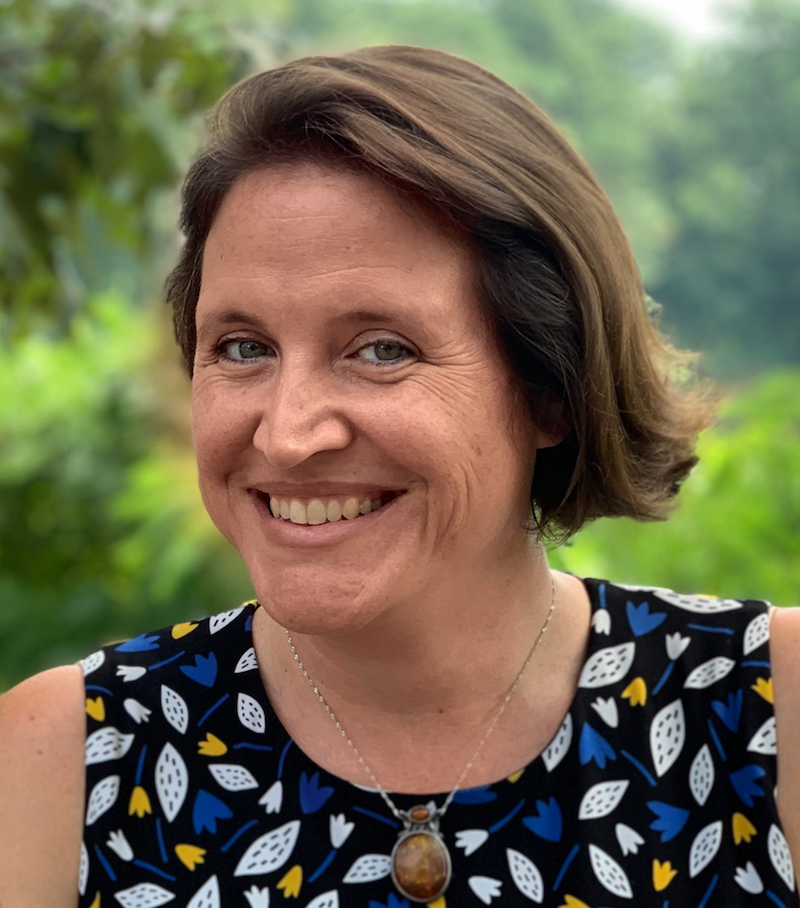 MUSIC CREDIT:
"NY" composed and performed by Kosta T from the cd Soul Sand, used courtesy of the Free Music Archive. 
Lora Bottinelli: We know that participating in community-based arts and traditions makes people healthier. It contributes to wellbeing and we know that when you're able to bring together diverse voices and people to see and hear one another, it promotes not only visibility, but an understanding and with understanding, you can begin to meet your neighbors in a way that maybe previously they were unknown, but by knowing one another and becoming aware that their life experiences and cultural expressions are as interesting, complex, and beautiful as one's own and that we get to enjoy them as a community together, that can prove to be a powerful force to positive change for the country.
Jo Reed: That was Lora Bottinelli the executive director of the National Council for the Traditional Arts and this is Art Works the weekly podcast from the National Endowment for the Arts, I'm Josephine Reed.
The National Council for the Traditional Arts (NCTA) is the nation's oldest producing and presenting organization focused on folk and traditional arts. Annually, pre-pandemic--the NCTA provided performance opportunities for over 1000 traditional artists, and presented public programs that serve an estimated live audience of 720,000. Like many arts organizations—NCTA adjusted these programs and moved them on-line during the pandemic which actually gave greater access to these arts to a larger audience. The NCTA is a long-time partner of the National Endowment for the Arts—particularly in presenting our National Heritage Fellowship events. Now, I'm not going to say too much more about the NCTA, I'll leave that to its executive director Lora Bottinneli—but I thought it made sense to begin with her definition of traditional arts
Lora Bottinelli: They're the deeply rooted cultural expressions that keep communities together, from music, dance, crafts, rituals, stories that have passed through time in families, in tribal, ethnic, and regional occupational groups. They're the heart of who we are as a people and we may see that in material culture through quilting and weaving and basketry. We may see it in community dance. We may see it in food ways and food production and just through the vast ways in which we're humans together and express ourselves and they really have stewarded the human experience over time and are part of what make us richer as people.
Jo Reed: I briefly described the work of the NCTA—I'll let you tell us the rest…
Lora Bottinelli: Right. Well, we have been around since 1933 and so, the work over those years has been varied, but in the most recent years, most people know the NCTA through our festivals, the National Folk Festival being our flagship event, which moves to a new city every three years and part of doing that has planted locally based folk festivals in communities across the country and so, what we try to do at those events are bring together the nation's very finest traditional artists in order to share their experiences, their rich artistry, create dialogue and engagement with communities. You know a festival experience is a beautiful thing when you have that free cultural exchange going on. But the NCTA through its work also looks and researches for tradition bearers from communities across the country that can be included in these types of events and then also supporting other agencies that have an interest in stewarding traditional practices, rather that's the NEA through supporting the National Heritage Fellowships, whether that's the National Parks Service and our support of their interpretive programs and works that we do with other organizations throughout the country. So, it's a very broad portfolio that NCTA tries to support and our most visible outcomes are at these large outdoor festivals, which have been so transformative for the communities, the people, and the artists who get to participate in them.
Jo Reed: You began NCTA Tours in 1978 and that program really shone a spotlight on the artistry of traditional artists.
Lora Bottinelli: Yes. There was an era where NCTA Tours, whether it was for the Steel Guitar Tour or the American Fiddle Masters Tour or the Masters of Mexican Music Tour, which through the 80s and 90s brought traditional artists to major venues across the United States, highlighting and giving prominence to these forms and visibility that had not yet really been achieved in other circles, including internationally and as cultural ambassadors, the artists who participate in these tours, they're bringing and sharing what is the richness of their cultural experiences, but then also infusing where the tours and these programs go with an awareness and an interest in exploring them locally. So, there are many ripple effects to the work and the tours were quite a substantial piece of what we provided in years prior.
Jo Reed: And of course, we have give a shout-out to the National Heritage Fellowships, it's one of our three major awards that we confer upon people. It's a life-time achievement award that honors folk and traditional artists and NCTA has been our partner in this for a long time.
Lora Bottinelli: Several decades even.
Jo Reed: That's right! So I'll let you give the backstory.
Lora Bottinelli: Correct. So, yes, the National Heritage Fellowships are selected through a nominations process through the NEA and the public is welcome to nominate and support folks that they think would be worthy of the highest honor in our country for stewarding folk and traditional arts and then once selected, the NCTA then gets involved with your team in order to host the National Heritage Fellowships Concert and ceremony and we know that this year, that's been different, unable to gather in-person. But in prior years, it would include a banquet, ceremony, and a beautiful awards concert. It's been at different venues in DC, where the fellows can come together and share their story and their art with the nation, be recognized by government officials, members of Congress, and others, and the various Chairmen of the NEA have been well supportive of this program over its many years. But this year, we have to go virtual. It's no surprise.
Jo Reed: Obviously, all of these programs have been impacted by the pandemic and I do want to talk about that, but before we do, I really want to turn to another important part of what NCTA does and that is you also document these arts and I really would like you to talk about the NCTA Archives.
Lora Bottinelli: Okay. Sure. So, since 1933, the organization in various capacities has been collecting the products of its work and that is including encounters in the field with music forms, whether it was from Appalachia or deep blues communities or other types of things in order to bring forth the types of artists that we've cultivated relationships with. But the major piece of our archive that I think has the most substance is that we've been recording our stages since the early years of the festival and so, that means that a number of artists whom an NCTA performance or festival was one of the first times that they maybe were recorded and the types of artists who you're seeing as ambassadors of cultures from the 50s who then became major players in the-- whether it's breaking through into the popular music circles or just continuing to be ambassadors of the forms from those communities. So, this collection is the NCTA Collection. It's actually at the American Folklife Center at the Library of Congress. There's a new finding aid that's available to help researchers. But it is a treasure of material, including everything from Piedmont and Delta Blues, gospel, klezmer, bluegrass, jazz, rockabilly, Native American, Alaskan.
Jo Reed: That's amazing.
Lora Bottinelli: It goes on and on. So, I mean, as you think of the American experience, we think we've captured it musically in some form through that collection over these many years.
Jo Reed: How is the field, the highways and byways of folk and traditional art, holding up in the middle of a pandemic and this economic upset?
Lora Bottinelli: So, when we talk about the field of folk arts, that's even a broader topic. So, we think about tradition bearers and cultural practitioners first and what's happened with the artist communities who are stewarding these traditions and how has the pandemic affected them. Well, we know that the pandemic has very disproportionately affected marginalized communities-- indigenous populations, African American communities, Hispanic communities-- and that has been particularly hard as the community structures in which cultural exchange goes on and traditions are passed through community gatherings, through festivals, through any type of in-person engagement, that is yet one more loss and hardship that is having to be held by many of the communities that we work with. As you move up the chain and you think about the organizations that are working with those artists or artist-led organizations and state governments that support this type of work, it's across the board. It's been a difficult year. You think of the mass gatherings where we just talk about the NCTA's festivals, I mean, we participate in four festivals annually that would bring together over 150,000 people each. So, those did not take place, which means the communities we partner with and the economic return that was coming into those communities, not just through the local governments but through the business and the arts communities that were involved had that loss. When you think about the various food traditions that are in these circles and knowing that any type of exchange and in-person exchange, I mean, that's the root of folk and traditional arts is exchanging in small groups.
Jo Reed: Exactly.
Lora Bottinelli: The impact on the arts sector has been quite significant, millions of jobs lost. That same trajectory is occurring in folk and traditional arts, but there's a rallying cry right now about the recovery of the United States, not just from the pandemic, but culturally as a way to embrace and overcome some of the divisive aspects of what's emerged in American culture. I mean, our work is very well-suited to being able to help illustrate how of the many cultures that find themselves in the United States that we have room and awareness and a way for that to enrich one another instead of the opposite, which has been that it has in many ways turned us away from one another during the pandemic.
Jo Reed: The thing that I always find so important about folk and traditional arts is, I think, in this country, there's been a tension since its inception between the individual and the collective and I think...
Lora Bottinelli: …the community.
Jo Reed: Yes and folk and traditional arts is one place where that is reconciled because it is individual art, but it is always embedded in community and representative of it.
Lora Bottinelli: That's right. That's right. We know that participating in community-based arts and traditions makes people healthier. It contributes to wellbeing and we know that when you're able to bring together diverse voices and people to see and hear one another, it promotes not only visibility, but an understanding and with understanding, you can begin to meet your neighbors in a way that maybe previously they were unknown, but by knowing one another and becoming aware that their life experiences and cultural expressions are as interesting, complex, and beautiful as one's own and that we get to enjoy them as a community together, that can prove to be a powerful force to positive change for the country.
Jo Reed: Yes. And it's also a way of being able to talk to one another. If you're both listening to a piece of music or looking at a quilt, for example, it opens up different kinds of conversations.
Lora Bottinelli: And they're shared. The whole rooting of folk and traditional arts is that they're shared among people. So, whether you're in traditional practice and sharing and learning from a master artist exchange or as an audience member that knowing part of this is that this has been carried through time and serves of value to the community, it's intentfully shared and that's, again, where the pandemic just becomes one of the hardest stops to have to overcome is we can't really share that much right now because of the limitation of the in-person. But there have been some interesting and creative pivots that have been going on, for sure.
Jo Reed: That's exactly where I was going to because what are some of the pivots that are happening? We can start with your backyard, the National Folk Festival that was supposed to be held in Salisbury in September and you had to pivot and move it online. Tell us about that pivot.
Lora Bottinelli: Well, we had to produce a virtual celebration in September and it was in late April, early May when this became known and what we imagined and what came out were probably not completely matched, but it was a wonderful outcome and one example of this is through the National Folk Festival, there's a regional folklife area in which the home state brings together tradition bearers and expresses the cultures of its community and on the Eastern Shore of Maryland, Salisbury, Maryland is the host city for the National. That means it's Chesapeake country and we worked with the Ward Museum of Wildfowl Art, Salisbury University to produce a digital series called Chesapeake Traditions Today and so, many of the tradition bearers who participated in the folk festival in its first year in Salisbury, we found them again during the pandemic and basically the Ward Museum met them and created a radio series for it. This included watermen. It included the Nause-Waiwash band of Indians. It included decoy carvers and gospel singers and many other of the tradition bearers of that region and so, that pivot was we needed to deliver some content but then we also wanted to make sure we understand what was happening to the tradition bearers that we had worked with. Now, sharing that online and through radio format, I think most of us have experienced these online events so far and the screen fatigue that's happening, but we also got to see in there how artists-- because we did book artists to do performances virtually for us and seeing how they in their home spaces were overcoming on the limitations of the pandemic and so, for the Richmond Folk Festival, Jason Samuels Smith, who's a tap dancer from New York City and seeing his performance on the right in front of his house on the corner of New York in Manhattan and just seeing that taking place and the cars going by. Jasmine Bell, who's a Native American dancer and seeing her hoop dance out in the plains of Montana and just seeing the way in which holding on to location and place and space and the artists persevering and continuing to connect and share and be ambassadors for their cultural forms has been really enriching and that story is playing out nationally because we know there's an important part of who we are as a people we need to hold on to and we need to find ways to carry this through the pandemic and when we can't get together in person, the screen is a limited substitute but that has proven as one way and there are others. There are cultural practices that are taking place through a variety of formats. But you know, even just as we think about the season we're in and the holidays and people having to endure Thanksgiving holiday without being able to gather and watching how ritual and traditions around these types of celebrations are transforming themselves and how the sharing of food and the making of food is still able to be a way in which we keep connected even if we're not together and we will endure. Cultural practices have survived many upheavals within societies. It's the economics of the organizations and having them be places where you can actually sustain livelihood. Life ways is one thing. It's livelihood. It's the economic income that would come from these events, it's just been so thwarted and trying to find ways to cultivate new resources that can help sustain what we think is one of the most important parts of the American fabric.
Jo Reed: Let me jump in for one second I think it's wonderful what you able to bring on line….but folk festivals are interactive—it's what distinguishes them, there's hardly any divide between the artists and the audience
Lora Bottinelli: Right.
Jo Reed: Were you able to replicate that at all on-line?
Lora Bottinelli: The comments on social media are fun, but they do not replace that in-person exchange. We know it. But there were a few Zoom sessions where we had-- we've been doing this thing with our festival crew because that's an entire community of people who are out of work and have been part of the backbone of how these events move across the country, including the Smithsonian Folklife Festival, and so, we've been having social engagements and social gatherings in order to retain and steward the community that helps support these events and those were very-- I felt like that exchange that you were looking for, they took place in those types of settings. But there is something that until you are in space with one another together and experience it physically, that is really irreplaceable and part of the reasons why we now see why festival and have known that festival is one of the most compelling ways in order for people to join with one another.
Jo Reed: Does NCTA provide services to the artists themselves?
Lora Bottinelli: We share out information about grants and resource opportunities that are available. That was actually a whole campaign that emerged during the pandemic. So, these other agencies, whether they're state arts agencies, other foundations that are granting agencies, trying to make those materials known more broadly to our artist network is definitely a service we provide and if anyone is listening, you can follow our NCTA Facebook page to see the RARA campaign. It's the Relief, Recovery, and Resource Alerts.
Jo Reed: I didn't know how to say it.
Lora Bottinelli: Yeah. (laugh)
Jo Reed: I like it.
Lora Bottinelli: So, we can not only feature things that are working as innovative pivots during the pandemic, but there has been a rallying call for people to find new resources for local governments from federal, state to know that there's part of this that needs to be attended and the resources are lean, but making them available to the folk and traditional arts community is important. It's been very much an underserved community within the funding spheres and making it even more difficult in a time like this.
Jo Reed: Lora, how did you come to folk and traditional arts?
Lora Bottinelli: When I was an undergrad, I took a class called Folk Song and Ballad from Angus Gillespie because it was noted to be the fun class in an undergraduate portfolio and this was when I was like a freshman in college. But I grew up in an Italian household, so, subsequent to learning about folk life, I then quickly recognized that I had grown up in a very rich environment in that way through our Italian traditions, but then moving from Rutgers-- that's where I took that class with Angus, and I had a really strong passion for the way that place, people, and the environment come together and it wasn't anywhere but folk and traditional arts that I actually found the centering of that idea and I eventually went out to the University of Wyoming, worked with another folklorist out there, John Dorst, and then became a folklorist at a museum, the Ward Museum of Wildfowl Art, when I was very early in my career. So, I was a working folklorist for a few years and it turned out I was good at administration and then started up a different line of work.
Jo Reed: Well, speaking of that place, people, and the environment one of the most interesting partnerships NCTA has I think is with the National Parks Services. On first thought, it seemed unlikely, but on second thought, it makes perfect sense. As you said—it's the marriage of place, people, and the environment.
Lora Bottinelli: We've had a cooperative agreement with the National Parks Service for 50 years and in the present, that means that we had about a dozen parks that we partner with annually on interpretive programs. A few of our festivals are held on National Park properties, including the Lowell Folk Festival and the Richmond Folk Festival. But when you think about the parks as landscapes, as sort of natural treasure of America and you think about culture bearers and traditional culture as also a treasure of the American people, that together they really illustrate who we are as a people and who we are as a country and so, we've been working with the parks to present more tradition bearers to the interpretive programs that the parks offer. A couple weeks ago, we released a work that we did with the John Lafitte National Historic Site and Preserve and with the New Orleans Jazz National Park. It was on the foodways of Southwestern Louisiana.
Jo Reed: I watched it. It was great. What is it, "Bayous and Backroads?"
Lora Bottinelli: Correct.
Jo Reed: Yes.
Lora Bottinelli: "A Look Inside Louisiana's Lifeways," and so, we hope to be adding more to that series, but again, that's a form of research, right? So, we've been working with Joel Savoy and Jo Vidrine to be out and to document the lifeways of the region and it's been, for the Parks Service, for the John Lafitte Park, to know that within the proximity of the park and the preserve that these lifeways are rich and thriving and part of what they should be not only aware of but sustaining, we found it's a really valuable service to an agency like the Parks Service.
Jo Reed: People not involved with folk and traditional arts sometimes think of them as static and unchanging. What do you say to them?
Lora Bottinelli: I don't think of it like that, Jo. It's as much about the people who are sharing and stewarding their traditions, but it's the encountering of audience and I think that's where the idea of it being static breaks down and the artists encountering one another and exchanging ideas and the traditions evolving over time in healthy ways and knowing that encounters naturally-- we are a communal society. So, something that was a traditional form and looked one way 100 years ago and now is exhibiting itself in new forms, like that's fascinating to me and that's where how the vitality of the field is able to endure and it's, of course, for academic research, a really complex and rich vein that can be studied, but for people who are walking around the streets on an every day basis, just to know that what you know about the culture is continually evolving and that an individual, through their creative expression, is adding to that transformation. It's extremely empowering to know that something that may be hundreds of years old, that you as a steward of it are adding your piece and your expression and your unique take and then that would be stewarded around you to future generations.
Jo Reed: Now, here's a question because one thing about having so many events online because they had to be and have to be for a while. Moving forward, when we're on the other side, do you see moving forward how you might be able to maintain that level of access that you get from virtual events without losing that community aspect that's so central?
Lora Bottinelli: I am so curious what our events are going to look like in like '23 and '24 because everything that we've done this year for the virtual experience and knowing that next year will probably end up in some hybrid state that we have actually reached in-- people have been able to attend the National Folk Festival and our other festivals that have never had access before. What they got access to wasn't the same as the in-person experience, but to think that those elements were limited by one's personal circumstances of access, whether it was by needs because you have to be able to drive there by physicality because festivals are a physical experience even with ADA access, they're trying. But there are so many things that would prohibit someone to be able to come to a festival site and experience and now that we have this other arm of the virtual work-- because we had not developed that at NCTA before the pandemic. We were very much an in-person experience. We would do recordings and publications but not like virtual broadcasts like we're undertaking now. So, the idea that those could be in hand together, where you would have as robust an in-person festival and the virtual offering to create additional access, it's thrilling to think about. We got a long way to get to before both of those things are able to both be thriving, but no, I mean, it breaks down-- it creates access. It breaks down barriers. It creates awareness and understanding. As the economy recovers, it creates pathways for employment and future work for the artists who need it and desire it and a discovery for people who have been longing for how to learn more about their own customs and practices that you may not have someone who's stewarding your families, traditions or ethnic traditions within reach, for whatever reason and to know that could be rediscovered or connected with through the virtual offerings or the in-person is an important piece for us to steward.
Jo Reed: Yeah. It's interesting, but in spite of the awfulness of this time, it also, I think, gives all of us a chance to recalibrate. There's a space for a real creative reckoning, I think.
Lora Bottinelli: And we have even been, I will say-- excited is the...It's not quite the word-- that this year demanded that we start pulling more from our archives, from the works that had been held for many years in the archives and using them for radio broadcasts and using them as part of the festival weekends and that this treasure is there. Those are-- however many people got to hear that event when it was recorded in 1985, that tens more thousands are hearing it in 2012 as part of-- what year is it, 2020?
Jo Reed: 2020. We're all trying to forget this year.
Lora Bottinelli: Yeah. That that is something that for our organization, it made us create new ways to access and get that material circulated and we rebroadcast the Fourth of July Celebration with American Routes, Nick Spitzer's program and that was just-- it was Fourth of July 1992, I think, that we listened to this summer and it was tremendous and everything can have a second life, in a way, in this virtual space.
Jo Reed: So, let's end by saying-- what do you have planned for our online National Heritage Awards in March?
Lora Bottinelli: Right. So, March 4th at 8:00 P.M. Eastern Time, we will be broadcasting the National Heritage Fellowship Celebration. It will be through arts.gov and we've had filmmakers going out to the fellows in their homes and meeting them and documenting their life. So, you'll get an entry point into each of the fellows and it will be a wonderful evening broadcast celebrating their achievements and just follow arts.gov. I know as it approaches, hopefully you won't even have to look for it. It will just turn up in your inbox if you're listening to a program like this one we have going on today.
Jo Reed: Lora, thank you so much. I really appreciate it and thank you for keeping on keeping on.
Lora Bottinelli: Well, you too. It's been a year and we look very much forward to 2021 and all of our great partnerships with the National Endowment for the Arts.
Jo Reed: As do we. Thank you. That was Lora Bottinelli—executive director of NCTA--the National Council for Traditional Arts. You can keep up them at NCTA-usa.org
You've been listening to Art Works produced by the National Endowment for the Arts—you can keep up with the arts endowment by checking out our website at arts.gov or by following us on twitter @neaarts.
For the National Endowment for the Arts, I'm Josephine Reed—stay safe and thanks for listening
Executive Director of the National Council for the Traditional Arts (NCTA) Lora Bottinelli joins me to talk about the central place of traditional art and traditional artists in the American experience.  The many cultures and traditions that shape us a people are a strength that we can lean on as we get to the other side of the pandemic.  This is a bedrock belief of the NCTA--the nation's oldest producing and presenting organization focused on folk and traditional arts.  As Lora notes, the grassroots nature of traditional arts—so deeply rooted in community— "can prove to be a powerful force to positive change for the country."  Lora also discusses the ongoing work of the NCTA as it works closely with traditional artists across the country and the profound impact of the pandemic on traditional arts which thrive on community interaction. But, Lora also notes, these art forms and cultural practices have survived many upheavals in society, and she shares some interesting and creative pivots made by artists and organizations, including the NCTA, that speak to this moment.