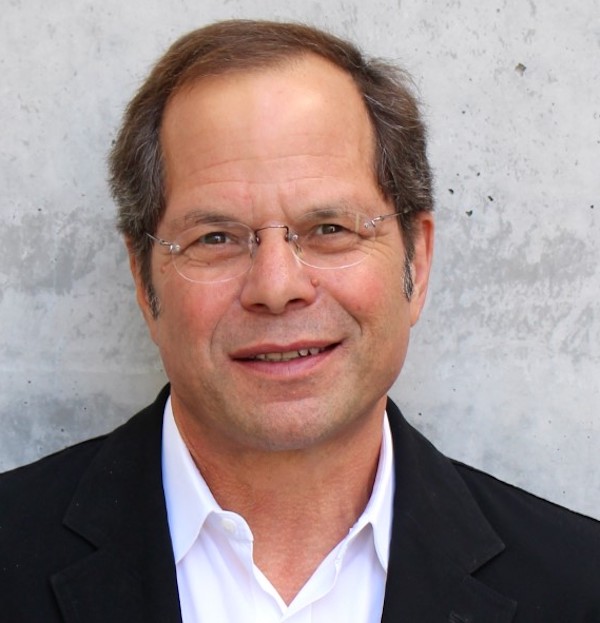 Music Credit: "NY" composed and performed by Kosta T from the cd Soul Sand, used courtesy of the Free Music Archive.
Randall Kline: Luckily, when an art form is as deep as jazz where people actually are improvising this and really playing what they feel, it's such a lovely thing to sort of be there with them doing that. So this is not quite the same as being there, but it's the feeling of being in that hall.
Jo Reed: That's Founder and the Executive Director of SFJAZZ, Randall Kline, talking about their online series, "Fridays at Five." And this is Art Works, the weekly podcast from the National Endowment for the Arts. I'm Josephine Reed. I don't think any of us had the spring or summer we had anticipated. In April, we had been planning to celebrate the 2020 NEA Jazz Masters with our partner, SFJAZZ, in the Bay Area at the glorious SFJAZZ Center. And while that has been postponed, there are plans in the works to celebrate the Jazz Masters virtually. It's another example of performing artists and presenters stepping up during the pandemic in creative and innovative ways to share the art that keeps us all going. And, to no one's surprise, SFJAZZ is in the Vanguard. SFJAZZ is a national and international leader in jazz creation, presentation, and education, celebrating jazz as a living, evolving art. It's the biggest presenter of jazz on the West Coast with over 200,000 customers and students going through its doors each year. So when the SFJAZZ Center had to close because of the pandemic, the organization went to work and quickly produced a weekly digital series known as "Fridays at Five," which offers hour-long concerts filmed at the SFJAZZ Center over the past six-plus years. Acts have included Terence Blanchard, the Preservation Hall Jazz Band, Pink Martini, Branford Marsalis, Rhiannon Giddens, and so on and so on. And patrons still get to mingle with one another as well as with SFJAZZ staff, board members, and musicians via a live chat. Back in April, I spoke with the Founder and the Executive Artistic Director of SFJAZZ, Randall Kline, about "Fridays at Five" and a little about the origin story of SFJAZZ itself. Here's our conversation. You often refer to some of the musicians who have played at SFJAZZ as family. I've seen interviews with you and somebody will mention Wayne Shorter, for example, and you'll say, "Oh, he's family." And I wonder how your musical family is doing right now.
Randall Kline: So the family-- it's a really challenging time. And I've talked with some musicians. Everyone is just thrown for a loop through all this. So like just a difficult part of this is we all are being thrown for rhythm. We all want to do things the way we used to them, and we can't. And so for the family, it's the same issues. People are really trying to understand how they're going to work through it. Musicians work. They get paid. It's a fee for a service. And without their concerts, it's cutting off their livelihoods, you know, a lot of them, so it's tough. We're trying to find ways that we can engage musicians.
Jo Reed: Well, in fact, that's one of the things I want to talk to you about, because SFJAZZ began a program, a series, called "Fridays at Five," and I'd love to have you tell us about it.
Randall Kline: "Fridays at Five" is based on videotapes with great audio attached to them, videos that we've done over the course of six of the seven years we've been open in the SFJAZZ Center. And there's some remarkable stuff there. And we were getting ready to sort of launch a digital membership program for people that are beyond the Bay Area that can't visit the place this fall or winter. We launched it this spring instead in a slightly different manner. But what's great about it is it keeps the whole family actually healthy, to your question. So the family, being so-- in these broadcasts, we're asking people to become SFJAZZ members for $5 a month to watch this once a week broadcast. And then there's what we're calling a tip jar attached to it as well too. So that tip jar, we're splitting that with the musicians. We had the group Pink Martini on, and we sent them a check for $5,500. It's free to current SFJAZZ members. We have 14,000 of them. They're participating. Everyone's chiming in. So the bigger the group gets, the more people contribute. The program's growing. It's close to doubling every week that we do it as far as people coming into it. And we're going to be doing something actually in a few weeks with a group of musicians that appeared when Wayne Shorter was not able to come to the building. The tip jar for that concert, which involves a lot of big stars, Branford Marsalis along with Wayne's normal trio, we're going to give 100-percent of the tip jar from those to Wayne. So we're trying to do what we can for the family basically is what we're doing now.
Jo Reed: Even though the arts community, and especially the performing arts community, both artists and presenters, are being hit so hard by this virus, I'm also really awed by the resilience and agility and creativity people are showing in getting work out and working.
Randall Kline: Yeah. Necessity is the mother of invention. This is one of those big moments. What else can we do? We have 200,000 people that come through the SFJAZZ Center every year. That's not likely to get to that number in the foreseeable future right now, so we've got to be resourceful. We've got to think. So this program, for instance, the "Fridays at Five" program, is going to accelerate quickly. It's the only place we can actually get the people, and hopefully it'll be in such a way that we can benefit artists just as they might have benefited from having gigs at the SFJAZZ Center when it was up. So we're going to try to figure it all out like in the weeks and months to come too. What was going to be the SFJAZZ-- the launch of our digital offerings, our digital membership, we definitely now will launch when we were hoping to in September, but it's going to be much accelerated.
Jo Reed: Randall, will you describe the experience you want the viewer and the listener to get when they click on "Fridays at Five?" I know you have wonderful archives, but there's a bit more to it, isn't there?
Randall Kline: Well, what's interesting about this program-- so we never anticipated this use of the footage. So what we've been doing for five years, six years working on this program-- when we built the Center in 2013, when we opened it in 2013, we anticipated distributing what happens in that building to a broader audience than just the people that happen to be in the Bay Area, visiting the Bay Area. And so we had to design a video capture system and audio capture system that would allow us to do sort of best quality. But at the same time, we had to figure out-- to be efficacious about it and try to capture the feeling of being at the SFJAZZ Center. So I'll try to connect the dots quickly for you here. But basically, when we designed the SFJAZZ Center and working with the architect and the acoustician and the theater planner, we wanted to create as warm and intimate and the most community vibe we could in the place so that the performer would be as comfortable as they could be. They could hear what they want. They could connect with the audience. And the audience could be as comfortable as they want, and they could connect with the performer, and some kind of alchemy might happen if we paid attention to those details. And I think we got pretty lucky with this. Anyways, the group took this idea, this kind of warmth and connection and trying to see if we had any control over the elements to create this alchemy, or what a writer once called sort of the transcendent moment, when you're at a performance and you're taken somewhere else.
Jo Reed: Of course, a live performance is a unique experience, and translating that to film has to be challenging.
Randall Kline: Yes. The next thing was, well, if we were going to capture this, is there any way to convey that feeling via a digital medium? And so in designing the camera systems and how the operators work and how they capture and the quality of what you see, the whole intent was to try to come up with something that captured the feeling as best we could of sitting in that theater. So we have forced some very tough restrictions on the crew that records these, and one is it's done all by one person with all remote cameras. So there isn't a director and an operator and an editor. It's like the equivalent of audio live to 2-track, that if someone is forced to be basically the camera operator, the listener, and what it's like to be a listener and understand all the peripheral things you might see, or hear, or be distracted by. Or how when you're looking at a soloist say, you zero in on the saxophone player, what they're doing with their hands, or their mouth, or whether they glance at somebody else. Trying to take that-- naturally, we zoom in. We zoom out. We pan. We do all these things when we're there. Could the feeling of being in the moment, that the cameraperson is actually like they're listening to the concert and they're reacting to it. No one's telling them what to shoot. They are in it. And I can tell you, it hasn't been easy, though we're getting there with it. It's great. And so we were going to apply this to some other things, just about full-length concerts and all that later on. But now, it really gives you the feeling now in our "Fridays at Five" when you can't be in the building-- it's just like another degree or two more towards a live thing when you watch it, like being there. So that's the idea. This is this digital analogue thing. And because of the times, we've been forced away from that live experience. So the design of the hall was really this gathering around the fire thing. We had this primitive urge to gather, to heat up around something, and the hall is designed like that. There's seating on the sides and behind the stage. It's designed to feel like a club, even though it's a 700-seat concert hall. But it's designed to sort of create that intimacy where you could be watching that soloist or that band, but you're seeing someone else reacting to the music as well too. And that creates a sense of community. Anyways, I think we're getting close to capturing that in this program, which we're going to continue to grow.
Jo Reed: Well, is there commentary, or a host, or audience engagement? How does that work? How do you bring that into the mix?
Randall Kline: Yeah. So we have a moderator, and we've added-- the one postproduction thing we've added to this-- we've stitched on intro footage and things. We have a moderator. Each week, we've had people from the bands talking as well too. So Julian Lage was very active on his chat from everything about identifying do people want to know what kind of strings he uses to talking about the music itself in the moment. Pink Martini, China Forbes, the lead singer of the band was on the chat along with someone from the group, giving insights when people want to know more. So it's kind of like having-- and people respond to each other that are on there. So it's kind of like being at the show where-- I know when I go with my wife and I give her the elbow at a moment like, "Hey, check that out." We get to do that a little bit digitally, like, "Oh, my God, I can't believe what I just heard." You can make that eye contact kind of digitally here with this dialogue box.
Jo Reed: I'm just curious. What made you decide to broadcast "Fridays at Five" at a specific time, at Fridays at five?
Randall Kline: One of the great things about this gathering around the fire concept of why we all seek out live music to see with other people is this kind of sense of being there together. And with "Fridays at Five," we never anticipated that we would do a broadcast at a specific time and that would be it. In other words, a lot of it would be archived or do that, but this was, "No. Let's do it this way. Let's try it and see what happens." And people are responding to this, particularly in this crisis in the sense that what a way to end this week. At five I'm getting ready. People are preparing their cocktails, their wine. There's a number of Zoom groups that have formed around this, that people with their friends. It's the equivalent of going out and gathering around the fire for this thing. And because it only lasts an hour, particularly with time being so fluid right now when you're working at home and the difference between-- your workplace is your home, that people have a place to be at a certain hour. And particularly at the end of the week, this sense that, "Oh, I remember what it was like when I used to go out to see live music." I had to be at the venue at that time, and it's going to start at this time. And while a number of people have commented, "Well, when can I see this again," I think the beauty in this is actually it being a bit ephemeral, or not being "a bit," being ephemeral, that it's there, and it's just like live music. One of my favorites Sonny Rollins or Joe Henderson when he was alive, or when Sonny was performing and a number of contemporary ___________________ 00:13:44, but those two in particular I think about, it's like you hear it, and that's all. You have to remember it. You have to live with it. You had that moment. Holding onto that thing is one of the beautiful things about listening to live music. You never know when it's going to happen. You never know when you're going to have that transcendent moment. And when you do, it's just like you hope it lasts, you can savor it for a long time. But then eventually, it just fades and becomes a memory. You're seeking another one. Luckily, when an art form is as deep as jazz where people actually are improvising this and really playing what they feel, it's such a lovely thing to sort of be there with them doing that. So this is not quite the same as being there, but it's the feeling of being in that hall when that happens.
Jo Reed: As you say, it's also such a lovely way of creating community. We're not in the same hall. But at the same time, we're all gathered at the same time, watching and listening to this wonderful music. And when it's over, maybe we're chatting, or Zooming, or calling our friends and saying, "Oh, my God. Did you hear that?" And being able to have that conversation about something we shared even though we're not physically in the same place, I think, is very restorative.
Randall Kline: Yeah. We had like the most poignant moment happen during Lizz Wright's broadcast. So a woman who was talking, she had just lost her mother, and this was so healing, to watch this show. Everyone's talking, "So sorry for your loss," and people are gathering around her. And then at some point, someone said, "I remember being at that show. Wasn't that the show that the keyboard player was talking about losing his mother that day?" At the end of the broadcast-- we do edit this a little bit, because we bring it down to an hour, but we make sure that there's an encore. When Lizz comes out for her encore, and it's typically their encore, she gives the speech about the keyboard player, her friend, losing his mother that day. And it was just so moving, just amazing. So people, this community thing about getting together and the sense of life being disrupted and why that woman who had lost her mother would go to see a performance, or go to see a Lizz Wright, because she wants to try to understand this thing a little better. And music is a way to feel it and move through it and appreciate it. It happened in this really totally spontaneous unfolding there.
Jo Reed: Like jazz.
Randall Kline: Yeah, exactly. Exactly.
Jo Reed: Randall, just a little bit about you. How did you come to jazz?
Randall Kline: I was fortunate. I grew up in New England, a small town north of Boston, about 20 miles north of Boston. And my parents were big music lovers. My father was actually a pretty good amateur jazz piano player. He loved Erroll Garner. He loved Monk. And my parents used to go out and hear jazz every weekend for a long time. And my mom also liked show music and some phonic music and pop music as well too. And I had two older brothers that were really into music as well. So I was listening to Freddie Hubbard and Hubert Laws and all these incredible Creed Taylor recordings. But I can remember these covers and hearing these things growing up, but the truth was I really wasn't that interested in it as a kid. I was more interested in pop music. And I really got into like all the British Invasion groups, the R&B stuff kind of leading into that. Music became an important part of my life early. And then eventually, I went onto study music. So I went to school actually out here in San Francisco. I started playing semi-professionally, then professionally as I was on my way of dropping out of college the first time. And when I went back to school, it was to go back-- I worked in bars actually in the Boston area with a folk singer, backing up a folk singer was my first work. But I went back to school as a music major and took it really seriously and thought I wanted to make a career as a musician. And when it became clear to me that I was never going to be Paul Chambers, I decided that there were other things to do. So I ended up working in music, and that's how this all kind of started.
Jo Reed: But how did you move into presenting jazz?
Randall Kline: At that time, I was going to a great club here in the Bay Area, Keystone Korner, which now has actually been reincarnated in Baltimore.
Jo Reed: Yes, indeed, and we love Todd Barkan. He's a dear friend of ours and an NEA Jazz Master.
Randall Kline: Yes. Absolutely. And Todd really was-- talk about sort of musical finishing schools. I can't tell you how many great concerts. Todd was not the greatest businessman, I can say that.
Jo Reed: Todd can say that too.
Randall Kline: And he was always in some kind of straits, having to do a benefit. And then at one point, he issued these things called Keystone cards where you would get ten admissions, I believe it was, for $40. For a musician tight on cash, this was like the gift of all gifts. So with the Keystone card-- I can remember a week that Abbey Lincoln was there and actually played six nights a week, two shows a night, that I would show up with my Keystone card, get punched and pay the equivalent of $4, see this incredible performance. And then I could go next door, get a cappuccino at the Café Italia [ph?] in North Beach until the people came in for the second show. Then go back in for show number two. And I remember seeing 12 performances of Abbey Lincoln courtesy of that Keystone card basically. Now, as a student, it just really allowed-- or someone who really was wanting to absorb every bit of that, you could see all the nuance in a performance of a week. But anyways, while I was going to see these performances is when I said, oh, this must not be too difficult, naively, to put on concerts.
Jo Reed: So you talked to Todd Barkan because you thought, "Damn, two people can lose money doing this."
Randall Kline: Exactly. That's pretty well-- I was a naive young man trying to think that anyone can do this. Well, it's everyone's fantasy, like "Let's put on a show." We all think we can do this. I went to Todd and I said, "Well, what do these musicians do on their Monday nights?" "Oh, they're usually looking for gigs." I said, "Can you help me connect with some agents and how to do this?" So as a result of that, here we are. So I found the acts the acts, and we booked a series of concerts with a pretty amazing group of people. Dexter Gordon was the first act I brought them. Unfortunately, he had to reschedule, so he became the second show. The first one was Kenny Burrell. So it was Kenny Burrell, Dexter Gordon, Flora Purim and Airto, Joanne Brackeen, Jack DeJohnette. That's "Special Edition," I remember. That was when-- Chico Freeman was in the band then.
Jo Reed: Oh, my God.
Randall Kline: And it was an amazing series of things in this crazy faded country western bar in San Jose, down on its luck after the end of the urban ____________ 00:20:49 boom, but the guy allowed me to use the space on Monday nights. And so the series was called, "Jazz On a Monday." This is 1981, and it was what they call in the business an artistic success. And I ended up having to, as a result of that, to find work to pay back the debts I incurred for the concert series. And the work I got was working in the music business basically. I got a job at a nightclub, and I started doing that. And eventually Clint Gilbert, he and I started the idea of what is now SFJAZZ in 1983.
Jo Reed: That's when you began Jazz in the City. And I wonder, Randall, what was the dream when you started?
Randall Kline: It's a great question. There wasn't really much of a dream. I mean, there was an idea. Eventually, it just kept growing and growing. But Clint and I, Gilbert and I, were working. He knew the person who was the administrator for the city's arts granting agency, San Francisco's arts granting agency called the Hotel Tax Fund. And he used to work with her at a community center in the East Bay in Richmond and here in the Bay Area. And in a conversation with this woman, whose name is Kary Schulman, she said, "The city would love to do more with jazz." So we sat in her office and we brainstormed this idea for San Francisco Jazz Festival. It was then the Jazz in the City Festival. And we had to be a nonprofit. And this is a long way to sort of explaining what the dream was. The dream was just to do this festival that featured Bay Area artists. It was a not too big event. It was like a small really community oriented event. It was all Bay Area artists. It was two nights of concerts at a beautiful theater we ended up using a lot over the years called Herbst Theatre. And, again, we got-- the city granted us $10,000. Another private foundation, the San Francisco Foundation, granted us $10,000. So we got $20,000 to launch this festival basically, which was another artistic success. It went well, but not that well. We did an attendance of about 50-percent, and we needed to do better, and there were reasons that we looked at. And this became sort of a theme of how SFJAZZ eventually started to evolve. We saw what our mistakes were, what we had presented in that first year, which was an eclectic view of music, because San Francisco had a very eclectic jazz scene, of four different acts, four very different acts each night. We ended up finding out for what we did, it didn't work, so we went for the niche or a more curatorial approach, which then is what sort of set us on this path of how we kind of did a program from that point onward. It worked very well in year two, and we actually were able to pay back the debts we incurred from that first one, and we started to grow, and that's kind of the founding story. And from that point on, every year, it's doubled or tripled in size almost every year or every two or three years as we started to get bigger.
Jo Reed: And, of course, building the SFJAZZ Center was a game changer for you, and a game changer for jazz in San Francisco.
Randall Kline: Well, it was the culmination of a big dream. So your first question about what the dream was, it's all around that idea of trying to create these environments where you could hear great music in a great setting basically and enjoy it. So the dream started to also evolve. The dream became this is something that deserves its own home. From that purport, I like to say we pretended we could build a building. We went out looking for real estate, and we had no money. In the meantime, San Francisco Jazz Festival, which then became the name of the organization-- well, it eventually morphed to SFJAZZ, and we were growing and growing and building a good reputation here in __________________ 00:24:31 internationally. We started looking. And eventually, we found a piece of property we liked. Then we started talking differently about it. Then eventually, the dream evolved to beyond "Wouldn't it be nice to have our own place" to "could we create a cultural institution here in San Francisco for jazz and not just the cultural institution for jazz, but a different way of thinking what a cultural institution might be in the 21st Century." And so that became another kind of audacious idea. And we took it seriously, and everyone who worked on the project took it seriously, that that's what we were trying to do. We're kind of inching our way there. We're in a neighborhood with more established cultural institutions, the San Francisco Symphony, our original model. We took them as our kind of intentional model. If they can do it for western classical music, we can do it for jazz. And that was a time-- and actually, the NEA was very active in this idea of establishing jazz in its kind of rightful place as a cultural player. There were programs there. One was called Jazz Management. There was Advancement. There was Challenge. We participated in all those programs, which played huge roles in our growth. The NEA, I mean, really was key. The first one was Management. It allowed us to make our first hire for the staff at Jazz in the City. I remember they paid half the salary for a development director, someone to help us raise funds as a nonprofit, and that was key. That was like the biggest thing ever for us at that time after being around for three or four years. And the other one was Challenge, which we entered into in around 2000, and that was a program designed to move startup nonprofits to kind of being more established mid-size players on their way to kind of being institutions. And that was an extremely rigorous program. You were assigned a consultant you worked with for a year to develop a strategic plan, and that strategic plan is really what created this chance of a dream and a roadmap for the organization, at least for the next four years from there, which is still very relevant. And the building was identified actually in that. The Center for Jazz is what it was called then. So we've been fortunate. We had these tremendous resources. They really were what set us on our path.
Jo Reed: As we face this pandemic, it's a very big challenge for you, for SFJAZZ, for the musicians, for presenters, for the country as a whole. And I'm wondering if there's any music you're leaning into right now, any song or side you're playing that you can just rest with or go someplace else with.
Randall Kline: So it isn't one particular thing, interestingly enough for me. With "Fridays at Five" and trying to launch this digital stuff, I'm looking at a lot of video and listened to a lot of musical things we've done over the past six years, so that I'm hearing a lot of it. And that itself is inspirational. But this is-- one of the reasons why-- I think what's driven me all these years is-- I mean, I love listening to music at home. I've got a great sound system here. I've got a great sound system in my office. I listen to stuff. But there's nothing like live music for me. And I am so missing it. Look, I've tied up a lot of my life in SFJAZZ here. I maybe overly identify with it because of doing it for so long. But what's keeping me going through this, interestingly enough, is just sort of fantasizing about sitting in the normal seat I sit in in that hall, listening to music. What's moving me more out of this is something-- kind of looking forward to how this thing-- how we can all pull out of it, and most of my thoughts are going to how to strengthen ourselves when we come out this to be a better organization and be more relevant and make that a better experience. We're all going to be hungry for that coming out of this, and I want to make sure that we do what we're supposed to do when we get there.
Jo Reed: Randall, I think that's a great place to leave it. Thank you so much. And thank you for everything you've been doing all these years for jazz. And what you've done in San Francisco with jazz is astounding, so my hat's off to you. And I love "Fridays at Five."
Randall Kline: Good. Keep tuning in. We're looking forward to seeing you in San Francisco.
Jo Reed: Someday, Randall, someday. That was Founder and Executive Director of SFJAZZ, Randall Kline. So far, SFJAZZ has collected more than $250,000 in proceeds from its online tip jar at "Fridays at Five." This week "Fridays at Five" is featuring John Scofield joined by the all-star group, Lettuce, and the Wayne Shorter celebration continues on July 31st with another tribute concert featuring Branford Marsalis and Terence Blanchard and many others. Find out all about it and who else is coming up at SFJAZZ.org. And stay tuned for how the Arts Endowment and SFJAZZ will celebrate the 2020 NEA Jazz Masters. You can find out the details in the next week or so at arts.gov, so keep checking. You've been listening to Art Works, produced at the National Endowment for the Arts. Subscribe to Art Works and leave us a rating on Apple, because it helps people to find us. For the National Endowment for the Arts, I'm Josephine Reed. Stay safe, and thanks for listening.
#### End of Randall_Kline_Podcast_FINAL_07092020.mp3 ####
Founder and executive artistic director of SFJAZZ Randall Kline takes us behind the scenes of Fridays at Five—a weekly digital series which offers hour-long concerts filmed at the SFJAZZ Center over the past six-plus years. It's another example of performing artists and presenters stepping up during the pandemic in creative and innovative ways to share the art that keeps us all going. And—to no one's surprise—SFJAZZ is leading the way. A national and international leader in jazz creation, presentation, and education, SFJAZZ is the biggest presenter of jazz on the West Coast—with over 200,000 customers and students going through the doors of the SFJAZZ Center each year. So, when the center had to close temporarily because of the pandemic, the organization went to work and quickly introduced Fridays at Five. For a nominal monthly fee, viewers can hear and see music performed by the likes of Terrance Blanchard, and NEA Jazz Masters Branford Marsalis and Dave Holland. Additionally, patrons still get to mingle with one another, as well as with SFJAZZ staff, board members, and musicians via a live chat. Back in April, I spoke with founder and the executive artistic director of SF Jazz Randall Kline about jazz, Fridays at Five, and the origins SFJAZZ itself, including the role the Arts Endowmen played in its growth.