Back to NEA Timeline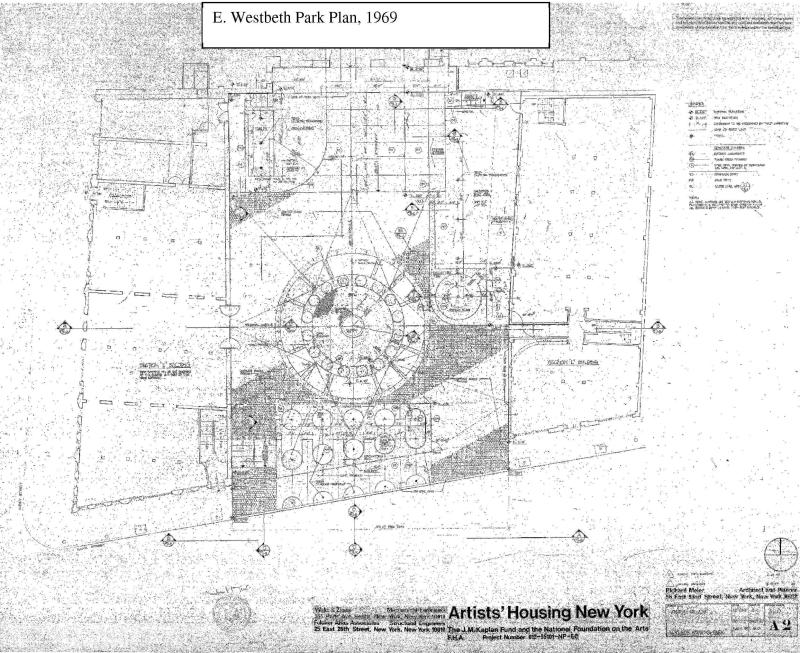 When Bell Laboratories put its building at West and Bethune Streets in New York's Greenwich Village up for sale in 1966, the building already had a storied past. It had witnessed the development of radar and the transistor and had been the proving ground for early experiments in film and television. Local community activists were interested in the building as low-cost housing for a new generation of experimenters and innovators—New York City artists. The group approached the Arts Endowment and the J.M. Kaplan Foundation for funding to support the building's purchase. Each organization contributed $750,000, and the building was purchased in July 1967 (NEA's fiscal year 1968) for a total price of $2.5 million. For more than 40 years since Westbeth opened for mixed residential and commercial use in 1969, artists such as choreographer and dancer Merce Cunningham, photographer Diane Arbus, and poet Muriel Ruekeyser have lived and worked at Westbeth, helping to make it one of the largest artist colonies in the world.
Westbeth's architect, Richard Meier, received a 1971 honor award from the American Institute of Architects for his redesign of the former industrial space. The complex includes performing and visual arts studios; a gallery; theaters; film, photography, and recording studios; a communal print shop; sculpture studio; and a community multipurpose space.
Westbeth has weathered several storms during its four-plus decades, including a divisive rent strike in the 1970s and a controversial attempt to turn the building into a co-op in the 1980s. The building's look also has changed: Many of Meier's colorful internal spaces have been painted a uniform white, an outdoor fountain has become a garden, and the neoclassical façade has acquired Victorian gingerbread trimmings. Still Westbeth remains an active, vibrant community, no less a place for innovation and exploration than the day in 1937 that Bell Labs mathematician George Stibitz arrived at work carrying a homemade computer made of breadboard, bulbs, batteries, old tobacco tins, and discarded telephone relays.