Back to NEA Timeline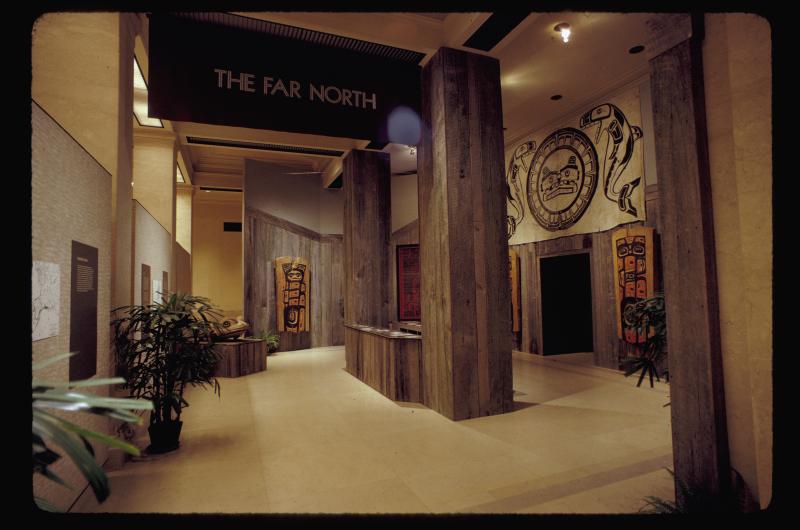 Though Alaska had been one of the major world centers of native art and expression—in the 18th century certain areas of Alaska were the most densely populated areas of the New World—many in Anchorage, the state's capital, had never seen Native Alaskan objects displayed publicly. That changed in 1973, when the NEA funded a touring exhibition, The Far North: 2000 Years of American Eskimo and Indian Art, to be shown at the Alaska Museum of History and Art in Anchorage throughout the summer. The Anchorage public was introduced to the rich artistic heritage of Alaska's Indigenous people, from early Inuit ivory carvings to 19th-century Yupik spirit masks.
The exhibition, put together by the National Gallery of Art in Washington, DC, included 365 objects representing the Native cultures of Alaska and the Northwest coast, such as masks, helmets, chests, ceremonial headdresses and gowns, and carved ivories from prehistoric times to the end of the 19th century. Loans came from national collections in Russia, Finland, Denmark, Holland, Germany, Switzerland, Scotland, and Ireland, in addition to 23 museums in the United States and Canada.
In the installation, designed by Gaillard Ravenel, forest and coastal settings were recreated using weathered wood from an old barn, bark, wood chips, and pebbles. Sepia photographs of the areas from which the objects originated also were shown. The exhibition was shown at the gallery from March 8 to May 15, 1973.
The first conception of the exhibition was proposed in 1968 by National Council on the Arts member René d'Harnoncourt, who earlier had organized the first large show of American Indian arts at the Museum of Modern Art, New York. The idea was promoted by Mitchell Wilder, director of the Amon Carter Museum of Western Art in Fort Worth, Texas, where the exhibit toured after visiting Anchorage and Portland, Oregon.