Back to NEA Timeline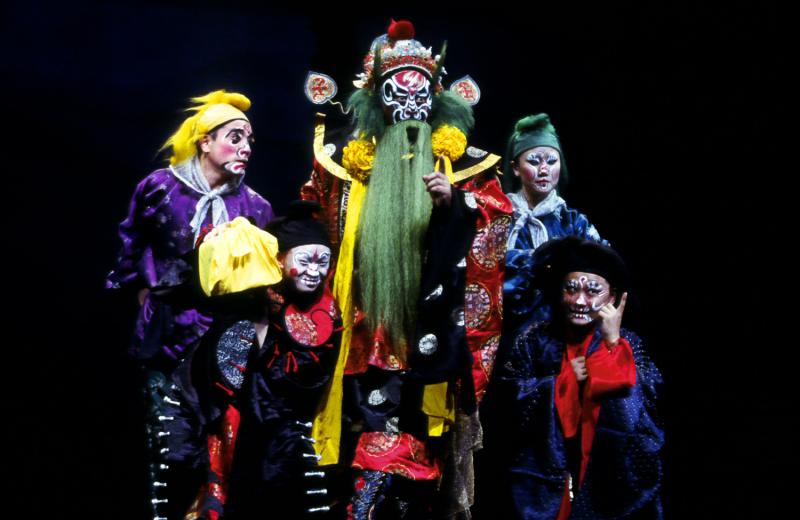 The Spoleto Festival USA is one of the world's premier arts festivals, drawing 70,000 to 80,000 spectators for 17 days and nights each spring to Charleston, South Carolina. The only arts festival hosted by an entire American city, Spoleto Festival USA features more than 120 concerts and performances by established and emerging artists from the U.S. and abroad.  Spoleto offers many artistic styles and forms, including classical ballet, modern dance, opera, chamber, symphonic, and choral music, jazz, theater, and the literary and visual arts.
The world-renowned arts celebration started in 1977, when the Festival dei Due Mondi (Festival of Two Worlds) in Spoleto, Italy, set up an American counterpart with help from the National Endowment for the Arts. The next year, the NEA provided $50,000 for administrative and artistic expenses for musical performances, along with $35,000 for audience development and $25,000 for a television recording of Samuel Barber's opera, Vanessa. In 1979, the NEA granted $7,000 for a Spoleto mini-festival in Charleston. The American festival became independent of its Italian parent in 1993, and the NEA has remained a significant and steady supporter.
Since its inception, the festival has hosted more than 200 world or American premieres—from Praise House by Urban Bush Women to the Spoleto-commissioned Tenebrae, a chamber music work by Osvaldo Golijov—and noteworthy presentations such as the monumental, 18½-hour Chinese opera, The Peony Pavilion. Festival performances take place throughout the city in churches, theaters, and other public spaces.
Piccolo Spoleto, the outreach arm of the festival, provides low- and no-cost performing, literary, and visual arts events in a range of community settings. Each year, Piccolo Spoleto presents hundreds of events showcasing artists from the southeast region.
Spoleto Festival USA has helped transform Charleston into a thriving tourist destination. Since the festival began, the city's annual visitation has increased threefold; each year, attendees spend an estimated $44 million in the Charleston area, per a 2005 study. Former Charleston Mayor Joseph P. Riley, Jr. concluded: "If we invest more in the arts, we will get a high return in terms of the economic and physical and social development of our cities."