Back to NEA Timeline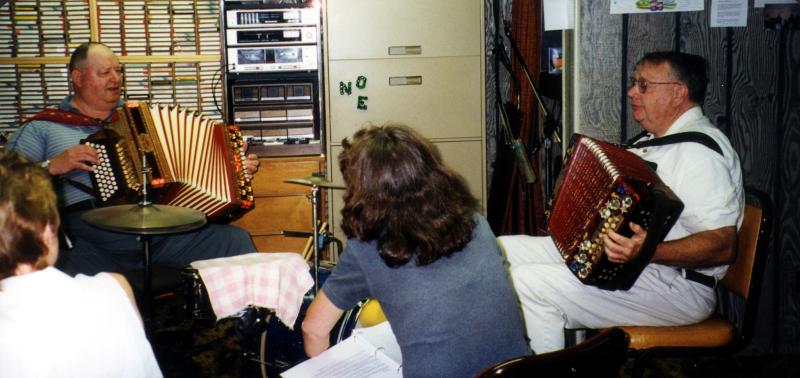 In 1997, President William J. Clinton challenged "all Americans in the arts and humanities to join with their fellow citizens to make the year 2000 a national celebration of the American spirit in every community" and began funding of the NEA National Millennium Projects.
Nine Millennium Projects were developed to support multidisciplinary activities in all 50 states and involve local communities in the creation and preservation of artistic works starting in the year 2000. Among the projects was the Favorite Poem Project, conceived by then-U.S. Poet Laureate Robert Pinsky to create a video and audio archive of hundreds of Americans from all ages and backgrounds reading their favorite poems. Another project was Arts on Millennium Trails, which supported the creation of high-quality, community-centered public art projects located along the 50 Millennium Legacy Trails designated by the Department of Transportation. For example, on the Connecticut Impressionist Art Trail, which includes historic sites of American Impressionists such as Childe Hassam, Dawson Dawson-Watson, and J. Alden Weir, five outdoor exhibits featuring color reproductions of the artists' paintings were installed near the sites depicted in the works, with information about the artists, the paintings, and significance of the sites.
A couple of the projects brought artists to communities to create art specifically for them. Artists and Communities: America Creates for the Millennium, coordinated by the Mid Atlantic Arts Foundation, engaged some of the nation's finest visual and performing artists in every state to create new work that involved local host communities in the creative process. Continental Harmony developed by the American Composers Forum with support from the NEA, commissioned composers to work with communities in 58 locations across the country to create a new musical piece that reflected the community's distinctive heritage and culture. In David City, Nebraska, for example, a city of about 2,500 people, composer Deborah Fischer Teason interviewed community elders, visited area festivals, and even drove a combine to better understand the area's rural traditions. Teason's final piece, "Heartland," ended up including parts for a brass band and button accordions to reflect the community's Czech heritage.