Back to NEA Timeline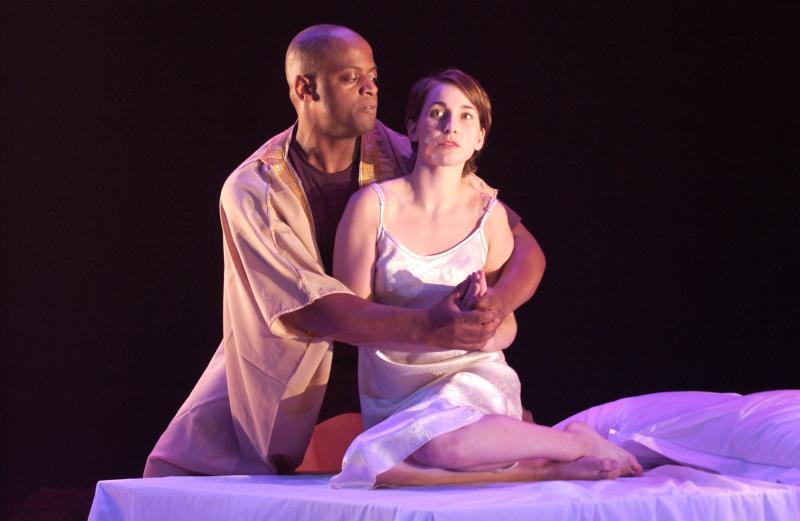 On the occasion of William Shakespeare's 439th birthday, the National Endowment for the Arts, in cooperation with the regional arts organization Arts Midwest, announced a gift of immeasurable value to the American people: a nationwide, 100-community, 50-state tour of Shakespeare by six of the nation's finest theater companies in an initiative called Shakespeare in American Communities. The companies toured the country from September 2003 through November 2004, revitalizing the longstanding American theatrical touring tradition that harkened back to the 18th century—bringing high-quality arts experiences to a broad audience. In addition to performances, the tours included artistic and technical workshops, symposia about the productions, and educational programs in local schools. The Arts Endowment also engaged in a partnership with the Department of Defense to support a tour of 14 military bases by the Alabama Shakespeare Festival with its production of Macbeth.
From the second year of the program onward, Shakespeare in American Communities focused on encouraging the next generation of U.S. audiences to attend and appreciate live theater. Theater companies perform at middle and high schools, and offer educational activities—such as workshops, in-school residencies, and post-performance discussions—to the students. In 2019, the initiative included an a juvenile justice component, which brought theater companies to juvenile corrections facilities to engage with youth through activities such as acting workshops, text analysis, theater games, and performances.
Since its inauguration, 120 theater companies from across the U.S. have taken part in Shakespeare in American Communities, presenting 34 of Shakespeare's 37 plays in more than 14,500 performances and 54,000 educational activities at more than 11,500 schools and juvenile justice facilities in 4,700 communities in all 50 states and the District of Columbia.