Back to NEA Timeline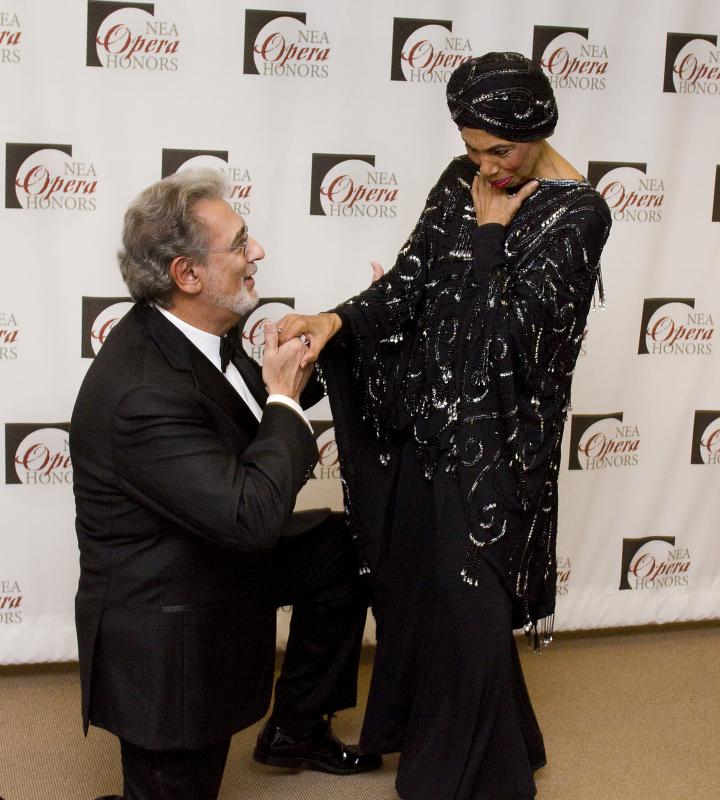 On the evening of October 31, 2008, four stars in the opera world were feted as the inaugural recipients of the newest national lifetime achievement award in the arts—the NEA Opera Honors. The first new lifetime honor to be created by the federal government in 26 years, the NEA Opera Honors celebrated America's unique and significant contributions to the art form. From 2008-2011, the NEA honored master opera artists who have made extraordinary contributions to the field in the United States. Like all of the NEA lifetime achievement awards, recipients were nominated by the public, chosen by an NEA-convened panel of experts, and received a one-time grant award of $25,000.
The awards were presenting in partnership with Opera America, the service organization for the opera field. In the first year, the Washington National Opera under the leadership of Plácido Domingo, partnered to present the awards program at the Harman Center for the Arts in Washington, DC, honoring composer/librettist Carlisle Floyd, general director Richard Gaddes, music director/conductor James Levine, and soprano Leontyne Price.
The NEA Opera Honors were created to demonstrate that opera has become a vital part of the nation's culture. Perhaps Price, who retired from the opera stage in 1985, demonstrated the distinctly American approach to opera best, giving an impromptu performance of "America the Beautiful" at the inaugural awards ceremony that brought the audience to its feet and closed the evening on a high note (literally).
Subsequent awardees have included composers John Adams, Philip Glass, and Robert Ward; general directors David DiChiera, Speight Jenkins, and Lotfi Mansouri; music directors/conductors Eve Queler and Julius Rudel; sopranos and mezzo-sopranos Martina Arroyo, Marilyn Horne, and Risë Stevens; stage director/librettist Frank Corsaro; and scenic and costume designer John Conklin.
Although the awards have been discontinued, audio and video interviews with the honorees, as well as with select colleagues of theirs, are available on the NEA website.