Dr. Maria Rosario Jackson, NEA Chair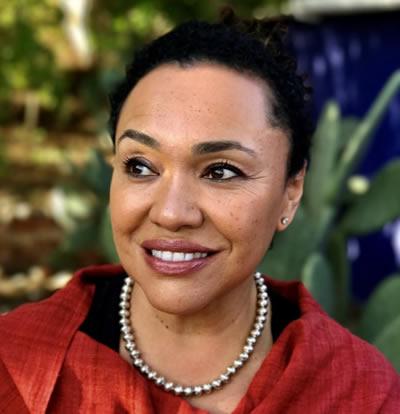 From the Chair:
I am honored and tremendously proud to serve as the 13th chair of the National Endowment for the Arts (NEA). I am grateful to President Biden for the confidence he has placed in me to lead the nation's Arts Endowment.
As NEA chair, I am excited to build on the Arts Endowment's strong work to serve all communities through the power of the arts with dedication to inclusivity, collaboration, and with the recognition that art, culture, and creativity are core to us reaching our nation's full potential. The National Council on the Arts (NCA) and the NEA staff bring deep dedication and talent to the arts and I look forward to continuing on this joint mission with them.
My commitment to the arts began at home. My father, who retired from the U.S. Postal Service, and my mother, who worked for Los Angeles Unified School District, looked to the arts to teach my brother and me about the richness of our cultures. They wanted us to be proud of our origins and curious about the histories, struggles, and aspirations of other people, aware of our similarities, our differences, and our shared humanity.
I have brought those same values to the work I have done throughout my career, most recently as a professor in the Herberger Institute for Design and the Arts (HIDA) at Arizona State University, an advisor to foundations, and an NCA member since 2012. The work of the NEA and the need for arts and creativity are more important now than ever. In addition to serving as an economic engine, arts and creativity are core to what it takes to heal our nation, our communities, and ourselves.
As NEA chair, I look forward to advancing the work of the Arts Endowment as a grantmaker, convener, and connector so that together we can help all Americans live more healthy, meaningful, and creative lives.