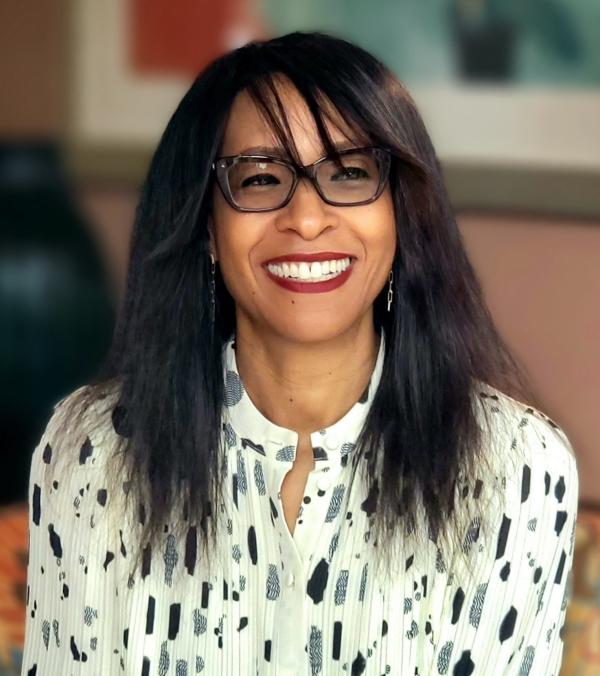 Download High Resolution Photo
As the chief strategy, programs, and engagement officer for the National Endowment for the Arts, Ayanna Hudson is responsible for providing strategic leadership and working collaboratively with the NEA chair in the planning, execution, and oversight of grantmaking, programs, and initiatives in alignment with priorities of the Office of the Chair, the agency's Strategic Plan, and the agency's overarching vision for equity, diversity, and inclusion. 
Hudson has dedicated her career to increasing access to the arts for all people and removing barriers to arts participation for historically marginalized communities. She assumes this new position with over two decades of experience in providing visionary leadership, strategic direction, and measurable impact. Most recently, she served as the NEA's acting deputy chair for programs and partnerships, where she was responsible for overseeing the agency's grantmaking and initiatives and was part of the team that shaped and implemented the NEA's ARP funding program, which encouraged applications from organizations that serve populations that are underserved and organizations that were applying to the NEA for the first time. As acting deputy chair, she also co-led the development of the NEA's first-ever Equity Action Plan.
Hudson previously served as the NEA's Arts Education director, where she developed a vision and action-oriented plan for engaging every student in an excellent arts education and developed a comprehensive grantmaking strategy, introducing the agency's first-ever funding opportunity for systemic change through grants to support collective impact projects. Prior to joining the NEA, Hudson was the first director of arts education for the Los Angeles County Arts Commission, where she spearheaded a new vision and multi-pronged strategy for arts education for all students in the nation's largest educational system, and garnered national attention for the unprecedented scope, scale, and impact. She also previously held leadership positions with the Fulton County Arts Council.
Hudson received a BA in psychology from Spelman College and an EdM in education from Harvard University Graduate School of Education.