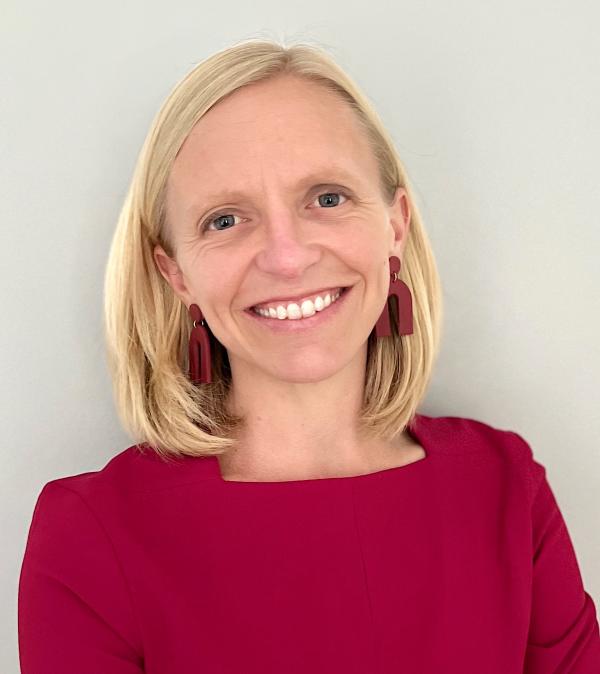 Download High Resolution Photo
As senior advisor to the chair for partnerships, expansion, and innovation for the National Endowment for the Arts, Jen Hughes is responsible for supporting the chair's strategic vision by advancing partnerships with federal agencies and philanthropy to extend the mission and reach of the NEA. In this position, she will assist the chair in the development and implementation of key programmatic priorities that elevate the role of arts, culture, and design in advancing the well-being of communities and individuals.
Since 2011, Hughes has held multiple positions at the NEA, most recently serving as the director of design and creative placemaking. As director, she led the evolution of the agency's Our Town grant program and launched the Creative Placemaking Technical Assistance Program to offer more expansive support for grantees in executing NEA-funded projects. In addition, she has helped to broaden the offerings of the Mayors' Institute on City Design and Citizens' Institute on Rural Design, two key leadership initiatives at the NEA. She's held prior agency positions as community solutions specialist and design specialist, playing a significant role in forging partnerships across federal and local government, and in helping to shape the agency's design investments.
Trained as an urban planner, Hughes previously worked for the District of Columbia government and is passionate about the role of arts and design in furthering community-led goals. She received a bachelor of science degree in management from the Wharton School at the University of Pennsylvania and a master's degree in city planning from University of California, Berkeley.