National Endowment for the Arts Statement on the Death of NEA Jazz Master Bobby Hutcherson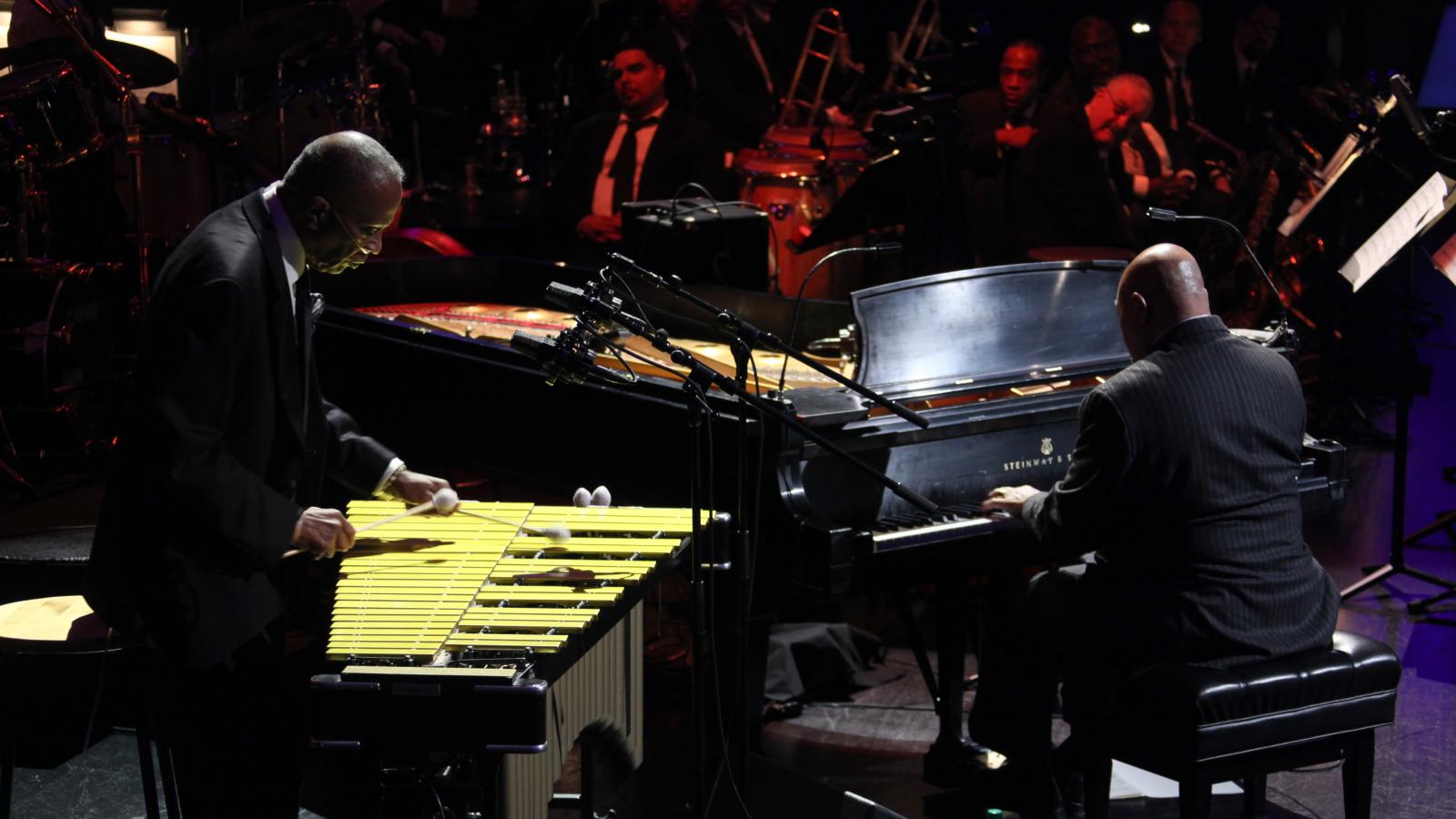 It is with great sadness that the National Endowment for the Arts acknowledges the passing of Bobby Hutcherson, recipient of a 2010 NEA Jazz Masters award, the nation's highest honor in jazz. Bobby Hutcherson's sound and innovative style on the vibraphone helped revitalize the instrument in the 1960s, adding an adventurous new voice to the free jazz and post bop eras. We join the jazz community in mourning his death while celebrating his life and many contributions to jazz.
Hutcherson's interest in becoming a professional musician was sparked as a child after hearing vibraphonist Milt Jackson playing on a recording of the Thelonious Monk song "Bemsha Swing." Jackson's playing impressed him so much that he began working with his father (a brick mason) to save up money for a vibraphone. Soon, Hutcherson played at local Los Angeles school dances in his friend Herbie Lewis's group. In 1960, Hutcherson joined an ensemble co-led by Al Grey and Billy Mitchell. A year later, the group performed at New York's legendary Birdland club and the vibraphonist made his first live appearance opposite bassist Charles Mingus. Hutcherson soon relocated to New York City and signed with the Blue Note label, where, according to his own account, he made 45 records as a bandleader and appeared on more than 250 records as a sideman -- working with jazz luminaries such as Dizzy Gillespie, Herbie Hancock, Jackie McLean, and McCoy Tyner, among others. His work on Eric Dolphy's recording Out to Lunch is considered one of his most masterful sideman performances, providing a vibrant texture to the piano-less quintet. In 1965, Blue Note released his astounding debut record as a bandleader, Dialogue. In 1967, he returned to California and co-lead a quintet with saxophonist Harold Land for several years. Hutcherson is a founding member of the SFJAZZ Collective, an all-star octet that debuted in 2004.
In an NEA Jazz Moment audio piece, Hutcherson discussed how he connects with audiences: "I like them to be part of the music. Especially on ballads. I'll play a note and let it hang out there and leave some space. Because it took me a while to learn that the space is just as important as the note. And during that space, it gives the audience a chance to say, 'You know, if I was playing right now, I'd play this note. I wonder what note he's going to play.' BAM... you know, there it is right there."
For more information on Bobby Hutcherson, including a bio, interview, Jazz Moments, and a video tribute, visit arts.gov.
# # #
Contact
NEA Public Affairs
202-682-5570