Bobby Hutcherson
Vibraphonist, Marimba Player, Composer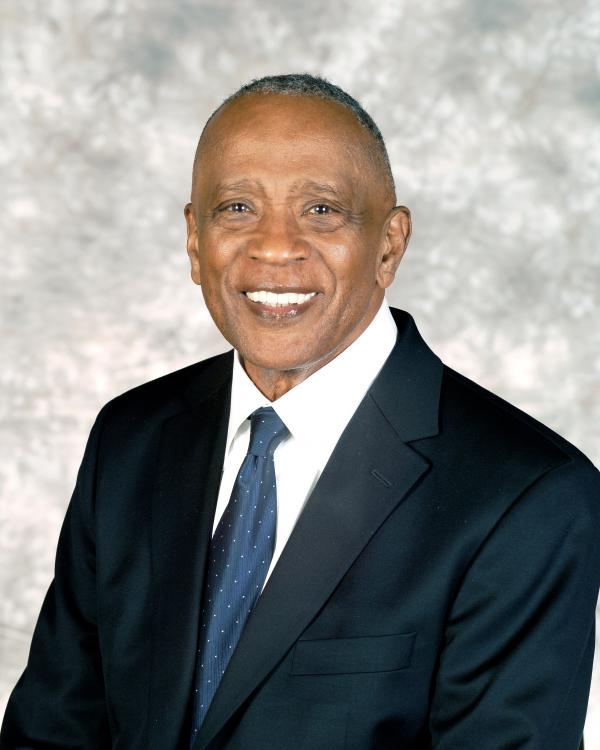 Bio
"I'm honored to be chosen by the NEA to receive the Jazz Master Fellowship Award and join the illustrious alumni who have received this award."
Bobby Hutcherson's sound and innovative style on the vibraphone helped revitalize the instrument in the 1960s, adding an adventurous new voice to the free jazz and post bop eras.
As a child, Hutcherson studied piano with his aunt, but his interest in becoming a professional musician was sparked after hearing vibraphonist Milt Jackson playing on a recording of the Thelonious Monk song "Bemsha Swing." Jackson's playing impressed him so much that he began working with his father (a brick mason) to save up money for a vibraphone. Studies under renowned vibraphonist Dave Pike followed, and soon Hutcherson played at local Los Angeles school dances in his friend Herbie Lewis' group.
In 1960, Hutcherson joined an ensemble co-led by Al Grey and Billy Mitchell. A year later, the group performed at New York's legendary Birdland club and the vibraphonist made his first live appearance opposite bassist Charles Mingus. Hutcherson soon relocated to New York City and signed with the Blue Note label. According to Hutcherson's own account, he made 45 records as a bandleader and appeared on more than 250 records as a sideman during his years with Blue Note -- working with jazz luminaries such as Dizzy Gillespie, Herbie Hancock, Jackie McLean, and McCoy Tyner, among others. His work on Eric Dolphy's recording Out to Lunch is considered one of his most masterful sideman performances, providing a vibrant texture to the piano-less quintet. In 1965, Blue Note released his astounding debut record as a bandleader, Dialogue. Hutcherson was accompanied on the album by some of the biggest names emerging in jazz at the time: drummer Joe Chambers, bassist Richard Davis, pianist Andrew Hill, trumpeter Freddie Hubbard, and saxophonist Sam Rivers.
In 1967, he returned to California and co-lead a quintet with saxophonist Harold Land for several years. Hutcherson eventually settled in Montara, a small coastal town south of San Francisco, and became a founding member of the SFJAZZ Collective, an all-star octet that debuted in 2004. In 2008, Hutcherson was the recipient of a lifetime achievement award from the Sedona Jazz on the Rocks festival in Arizona.
In addition to his own recordings and tours, Hutcherson also appeared on other artists' records, including Tyner's Manhattan Moods (1993) and Hammond B-3 organist Joey DeFrancesco's Organic Vibes (2006). 
Selected Discography
Eric Dolphy, Out to Lunch, Blue Note, 1964
Dialogue, Blue Note, 1965
Solo/Quartet, Contemporary/OJC, 1981-82
Skyline, Verve, 1998
For Sentimental Reasons, Kind of Blue, 2006
Interview by Molly Murphy for the NEA
August 13, 2009
Edited by Don Ball
FIRST PERFORMANCE
NEA: How about if we begin by you telling me about the first time you ever heard Milt Jackson.
Bobby Hutcherson: I was 12 years old, and I was walking down the street in Pasadena, and it was summertime and school was out. I walked past a record store, and the guy that had the record store was playing The Giants of Jazz with Thelonious Monk, Miles Davis, Milt Jackson, Percy Heath, and Kenny Clarke. They were playing this tune called "Bemsha Swing." The door was open—he had it so that people as they came past could hear the music. And I walked past and I got a few steps, and then I said, "Wow, this music is going right as I'm walking."
So I went in and got the record, took it home, and wore it out. And I told my friend, Herbie Lewis, who played bass at school, had a trio, I told him that I was going to buy a vibraphone. And he said, "Good, because if you buy a vibraphone, you can play in our group." And I said, "Oh great." He said, "You can make money and meet girls," and I said, "Oh, even better, that's good."
My daddy was a brick mason. I worked with him for the summer, and saved up my money, and my mom took me to this music store in Los Angeles, and we bought a vibraphone, brought it to the house. I didn't know a thing about it, but just set it up and there it was.
Herbie Lewis came over and saw the instrument and said, "Okay, we have a concert in two weeks." I said, "What do you mean, we have a concert in two weeks? I don't know anything about the instrument." And he said, "Well, I'll take a felt pen and write the numbers down on the bars, so you'll know what bar to hit next." I said, "How many tunes are we gonna play," and he said, "Well, maybe two, maybe three." The numbers on the bars go like from one to close to 400. I'd practice every day, and all of a sudden, the kids, when they heard about the concert, they all wanted to see that I could play. And my mom and dad came. I was supposed to be this whiz who could play the vibraphone in two weeks. When we got ready to go on stage, the stage manager of the place told me, "Okay, you kids, get out play. Oh, and Bobby, by the way, I saw a bunch of black stuff all over your bars, so I took a wet towel and I wiped it off."
I said, "You didn't." He said, "Yes, I did. Now get on out there and have a great time." So my heart started beating like mad and the curtain opened, and I think I remembered the first note. And from then on, everything was chaos and all the kids at school were laughing. But my mom was sitting there very proud and so I said, "Okay, I'll keep going after this," even though I was totally embarrassed.
That was a rough one. I had to decide if I was going to keep on playing it, right then at that point.
Well, you know, it was my mom. It was the look on my mother's face, which said, "Even though all your friends are laughing at you, I still love you and you can do nothing wrong. No matter what notes you hit, I still love you." And that was the power that kept me going.
NEA: So you had played some piano before that, is that right?
Bobby Hutcherson: There was a piano in the house as I was growing up. I used to tinker with the piano, either that or listen to the radio and listen to a lot of music on the radio.
I had an older sister and she recorded an album with Gerald Wilson's 17-piece band at the new Capital Records building in Hollywood. And then after that, she met Eric Dolphy, who was playing in the band, and she was Eric Dolphy's girlfriend. So I knew Eric Dolphy before I was playing as my sister's boyfriend. Then my sister went on and started dating Billy Mitchell who was in the Count Basie Orchestra. He and Al Grey eventually left Count Basie to form a smaller group, and that was the group that I went to New York with and opened up at Birdland and Apollo Theater and other wonderful places.
EAST COAST WEST COAST
NEA: Did you take your first trip to New York with that band?
Bobby Hutcherson: Yeah, yeah.
NEA: Can you tell me about your impressions of East Coast jazz?
Bobby Hutcherson: To me, there wasn't much difference because the people I was playing with on the West Coast had gone on to New York and had made a hell of an impression. I mean, Mingus was from the West Coast. Ornette Coleman was from the West Coast.  An awful lot of wonderful musicians that a lot of people will think of as East Coast musicians really came from the West Coast. A lot of people, when they think of West Coast musicians, they're thinking about Shorty Rogers and those types of musicians.
It was wonderful musicians who were going back to the East Coast and then coming back out to the West Coast. It all depended who you hung out with, who you wound up playing with.
Of course, specifically, like for me, being black, it was an ethnic-type thing. The ethnic West Coast musician played a harder swinging type of music. I mean, we just say the music that would come out of the Baptist Church, compared to a white church, you know what I'm saying? There's a big difference, so it was the same situation of the music. I mean, Dexter Gordon was from the West Coast and was a big influence on John Coltrane.
NEA: When you went to New York, did you drive out or did you fly?
Bobby Hutcherson: We drove across in Doug Watkins' black Peugeot car, the car he was killed in. We drove all the way. We started out eating steak dinners and then the car broke down in Albuquerque, New Mexico, and we had to pay for getting all that together, and by the time we got to New York City, we were eating potato chips and we didn't have enough money to get through the Lincoln Tunnel.
LEARNING THE ROPES AT BIRDLAND
NEA: Can you tell me about the first gig? Was it at Birdland?
Bobby Hutcherson: Yeah, it was at Birdland, and I was bringing my instrument the back way on 52nd Street. Birdland was on Broadway at 52nd. Not quite on 52nd Street, but there was a way through the back on 52nd Street, and I was coming in and setting out my instrument. And I had heard about Pee Wee Marquette, and as I was setting my instrument up, Pee Wee happened to come through the door and nobody was there, maybe just some people bringing in alcohol and things like that. Pee Wee walked up and he had a big long cigar in his mouth and he walked up to me and he said, "Who you? "And I said, "Well, I'm Bobby Hutcherson and I'm playing with Al Grey and Billy Mitchell, and we'll be playing here opposite Art Blakey and the Jazz Messengers for two weeks." And he said, "Well, we don't need you here." And so he blew a big puff of smoke in my face, he said, "Take and pack your instrument up and get on out of here. We don't need you." He said, "We got Lionel Hampton and Milt Jackson, and we don't need you."
Even though I was young, I was bigger than him. You know, Pee Wee was a midget.  So I just kept right on setting my instrument up. Pee Wee, if he didn't like you, he was known to mess up your name. A lot of people used to come in the club just to hear how he would really tear your name apart when he would introduce you if he didn't like you. For the first week, he made the announcement of the group. He said, "Ladies and gentlemen, from the jazz corner of the world, Birdland, 52nd Street and Broadway, the Al Grey, Billy Mitchell sextet, with Al Grey, Billy Mitchell," and when he got to my name, he said, "and Bubba Hutchkins on vibes." And I said, 'Oh lord. '"
Right to the right of me was Tommy Flanagan, and he used to sit there every night and die laughing whenever he heard Pee Wee Marquette say my name. There was this hotel across the street called the Alvin Hotel, and I was there in Al Grey's room getting paid. There was a knock at the door, and Al told me to answer the door. And I opened the door and it was Pee Wee Marquette, and he had this big cigar in his mouth and he blew a bunch of smoke in my face, and he said, "Hey, Papa, you got something for me? " And I knew he was waiting for some money, so I said, "Are you kidding? Not the way you've been introducing my name." Al Grey said, "Give him $5."
Well, in 1960, $5 was a lot of money. I said, "I ain't giving him $5." He said, "Give him $5. You'll see the difference." So I hand him $5, and Pee Wee said, "Thank you, Papa," and slams the door and walks off.
Well, because I gave him the $5, the next week Pee Wee introduces the group "from Birdland, 52nd Street and Broadway, Al Grey, Billy Mitchell and Bobby Hutcherson on vibes." Al Grey turned to me and said, "See what $5 does? Now everybody knows what your name is." So that was my introduction to New York City. And from then on, we went to the Apollo Theater, which was quite an experience too.
FIRST RECORDINGS
NEA: And from then on, your name spread fast, because you began to record so prolifically.
Bobby Hutcherson: Well, not really. The thing what happened was I was traveling a lot with Al Grey and Billy Mitchell and we were on the road all the time. After we left the Apollo Theater, we went through the Southern Lounge, opposite Red Fox, for a month. But a lot of the clubs we played after that was what was called the "chitlin' circuit." And so because of doing this circuit, I never really got a chance to meet a lot of the jazz musicians in New York City. So Al Grey and Billy Mitchell's group broke up and I really didn't know that many musicians. I started driving a taxicab in New York City. And as I was driving the taxicab, my old friend, Herbie Lewis, came in town, working with the Jazztet. And Grachan Moncur was playing trombone. And so I ran into Herbie and Herbie said, "Come by my house. I'm having jam sessions and you get a chance to meet Grachan." As I was driving the taxi, I used to keep my vibes in the trunk. I came over Herbie's house and I started playing, and Grachan said, "Man, you know, I got a gig coming up with Jackie McLean. Let me call Jackie McLean and have him come over to the jam session."
I had never met Jackie. So Jackie came to the jam session, and he really liked what I was doing, because I was playing four mallets. He had never seen the vibes accompany the horns, playing four mallets, like a piano. And so Jackie said, "I got this job at the Club Coronet coming up, and I just met this young drummer in Boston. His name is Tony Williams and I'd like to have us go into the Coronet for a two-week engagement." Eddie Khan was on bass, and Jackie and myself, and so we went into the Club Coronet for two weeks and Jackie called Alfred Lion and said, "Alfred, you got to come down and hear my new group." So Alfred came to the club and said, "Oh, I want to record this. This is great." And what happened was we went over to Rudy Van Gelder's to record the album, and after the first take, Alfred Lion walked up to me, and he said, "Bobby, how would you like to sign a contract with me? "
And I said, "Wow, I'm in the right place at the right time. Of course, I would love to." And so that's how it started. At the same time, while I was working with Jackie at the Coronet, my sister's old boyfriend, Eric Dolphy, came down to hear the group. Eric said, "Wow, I didn't know you were playing music again." He said, "I want you to be on some records with me." That's when all the famous records with Eric Dolphy came out, like the Out to Lunch album.
NEA: What was it like in that partnership with Dolphy? Was it a natural musical partnership?
Bobby Hutcherson: Oh yeah, I mean because what was wonderful was being close with Eric. Eric was doing a lot of things with John Coltrane, and so I got a chance to meet John Coltrane because he would come over to Eric's house and listen to this crazy band of young kids. He would just get a kick out of what was going on. I got to see Eric's routine, how he just was living music 24 hours. I'd go over to his loft and he'd have his mattress on the floor and he'd be asleep and his horn would still be in his mouth. His routine was unbelievable. So I got to see that—it really showed me that this was something that was going to get stronger and stronger.
NEA: And you threw yourself into a circle of people who were using such a modern conception of jazz.
Bobby Hutcherson: Well, you know, what happened was as I started recording for Jackie and Eric, Alfred Lion saw that and he said, "Well, Bobby, I can see that you can do a lot of different type things." Duke Pearson [who was helping do A&R at Blue Note Records] came to me and said, "Okay, Bobby, I want you to meet Andrew Hill and do some music with him. Meet him and see what you think." Andrew was playing and was just great. Duke Pearson said, "I want you to meet Grant Green." He said, "I think I want to do this album with you and Grant Green." And so he said, "Now go up to this nightclub up in Harlem." I walked in the club and there was magic. There was a feeling going on in the club as soon as I walked in.
There was Grant, draped over the guitar, playing, and I immediately called Duke Pearson back the next day and told him, "I'd love to do a recording with him." And he said, "Well, I want him and Joe Henderson on this." And then that was the Idle Moments album. That became quite an album.
And so then things were really going great. I was doing a lot of playing with a lot of people. I was meeting all the musicians I wanted to meet. I was working at Slugs, which was a really famous club. That was the club where Lee Morgan was. A lot going on, and I was in the midst of doing an album with Andrew Hill, and at the rehearsal I turned to Joe Chambers and said, "Let's buy some marijuana and smoke it after rehearsal in Central Park." And so Joe said, "Yeah, that sounds like a good idea." So I said,"I know there's a house around the corner where I can buy a couple jays, you know." And in those days, it was ten years in prison for one jay [marijuana joint] in New York City, ten years. So anyway, I went around the corner and I saw Joe was pacing up and down and right in front of the house. He was walking back and forth. Anyway, I got this grass. I didn't know the police had been watching this house. And we got to the corner and the police jumped out of this car and put us in handcuffs and took us down to the worst place you ever want to be—it's called the Tombs in New York City. And we got busted on a Saturday and it wasn't until Monday we could come up into court to be released. And Joe had enough money in his pocket when he got busted to be able to bail [himself] out, but I didn't. And so I was working at the Slugs with Hank Mobley and everybody heard that I, the young kid, had got busted and I was in the Tombs. And so they passed the hat around and they bailed me out. And so that night, I came walking into Slugs and the place went crazy.
In those days you had to have a cabaret card in order to work. And I also had my taxi driver's license. And so they took both of those away from me. At that point, I didn't have anything to back me up to be able to live. I was scared to death of what'd happen, but I had a lawyer. Anyway, I wound up moving back out to California and I ran into Harold Land and he said, "Listen, I'm working at this club with Buster Williams." He said, "You can work here five nights a week for a year, year and a half."
And so I started working with Harold. And so all of a sudden, I had been there for a while, and then I get a call from Duke and Alfred Lion: "When are you going to come back and record again? The cabaret card has been abolished. You don't have to have it any more." I said, "Harold, let's go back to New York and record an album." That music started my friendship and music with Harold Land, and that turned out really wonderful. What a wonderful musician Harold Land was. We all miss him.
THE CHALLENGES OF THE VIBES
NEA: Can you talk a little bit about your instrument? What challenges does it pose?
Bobby Hutcherson: Well, it's a very cumbersome instrument. Very hard to take around. I think that's one of the first reasons why you see very few musicians playing the instrument.
Just to show you, one time I remember I didn't have cases for my instrument and I used to travel a lot on the Greyhound from New York to like Detroit. One time, I got on the Greyhound with my instrument in cardboard boxes. I didn't realize I was putting it on the bus going to Miami. And so when I got to Detroit I opened up the luggage department, and there was no vibraphone. Well, they put out a call for all over the the country and they found the vibraphone in Miami.
I used to have this dolly, where I would put the cases on this dolly and I'm living in the Bronx. And I would take it down this hill and go down all these steps and I would take and put the instrument on the subway, and the conductor on the subway would be looking down the cars and seeing me trying to get these cases in. And he said, "Come on, kid, get those vibes in there," and I said, "Wait, I'll have it just a second." I'd try to get the vibes in, and the people would be traveling, saying, "Oh, come on, man." I did that a couple of times, but that was pretty hard.
One time I remember, I was getting out of a taxi and it was wintertime and in New York City. First, I had to come through the storm door where the mailboxes are, and then go through the next door to be in the building. And by the time I got one case through the storm door, this homeless guy had grabbed a case and was muscling it, trying to run down the street with it. He didn't know what he had. And I yelled at him, I said, "Hey!" He said, "Who, me? "I said, "Yeah, you, bring that back here!" And he brings it and he said, "Jesus, I was just protecting it." I said, "You were protecting, you were watching it for me? " He said, "Yeah." I said, "Man, you don't even know what that is." He said, "What's in there? " I said, "A vibraphone, and I don't think you wouldn't even know what that is."
NEA: I've always thought that the sound on a vibraphone is unlike any other acoustic instrument. It's got such depth and it's almost other worldly.
Bobby Hutcherson: Well, what's fun about the instrument is you can see the note being attacked, whereas on a horn you don't really get to see the fingers move that much to the note. But on a vibraphone, you see the mallet come up and you see it being attacked. You know if you take this mallet and hit that note, you're going to hear a note. So that's part of the fun of the instrument.
NEA: How did you develop your technique using four mallets? What inspired you to do that?
Bobby Hutcherson: Practice every day and driving everybody here nuts. I'd tell my mom, "Rosemary, I'm going to practice!"
I used to practice in the garage, but they made me practice in the house. They said, "We don't want you practicing in the garage," because during the wintertime I would have these heaters back there, and Rosemary would say, "These heaters aren't good for you. I want you to practice here in the house." I would always wait until I know she's going to go to the gym, and then I'll be here by myself and I'll practice. You have to do these scales and things, every day, just to keep your chops up. It gets monotonous, you know. I'll tell you right now, and it's been like this all my life, the hardest thing for me is the C scale. Sometimes the simplest things are the hardest things to do—isn't that how life is? The rules of life are very simple, but it's just not easy. So same thing with the instrument.
NEA: I just don't understand how you control four mallets.
Bobby Hutcherson: [More difficult] than playing four mallets is the peripheral vision of seeing, being able to look here and see this over here, and not miss it. This is one of the things that was so unbelievable about Lionel Hampton. If you look at some of those old movies, little short movies that he did, when he was playing with like Benny Goodman and stuff, he never looked at the instrument. He always looked straight in the camera and laughed.
NEA: Do you look at your instrument?
Bobby Hutcherson: Yeah, I look. I look at the bars. But Lionel Hampton, he was looking straight into the camera and laughing and having a ball laughing as he's playing. He's all over the instrument. Wow. I saw him one time at a football game. He did that with the drums. He was the only entertainment at halftime, and he kept throwing the sticks up in the air, and as they were coming down, he would never look to catch them. He was something.
THE SIXTIES
NEA: Back in those early days, as you were establishing your reputation, did you feel like you were living in the shadow of Lionel Hampton and of Milt Jackson?
Bobby Hutcherson: No, because in those days, there were a lot of things going on. There was a lot of revolution going on, a lot of black revolution going on. There was Malcolm X. There was Martin Luther King, and there were riots and things going on. There was so much to tell the story about in those days. I used to get on the bus and I'd be going down to midtown Manhattan and on the way, I'd get off the bus at 125th Street and Lennox and go listen to Malcolm X for an hour—as long as I could, however I could—time that I could dedicate just to being enraptured. There'd be thousands of people standing there, too. He's speaking so elegant. And then, okay, I got to go, get back on the subway and go downtown.
Martin Luther King was always talking about the struggles that were going on down South, with marching and stuff. And so there was this situation going on with all the different styles of music, the story on what was living in the United States, and what this music is saying.
I used to play in this one group where we would bring whistles and sirens and we'd play the song and we'd start barking like dogs and the crowd just loved it. Because it was like they felt, like "Okay, now we're down in Mississippi right now and the band's playing it." One time I was playing with this band, I was playing with John Handy and I got so carried away, I got down on my knees and I was barking like this dog, and he was blowing this whistle and the siren. I was barking and I bit his pants, and I tore his pants right on the cuff. And John's playing and he said, "Bobby, let go of my pants."
WITH MILT JACKSON
NEA: What was your relationship like with Milt Jackson?
Bobby Hutcherson: At first, he was really good friends with Billy Mitchell, who I went to New York with. And when I first got to New York, Billy took me over to his house because Milt used to cook and play pool. So we went over to Milt's house and Milt played Billy a game of pool and then Milt was cooking lunch. And so we all sat down and had lunch. I was scared to death to talk to him, and Milt would hardly talk to me because I was this young teenager and I would always hug him.
But as time started going, next thing I knew, "Hey, Hutch. Come on, let's play." One time, we were doing a thing together on a boat and we were going to play together in the bow of the boat and a storm came up. They forgot to lock the wheels on the vibraphone. So there's two vibraphones there and the place was just filled. Hank Jones is playing piano, and everybody's got a camera. So the storm gets worse and Milt turns to me and he said, "Hey, Hutch. What you want to play? " I said, "How about 'Just Friends? '" He said, "That's a good one, Hutch. Let's play 'Just Friends.'" So we hit the first note and just as we hit the first note, the boat hit a wave and when it did, both vibraphones rolled away, and everybody started laughing. And Milt, who was very fast at things, Milt turned to me and said, "Don't worry, Hutch. They're going to roll back on the wave, when the wave hits." He said, "So just stand here. They're going to come back." And sure enough, here come the two vibraphones getting ready to roll back, and Milt yells at me, he said, "Get ready. Get ready. Here they come!" And so I said "Okay." And as it came past, it came past too fast for me, and Milt yells out "Strike one." And the people just were dying laughing. It was so funny.
It took me a little while to get close to him, to where we could talk like that, how you would talk to me. With Milt, if he would sort of cuss a little bit as he would say my name, I knew that meant that he really loved me.
SF JAZZ
NEA: Tell me about founding the San Francisco Jazz Collective.
Bobby Hutcherson: Randall Cline asked me to come and do something. And I wasn't really excited about it at first and he kept saying, "Can we have lunch and talk about this?"
One of my prerequisites for it was it's got to be nice people and not a hard schedule. And Randall said, "Don't worry your head, okay? It's going to be very nice people." In fact, it worked out to be a lot of my friends. I really got a chance to meet Joshua Redman, because I knew his dad.
And I thought I'll just do a year and see how it goes. Well, I wound up playing four years with them. Great musicians. Great writers. The reason why I finally left is I realized it was something for a younger man. The schedule of traveling got too hard for me. I like to sleep a little more. And I'm not as strong as I used to be—younger people can sleep less and do things.
It's a great organization. They're doing great things. My son is working for them, my youngest. They're presenting a lot of music to the people and letting people be able, without having to travel around the world, to hear a lot of musicians from around the world that they would've never have heard of.