Archie Shepp
Saxophonist, Composer, Educator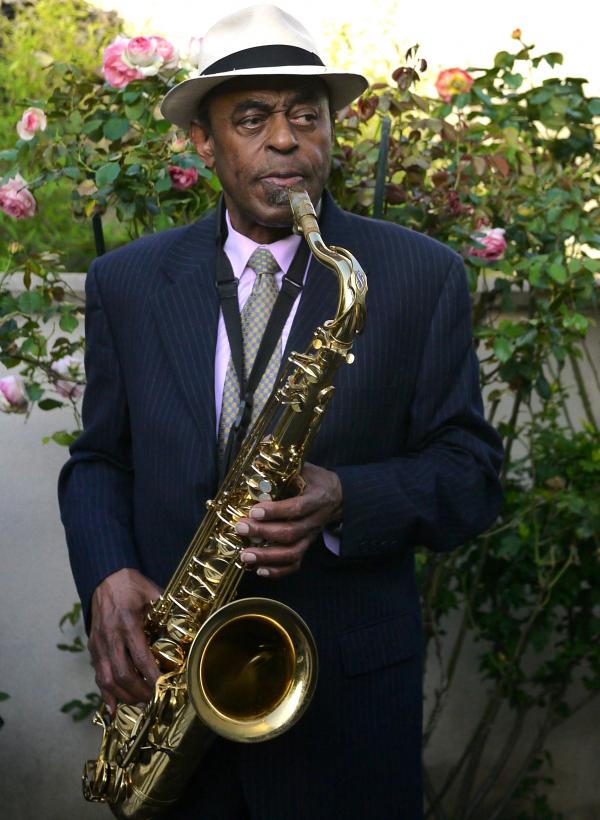 Bio
"I accept this award with profound humility; that my 'petite chanson' could make a slight breadth of a sound on a shimmering wave. My song is a paean, which seeks to recreate the mournful utterance of the first man or woman enslaved. I am the 'motherless child' who wails the blues while others smile."
Archie Shepp is a jazz saxophonist best known for his Afrocentric music of the late 1960s, a unique style of free-form avant-garde jazz blended with African rhythms, and for his collaborations with John Coltrane, Horace Parlan, Cecil Taylor, and the New York Contemporary Five ensemble. His long career as an educator has focused on ethnomusicology, looking at the history of African-American music from its origins in Africa to today.
Shepp was born in Florida but grew up in Philadelphia, Pennsylvania, studying piano, clarinet, and alto saxophone before switching to the tenor. He studied drama at Goddard College from 1955 to 1959, but chose music as his main profession. Shepp's first recording under his own name Archie Shepp - Bill Dixon Quartet was released in 1962. Four for Trane, an album featuring four John Coltrane compositions (and one of his own) followed in 1964, taking Coltrane's compositions into a more avant-garde direction that Coltrane himself would follow. Shepp's bands in the mid-1960s featured musicians including Roswell Rudd, Bobby Hutcherson, Beaver Harris, and Grachan Moncur III. In 1965, Shepp was a sideman on John Coltrane's Ascension recording and was featured—along with John Coltrane—on New Thing at Newport, a live album with two sets from the 1965 Newport Jazz Festival. At this time, Shepp began looking to African cultural and music traditions for inspiration, as shown on such recordings as The Magic of Ju-Ju (1967), a recording featuring an African percussion ensemble. Before the end of the decade, he added teaching to his activities, first at the University at Buffalo, New York, and in 1971 at the University of Massachusetts, where he spent the next 30 years as a professor in the Afro-American Studies department.
Shepp's musical explorations included spoken word and poetry components to his albums; occasionally stepping forth as a vocalist; and ballads, blues, rhythm and blues, spirituals, and tributes to other jazz musicians such as Charlie Parker and Sidney Bechet. His 1972 albums show distinct political messages: Attica Blues was a response to the Attica Prison riots, while The Cry of My People addressed civil rights. Shepp began touring extensively in Europe and started a continuing tradition of recording with European musicians, while at the same time pursuing his musical interest in African music, such as his concert with the Moroccan group Dar Gnawa in Paris in 2003.
In 2004, Shepp co-founded the French record label ArchieBall to release his albums. The 2013 release by the label, I Hear the Sound by the Archie Shepp Attica Blues Orchestra, was nominated for a Grammy Award. The artist is featured in the 1981 documentary film Imagine the Sound, produced by Ron Mann, and in Archie Shepp: je suis jazz c'est ma vie, a 2007 documentary by Frank Cassenti.
Selected Discography
Fire Music, Impulse!, 1965
The Way Ahead, Impulse!, 1968-69
Archie Shepp & Horace Parlan, Goin' Home, Steeplechase, 1977
Live in New York, Verve, 2000
I Hear the Sound, ArchieBall, 2012-13