Eddie Palmieri
Pianist, Bandleader, Arranger, Composer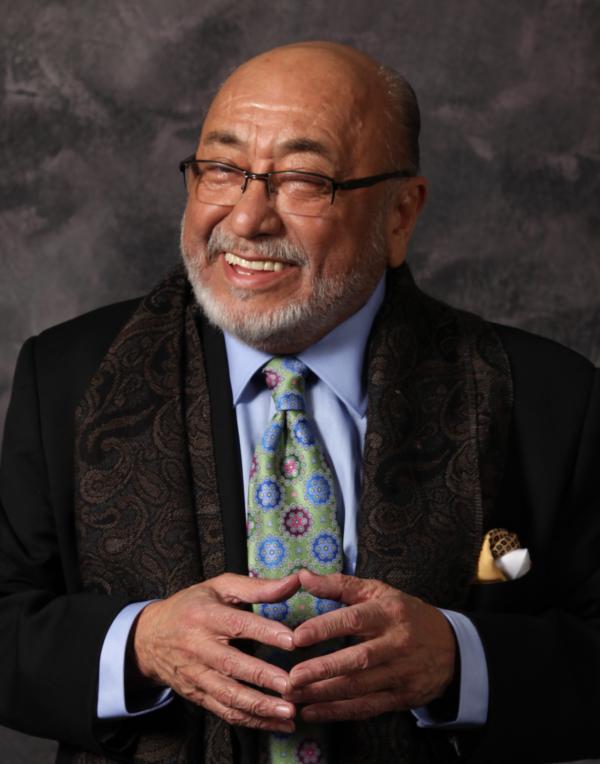 Bio
Known as one of the finest Latin jazz pianists of the past 50 years, Eddie Palmieri is also known as a bandleader of both salsa and Latin jazz orchestras. His playing skillfully fuses the rhythm of his Puerto Rican heritage with the melody and complexity of his jazz influences: his older brother Charlie, Thelonious Monk, Herbie Hancock, and McCoy Tyner.
Palmieri's parents emigrated from Ponce, Puerto Rico to New York City in 1926, and he grew up in Spanish Harlem, which was also known as "El Barrio" due to its large Latino community. Palmieri learned to play the piano at an early age, and at 13, he joined his uncle's orchestra, playing timbales. 
Palmieri's professional career as a pianist took off in the early 1950s when he played with various bands: Eddie Forrester's Orchestra, Johnny Segui's band, and the popular Tito Rodriguez Orchestra. In 1961, Palmieri formed his own band, La Perfecta, which featured an unconventional front line of trombones rather than the trumpets customary in Latin orchestras. This created an innovative sound that mixed American jazz into the Latin performances, surprising critics and fans alike. Palmieri disbanded La Perfecta in 1968 due to financial difficulties, though he would return to the band's music in the 2000s.
Palmieri perfected his arranging skills in the 1970s, releasing several impressive recordings that reflected his unorthodox approach to music, such as the groundbreaking 1970 rlease Harlem River Drive, which merged musical categories into a freeform sound that encompassed elements of salsa, funk, soul, and jazz. In 1975, Palmieri won the first-ever Grammy Award for Best Latin Recording for his album The Sun of Latin Music (he has won nine Grammys altogether to date, including two for his influential recording with Tito Puente, Obra Maestra/Masterpiece).
In 1988, the Smithsonian Institution's National Museum of American History in Washington, DC, recorded two of Palmieri's performances for its archives. Because of Palmieri's proclivity for creating and performing in funk Latin style, Little Louie Vega invited him to record on Nuyorican Soul (1997), a release that became very popular in the house and underground music scenes.
In addition to the Grammy Awards, Palmieri has received numerous other honors, including the Eubie Blake Award (1991); the Award for Most Exciting Latin Performance, presented by the BBC in London (2002); Yale University's Chubb Fellowship for Palmieri's work building communities through music (2002); the Harlem Renaissance Award (2005); the Jay McShann Lifetime Achievement Award (2008); along with Palmieri's induction into the Oklahoma Jazz Hall of Fame. A year later, the Library of Congress added Palmieri's composition "Azucar Pa' Ti" to the National Recording Registry.
In 2012, Palmieri showed no signs of slowing down, creating his first original score for the documentary Doin' It in the Park, which explores the cultural influence of playground basketball on sports and music.  
Selected Discography:
And his Conjunto La Perfecta, Alegre, 1962
Eddie Pamieri and Cal Tjader, Bamboleate, Fania, 1967
The Sun of Latin Music, Varese, 1973
La Perfecta II, Concord Records, 2002
Listen Here!, Concord Records, 2005