Ray Brown
Bassist, Educator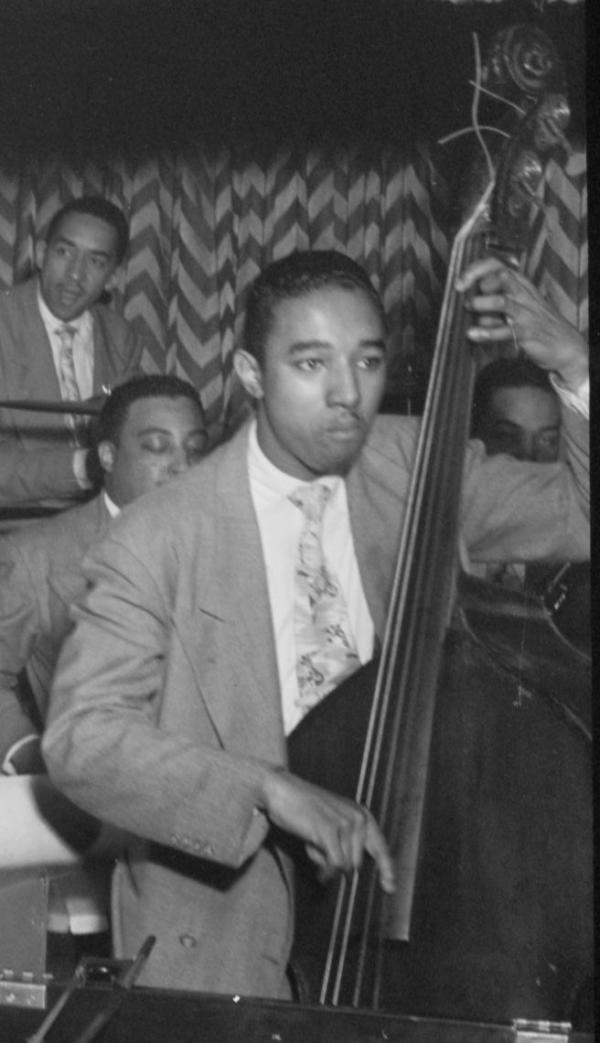 Bio
Ray Brown's dexterity and rich sound on the bass made him one of the most popular and prolific musicians in jazz for more than 50 years. The Penguin Guide to Jazz on CD notes that Brown is the most cited musician in the first edition of the guide, both for his own small ensemble work and as a sideman, testifying to his productivity.
Brown started on piano at age eight and began playing the bass at 17, performing his first professional job at a Pittsburgh club in 1943. His first significant tour was with bandleader Snookum Russell in 1944; he moved to New York the following year. By 1946 he was working in Dizzy Gillespie's band, and in 1948 he formed a trio with Hank Jones and Charlie Smith. In 1948, he married Ella Fitzgerald and became musical director on her solo and Jazz at the Philharmonic tours until their breakup in 1952. In 1951, he began a stint with the Oscar Peterson Trio that lasted until 1966. It was in Peterson's group that Brown's prowess on the bass began getting attention, anchoring the trio's sound in both the pianoguitar and piano-drums configurations.
In the mid-1960s, Brown co-led a quintet with vibraphonist Milt Jackson, with whom he had worked in the 1940s as part of Dizzy Gillespie's rhythm section and later as a member of the Milt Jackson Quartet, the precursor to the Modern Jazz Quartet. In the late 1970s, Brown formed his first full-time trio, which was to become his favored touring and performance unit over the next couple of decades. He utilized a variety of up-and-coming musicians in his bands, including pianists Gene Harris, Monty Alexander, Benny Green, and Geoff Keezer and drummers Jeff Hamilton, Lewis Nash, Gregory Hutchinson, and Kariem Riggins.
Brown was also involved in jazz education, including authoring the Ray Brown Bass Book 1, an instructional volume. He served as mentor to numerous young musicians, including those who have passed through his groups and special guests he invited to play on a series of 1990s recordings for the Telarc label titled Some of My Best Friends are.... These have included pianists, saxophonists, trumpeters, and vocalists. Some of the great younger bassists, such as John Clayton and Christian McBride, count him as a major influence on their sound. In 2003, Brown was inducted into the DownBeat Jazz Hall of Fame.
Selected Discography
Oscar Peterson, The Ultimate Oscar Peterson, Verve, 1956-64
Much in Common, Verve, 1962-65
Summer Wind: Live at the Loa, Concord, 1988
Some of My Best Friends Are....The Sax Players, Telarc, 1995
Ray Brown with John Clayton and Christian McBride, Super Bass 2, Telarc, 2001