Milt Jackson
Vibist, Pianist, Bandleader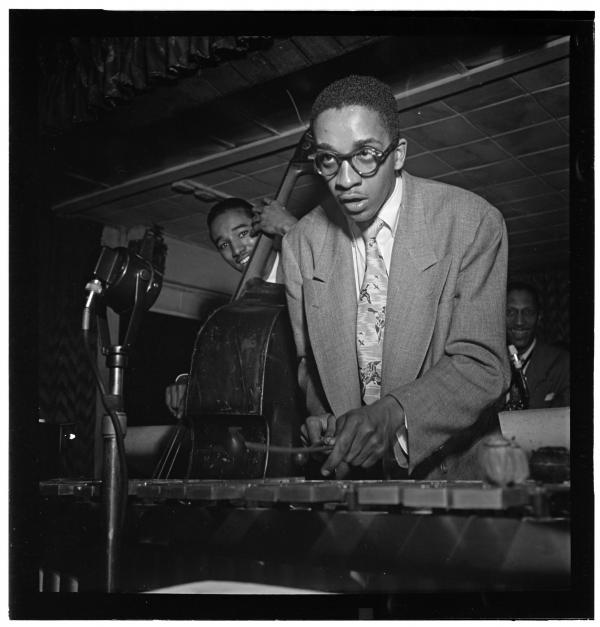 Bio
Characterized by a slower vibrato than his predecessors, Milt Jackson's ability to swing and to create vocal-like inflections made his an instantly recognizable sound on the vibes. Another jazz musician whose earliest experience was in the church, he sang gospel duets with his brother and played the guitar. At age 11, he began playing the piano, moving to the xylophone and the vibes in his early teens. After studying music at Michigan State University, his musical career actually began with a touring gospel ensemble in the early 1940s. Upon hearing him in Detroit, Dizzy Gillespie arranged for Jackson, known by the nickname "Bags," to come to New York in 1945 to join his band. After leaving Gillespie's pioneering bebop big band in 1948, he went on to play with Howard McGhee, Thelonious Monk, Tadd Dameron, and Charlie Parker, applying the bebop sound to the vibes.
He replaced Terry Gibbs in the Woody Herman band during 1949-50, returning to the Gillespie band from 1950-52. Thereafter he formed his own quartet, featuring John Lewis, Ray Brown, and Kenny Clarke. The Milt Jackson Quartet then became the Modern Jazz Quartet, with Percy Heath replacing Brown, and Connie Kay eventually replacing Clarke. The MJQ would become an enduring jazz institution for more than 40 years, with Jackson's blues-drenched solos being a crucial ingredient in their sound. When the MJQ wasn't touring, Jackson occasionally led bands featuring Jimmy Heath and Ray Brown and worked on recording sessions that included Cannonball Adderley and Ray Charles.
He left the MJQ in 1974, leading his own groups or playing with all-star aggregations until 1981, when the MJQ reunited for a concert in Japan. Following that concert, the quartet made annual tours from 1982 through the early 1990s. For most of the remainder of his career he worked with his own groups, which often included such musicians as Mickey Roker, Bob Cranshaw, and Mike LeDonne.
The winner of numerous jazz polls, Jackson's vibe-playing dominated the field for much of his career, leading to his induction into the Percussion Hall of Fame and DownBeat Jazz Hall of Fame, among other honors.
Selected Discography
Modern Jazz Quartet, MJQ, Original Jazz Classics, 1954-56
Plenty, Plenty Soul, Atlantic, 1957
Bags Meets Trane, Atlantic, 1959
Milt Jackson + Count Basie + The Big Band, Vol. 1 & 2, Original Jazz Classics, 1978
Sa Va Bella, Warner Brothers, 1996