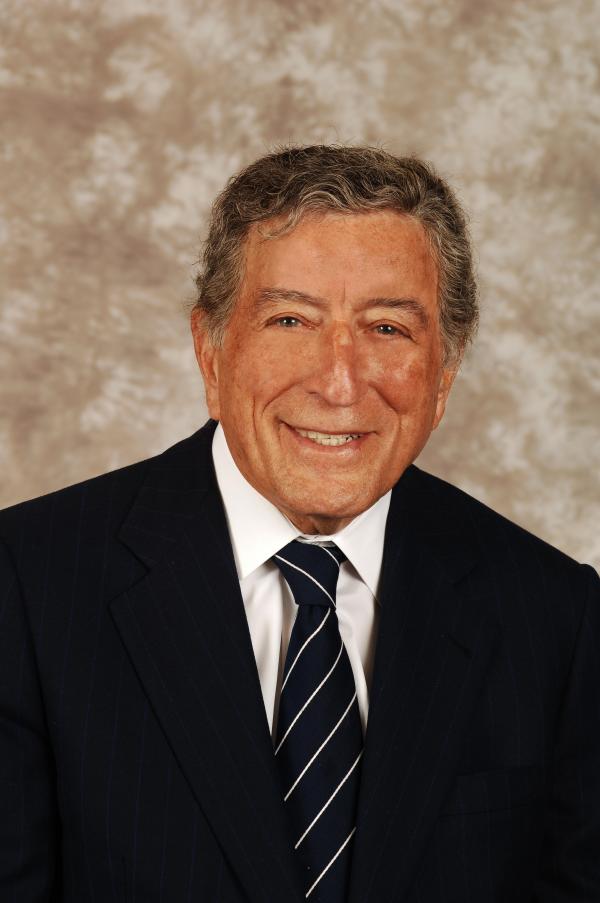 Bio
"Jazz is one of America's greatest contributions to world culture and it has been a love of mine for my entire life. One of my vocal teachers had advised me to 'listen to your favorite jazz musician and emulate their style' and that was great instruction. I greatly admire the pianist Art Tatum and how he always made each song performance dramatic and unexpected so I tried to incorporate that in my own approach to singing. I recall spending every night on 52nd Street in New York City in the jazz clubs and seeing all the great artists perform…Erroll Garner, Lester Young, Count Basie, Billie Holiday.  Jazz has brought me such deep pleasure in my lifetime that I am truly honored to be named an NEA Jazz Master and dedicate this award to the extraordinary jazz masters that I have been fortunate to know and perform with over the years."
Called "the best singer in the business" by Frank Sinatra, Tony Bennett was born as Anthony Dominick Benedetto in 1926 in the Astoria section of Queens, New York. By age 10, he had attracted such notice that he was tapped to sing at the opening ceremony for the Triborough Bridge. He attended the High School of Industrial Arts, worked as a singing waiter, and then performed with military bands during his Army service in World War II. After the war, he continued his vocal studies formally at the American Theatre Wing school and informally in the 52nd Street jazz clubs. His break came in 1949, when Bob Hope saw him working in a Greenwich Village club with Pearl Bailey, invited him to join his show at the Paramount, and changed his stage name to Tony Bennett.
Bennett's recording career began in 1950, when he signed with the Columbia label, with the number one hit "Because of You," followed by his cover of Hank Williams' "Cold, Cold Heart." With a string of hits to his credit, Bennett was able to exert greater artistic influence over his recordings, allowing him to express his interest in jazz, notably The Beat of My Heart, on which he was accompanied primarily with jazz percussionists, and his work with Count Basie, In Person with Count Basie and His Orchestra.
In 1962, Bennett recorded "I Left My Heart in San Francisco," the song that would become his signature, and for which he won Grammy Awards for Record of the Year and Best Solo Male Vocal Performance. Over the next years, while putting out singles and albums that were consistently among the most popular in the country, he continued to infuse his singing with the spontaneity of jazz and to record and tour with bands composed almost exclusively of jazz musicians.
In the 1970s, Bennett formed his own record company and made albums including two duet recording with pianist Bill Evans. His 1992 release, Perfectly Frank, a tribute to Frank Sinatra, and 1993 Steppin' Out, a tribute to Fred Astaire, went gold and won him backto- back Grammy Awards. Bennett received Grammy's highest award, Album of the Year, in 1994 for his live recording, MTV Unplugged, and was honored with the academy's Lifetime Achievement Award in 2001. Also in 2001, he founded the Frank Sinatra School of the Arts (named for his friend) in Queens, a public school dedicated to teaching the performing arts.
Selected Discography
The Beat of My Heart, Columbia, 1957
In Person with Count Basie and His Orchestra, Columbia, 1958
The Tony Bennett Bill Evans Album, Columbia, 1975
On Holiday: A Tribute to Billie Holiday, Columbia, 1996
Playin' with my Friends: Bennett Sings the Blues, Columbia, 2001