Wayne Shorter
Saxophonist, Composer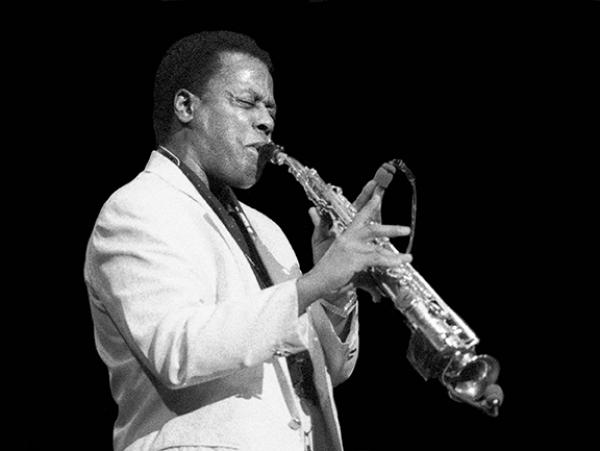 Bio
Equally renowned for his compositions as for his saxophone playing, Shorter contributed many songs to the jazz canon while participating in some of the major changes in jazz music for more than 50 years. He received 12 Grammy Awards for his recordings and, in 2015, was recognized with a lifetime achievement honor from the Recording Academy.
Shorter's musical pursuits started on the clarinet, at age 16, evolving to the tenor saxophone soon thereafter. Shorter majored in music education at New York University from 1956-58, working for a short while with Horace Silver in 1956. After serving in the Army, he joined Maynard Ferguson's band for a couple of months in 1959, followed by one of his most fruitful jobs: playing with Art Blakey's Jazz Messengers. He remained in the Messengers until 1964, establishing himself as both composer and saxophonist, and began making his own records, first for Vee Jay, then for the Blue Note label. His three releases for Blue Note in 1964, Night Dreamer, Juju, and Speak No Evil, are considered the quintessential Blue Note sound: sophisticated structures and rhythms, strong melodies, and exceptional playing.
He left Blakey in 1964 to assume another productive affiliation with the Miles Davis Quintet, where he remained until 1970. While with Davis, he further solidified his position as one of the most intriguing composers of his time, contributing tunes such as "Nefertiti," "Fall," "ESP," "Paraphernalia," and "Sanctuary." He also developed his sound, a mixture of technique and emotion, able to find the appropriate mood in his playing to fit the song. During the latter stages of his Davis tenure, he took up the soprano saxophone, which thereafter often became his principal horn. In 1971 he and pianist Joe Zawinul, who also had been part of Davis' recording sessions in the late-1960s to early-1970s, formed one of the pioneering jazz fusion bands, Weather Report. The band stayed together for 15 years through several different permutations, engaging electronics and numerous ethnic influences and furthering Shorter's reputation as a composer. The band scored a major hit, "Birdland," in 1977 on their bestselling record, Heavy Weather.
After the breakup of Weather Report, Shorter made occasional recordings and tours, continuing to write intriguing music based on the influences from other musical cultures. His work was a major influence on the generations of musicians who have entered the scene since the 1970s. In 2001, he began touring and releasing recordings with a new quartet comprising Danilo Pérez on piano, John Patitucci on bass, and Brian Blade on drums. In 2016, Shorter was named a Guggenheim Fellow, and he was a 2018 Kennedy Center Honoree.
Shorter, who originally studied as a visual artist, pursued the visual arts as well as music throughout his life. In 2018, at age 85, he released his final album, Emanon, which included his own science fiction comic, written with Monica Sly and illustrated by Randy DuBurke.
In 2021, Shorter composed an opera called Iphigenia, with a libretto by esperanza spalding and set designs from architect Frank Gehry, which premiered at the John F. Kennedy Center for the Performing Arts to rave reviews.
Selected Discography
Speak No Evil, Blue Note, 1964
Miles Davis, Miles Smiles, Columbia, 1966
Weather Report, Live in Tokyo, Columbia, 1972
Herbie Hancock/Wayne Shorter, 1+1, Verve, 1997
Emanon, Blue Note, 2016