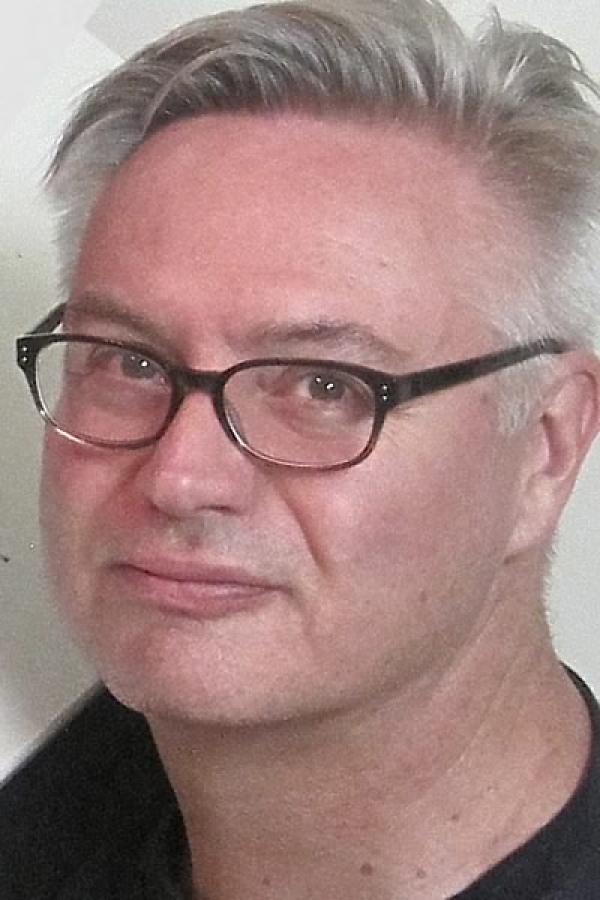 Bio
Ned Balbo's most recent book is 3 Nights of the Perseids, selected for the 2018 Richard Wilbur Award. His previous books are The Trials of Edgar Poe and Other Poems (Donald Justice Prize and the Poets' Prize), Lives of the Sleepers (Ernest Sandeen Prize), Galileo's Banquet (Towson University Prize), and Upcycling Paumanok. His poetry, prose, and translations appear in Antioch Review, Birmingham Poetry Review, Creative Nonfiction, The Dark Horse, Literary Matters, Notre Dame Review, Scoundrel Time, Shenandoah, and elsewhere. He is the recipient of three Maryland Arts Council poetry grants, the Robert Frost Foundation Poetry Award, and the John Guyon Literary Nonfiction Prize, as well as fellowships from the Sewanee Writers' Conference and the Virginia Center for the Creative Arts. He holds degrees from Vassar, Johns Hopkins, and the Iowa Writers' Workshop and was recently a visiting faculty member in Iowa State University's MFA program in creative writing and environment.
My return to translation, an activity I'd pursued haphazardly in college, began with a few uncertain drafts and many flawed missteps before I'd written and published enough for my work to merit consideration for an NEA grant. Running across Denise Folliot's translation of Paul Valéry's essay "The Prince and La Jeune Parque" in an old copy of The Art of Poetry was a lucky moment of discovery: I'd found a poem substantial enough to present a challenge at exactly the time that my versions of shorter poems—by Rilke, Trakl, Baudelaire, Valéry and others—had taught me the risks of translating too freely. Receiving NEA support for this project was an essential affirmation.
It's difficult for any translator to capture the nuances of the original. The strictures I imposed on my own project—the use of heroic couplets to suggest Valéry's rhymed hexameters—required flexibility and stubbornness: the flexibility to experiment with syntax, rhymes and slant rhymes, the stubbornness to ensure I strayed from the author's content as little as possible. What began as a version of roughly 200 lines grew to encompass the poem's full 512-line length, and along the way, The Hopkins Review published a long segment.
Not all readers of the original would accept the compromises I've made. Most translations have a "shelf life" that corresponds to the natural evolution of language—subtle changes which accumulate through decades. Nor do aesthetic expectations remain static. For these reasons, I believed it was time for a new English translation of La Jeune Parque—one that would help readers overcome the barriers of time, language, and taste to experience glimmers of the original.
I'm grateful to the National Endowment for the Arts for making this project possible at a time when support for the arts is truly needed.
"The Young Fate" by Paul Valéry
(1917)
[translated from the French]
 
Did Heaven create this wondrous form
to serve as dwelling for a snake?
—Pierre Corneille
Who's crying, if it isn't just the wind,
with diamonds far away? Who's near at hand
When I, too, feel that I'm about to cry?
Across my face this hand moves absently,
Adrift in dream, responsive to some purpose,
Or to trace a tear of human weakness…
The purest fate from all the rest will part
And bring its light to a divided heart.
The surf's dark murmur—not without reproach—
Retreats toward rocks, withdraws across the beach
A thwarted thing, a bitter drink swilled fast—
Rumor of grief, diminishments that last.
Bristling, alert, what is it that you'll do?
Cold hand…and what leaf-shiver touches you,
Islands of my bared breast? Tonight, I shine,
The night sky far, unknowable, yet mine—
Stars gleaming, I thirst for catastrophe.
Inevitable, almighty stars, I see
Your bright light through time's distance, alien
Yet pure, mysterious beyond conception;
Mortal tears fall at the grief you send, 
A regal light the weapon you command
Against us with your far, eternal glance.
Alone, my bed left empty—the immense
Cliff gnawed, eroded—shivering, I ask
What pain provokes this heartbreak, what cruel task
Or wrong did I commit or suffer from?...
Or was it from some claustrophobic dream
(The lamps' gold light snuffed by a velvet breath),
Grief followed, my head shielded beneath
Raised arms, my soul kept from the lightning's flash?
Yes, I'm the only sovereign of my flesh—
A shiver stilled its strange geography,
And in our shared bond, looking back at me,
I saw myself, blood-trapped, as both of us
Beheld our depths, a forest limitless.
Bit by a snake, I followed on its trail.
About Paul Valéry
The influence of Paul Valéry's La Jeune Parque across languages and cultures has distinguished it as one of the most important poems of the twentieth century. Its admirers include Rainer Maria Rilke, Paul Celan, Wallace Stevens, and T.S. Eliot, who viewed Paul Valéry as the representative poet of his era. Composed in rhymed alexandrines, La Jeune Parque depicts the shifting contemplations of a young woman over the course of a single night. J.D. McClatchy's reinvention of the young Fate in his collection Mercury Dressing (2009) is further testament to the continuing influence of La Jeune Parque on contemporary poetry.