Creative Forces: Community Network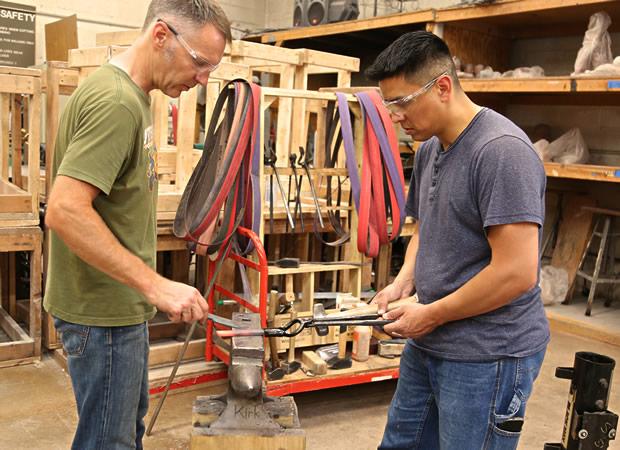 In addition to clinical programming, Creative Forces is committed to improving the lives of military and veteran families and caregivers through community-based arts engagement programming.
CREATIVE FORCES COMMUNITY ENGAGEMENT GRANTS
The Creative Forces Community Engagement Grant program is part of the National Endowment for the Arts' Creative Forces initiative and managed in partnership with Mid-America Arts Alliance (M-AAA). This grant program aims to improve the health, well-being, and quality of life for military and veteran populations exposed to trauma, as well as their families and caregivers through grants to support emerging and established non-clinical arts engagement projects. Matching grants of $10,000 to $50,000 are available to eligible organizations for emerging and established activities are currently taking place throughout the country. Visit Mid-America Arts Alliance's website for more information. Read the press release about the inaugural grant recipients.
PREVIOUS CREATIVE FORCES COMMUNITY ENGAGEMENT ACTIVITIES
Since 2017, Creative Forces has invested in community-based arts engagement activities in order to advance our understanding of their benefits and impacts for military and veteran populations who have been exposed to trauma.
In 2017-2018 state arts agencies worked with local partners to host summits to bring together the military and arts communities in the areas near Creative Forces clinical sites. Summits took place in Alaska, California, Colorado, Florida, National Capital Region, North Carolina, Texas, Virginia, and Washington state. These summits provided opportunities for networking, identified the needs of the local military community, and generated ideas for community arts engagement to address those needs.
In response to the lessons learned, relationships forged, and needs identified at the summits, the NEA funded Community Connections projects around the Creative Forces sites. These community programs involved a range of arts activities—including visual and performing arts and creative writing workshops —available through single events, drop-in programs, or ongoing programs led by artists in residence, teaching artists, or creative arts therapists. Program evaluation efforts examined the impacts of these activities and results are available in the National Resource Center, as well as more information for those looking to develop their own arts and military programming.