NEA Chairman Rocco Landesman's Statement on the Death of NEA National Heritage Fellow and Fiddler Joe Thompson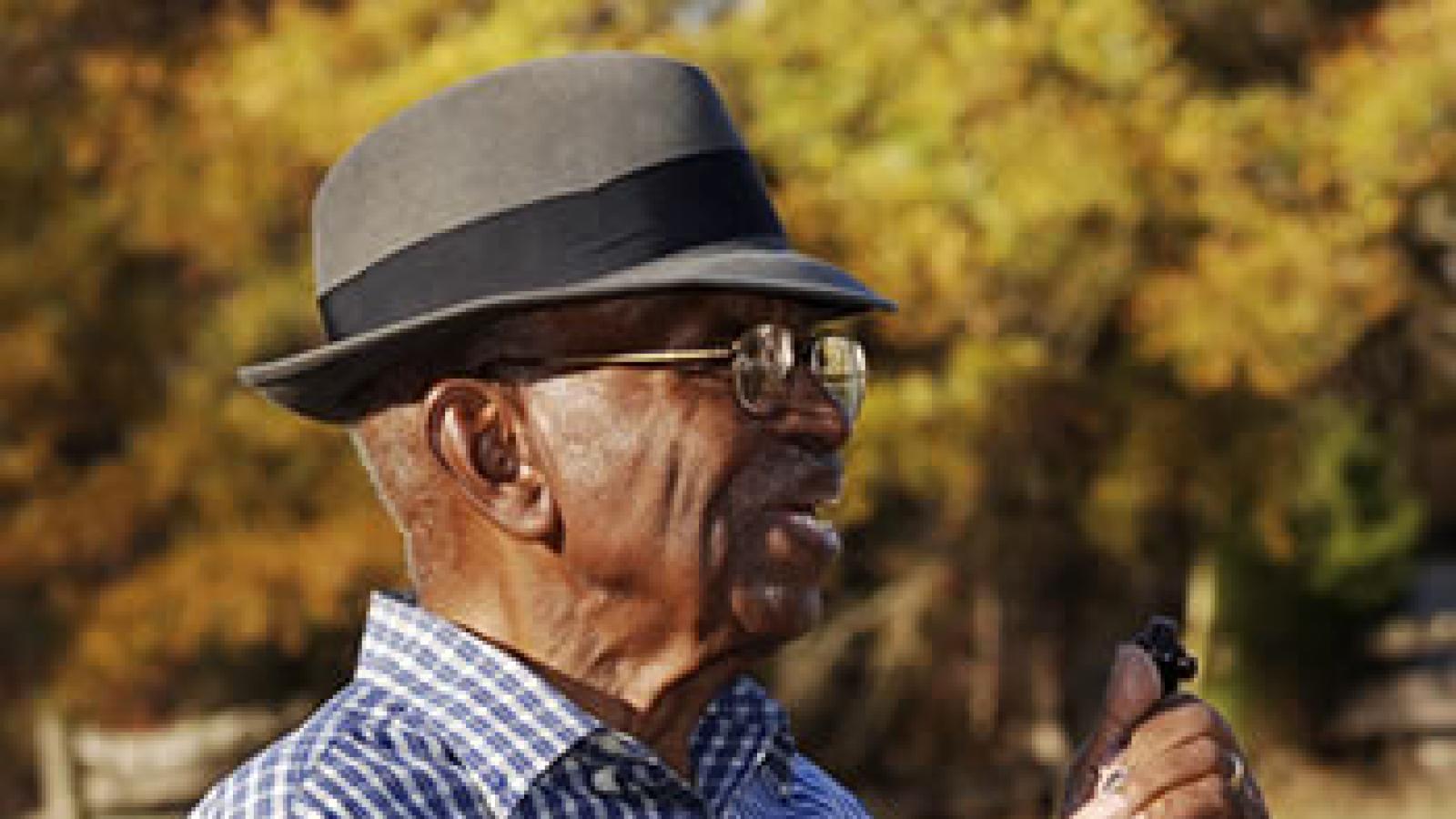 "On behalf of the National Endowment for the Arts, it is with great sadness that I acknowledge the passing of 2007 NEA National Heritage Fellow Joe Thompson. Joe played fiddle music in his home community in the Piedmont region of North Carolina for more than 80 years. Most of the tunes that Joe, his brother, Nate, and their cousin, Odell learned have today become standards for Southern fiddlers and banjo players. Joe and Odell performed at Carnegie Hall, as well as at the Festival of American Fiddle Tunes, the National Folk Festival, and the International Music Festival in Brisbane, Australia. In 1999, Rounder Records released Joe Thompson: Family Tradition focusing exclusively on his unique musical repertoire. Joe was also a mentor to the Carolina Chocolate Drops, a traditional and innovative  roots ensemble that has gone on to considerable musical success. Rhiannon Giddens, a founding member of the group noted on their web site that 'playing with Joe Thompson was a privilege and an honor and we were thrilled to be spreading his music to different audiences out there in the world.' Joe Thompson will be deeply missed as well as celebrated for his life and contributions to traditional music."
Rhiannon Giddens of the Carolina Chocolat Drops on the influence of Joe Thomspon.
Contact
NEA Public Affairs
202-682-5570