National Endowment for the Arts Statement on the Death of NEA Jazz Master Frank Wess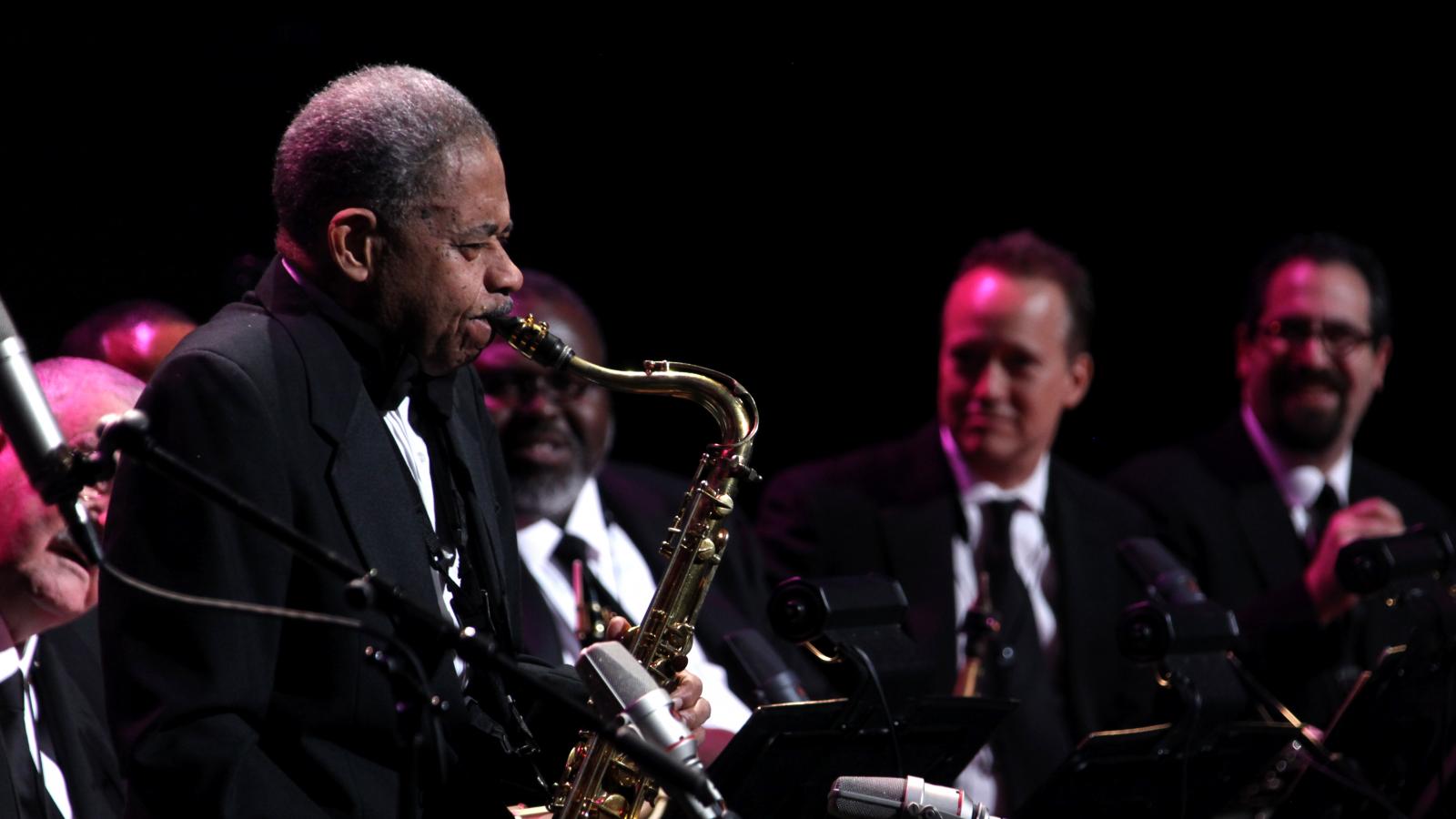 It is with great sadness that the National Endowment for the Arts acknowledges the passing of 2007 NEA Jazz Master Frank Wess. Wess is revered for his smoothly swinging tenor saxophone player in the Lester Young tradition, as an expert alto saxophonist, and as one of the most influential, instantly recognizable flutists in jazz history.
Wess joined Count Basie's big band in 1953, helping it to evolve during its so-called "New Testament" phase and remaining with it until 1964. Over the course of his career, Wess played in countless settings including with Clark Terry's big band, the New York Quartet with Roland Hanna, Dameronia (1981-85), and Toshiko Akiyoshi's Jazz Orchestra, as well as a staff musician for ABC Television, and in Broadway pit bands for shows such as Golden Boy (starring Sammy Davis), Irene (with Debbie Reynolds), and Sugar Babies (with Mickey Rooney). For ten years, he played first-chair tenor saxophonist in the Carnegie Hall Jazz Band. He also led his own big bands on world tours, and played in the Dizzy Gillespie Alumni Big Band.
In a 2007 interview with the National Endowment for the Arts, Wess described jazz as "like a language and actually, it's folk music. That's what it is, really, when you get right down to it---it's one of the many forms of black folk music. So, you can't be understood if you're trying to speak English using Russian vowel pronunciation, or trying to speak French using English vowel pronunciations. I mean, nobody's going to know what you're talking about. Well, it's the same thing playing jazz. You try to use some other language playing jazz and not playing rhythm, you know, you wasting your time. You should think about driving a cab."
The NEA joins the jazz community in mourning this loss while remembering Wess's inspired solos which helped to keep big band jazz fresh and vital.
# # #
Contact
NEA Public Affairs
202-682-5570