Statement on the Death of NEA Jazz Master Clark Terry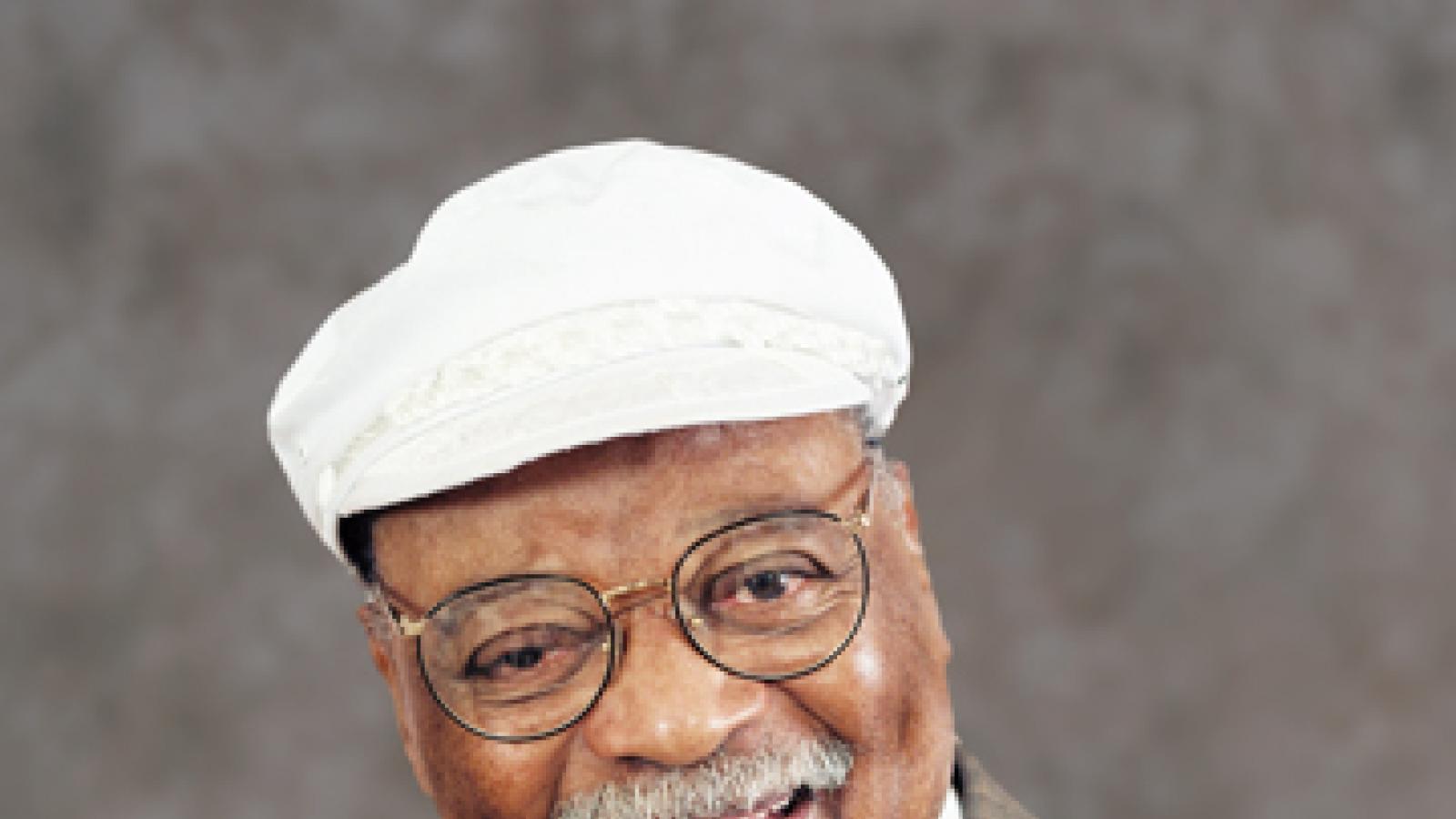 It is with great sadness that the National Endowment for the Arts acknowledges the passing of trumpeter, flugelhornist, vocalist, and educator Clark Terry, recipient of a 1991 NEA Jazz Masters fellowship, the nation's highest honor in jazz.
The consummate musician, Terry was able to add a distinctive element to whatever band or jam session of which he was a part, which included two of the greatest big bands in jazz: Count Basie's and Duke Ellington's. In addition, his use of the flugelhorn influenced Art Farmer and Miles Davis, among others. As a member of the Tonight Show orchestra – one of the first African-American musicians employed in a television house band – he came to prominence through his popular "Mumbles" persona, his unique way of mumbling a scat vocal solo. As a jazz educator he was one of the earliest active practitioners to take time off from the road to enter the classroom, conducting clinics and jazz camps, as well as mentoring numerous individual students throughout his career. This work culminated in his own music school at Teikyo Westmar University in Le Mars, Iowa. Terry is the subject of the 2014 documentary Keep on Keepin' on about his work mentoring blind piano prodigy, Justin Kauflin. More information about Clark Terry's life and career can be found at arts.gov/honor/jazz.
We join the jazz community in mourning Terry's death while celebrating his life and many contributions to jazz. 
Contact
NEA Public Affairs
202-682-5570