Statement on the Death of NEA National Heritage Fellow Joaquin Flores Lujan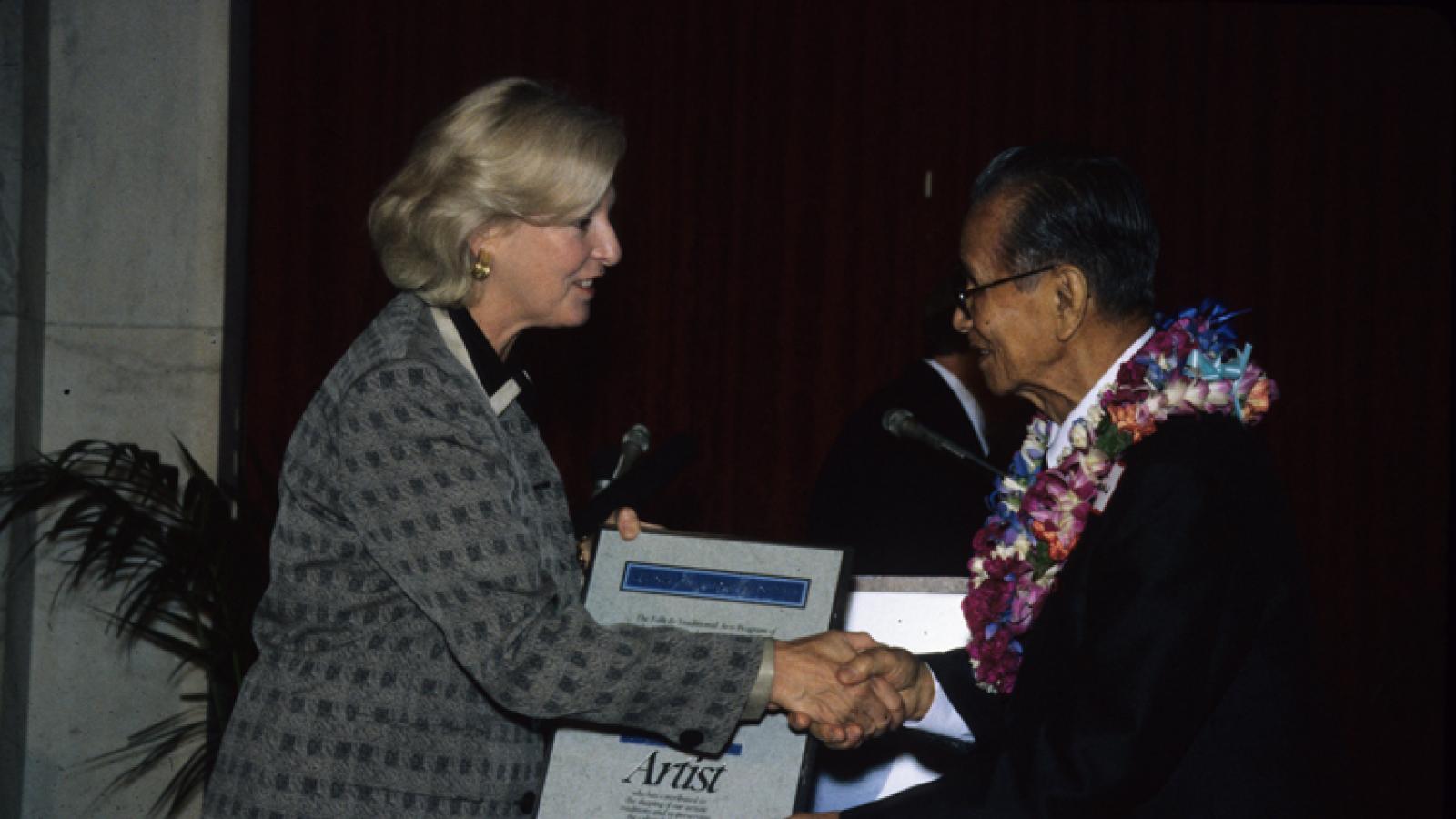 It is with great sadness that the National Endowment for the Arts acknowledges the passing of 1996 National Heritage Fellow Joaquin Flores Lujan, a blacksmith who helped to preserve Guam's blacksmithing past, an aspect of the island's Chamorro culture that combines Spanish colonial and local influences.
Joaquin "Jack" Flores Lujan was born March 20, 1920, in Guam. He was the only child to learn the art of blacksmithing from his father, who in turn had learned the skills from his uncle. He mastered the graceful lines and fine finishes of the short Guamanian machete with inlaid buffalo horn or imported Philippine hardwood handles; the preferred angle and bevel of the fosino (hoe); and the practical applications of the other tools. As late as the World War II era, blacksmithing played an essential role in Guam. But the time-consuming work of learning the craft and the diminishing economic incentive to produce hand-forged tools discouraged others from taking it up as a profession.
Lujan himself took up work as a welder before World War II and as a U.S. immigration officer after the war. When he retired, he again took up blacksmithing and set out to let others know of the beauty he found in this aspect of Guam's heritage. He demonstrated in schools and at festivals and other public events. In 1985, Lujan took on three apprentices, all members of the Guam Fire Department who were used to heat and hard work and who had developed a passion for Lujan's art after seeing him at a demonstration. He exhibited and demonstrated his work in Australia, Taiwan, and the mainland United States.
Visit the NEA's website for more information on Joaquin Flores Lujan.
# # #
Contact
NEA Public Affairs
202-682-5570