NEA Announces 23 Fellowships to Support Literary Translation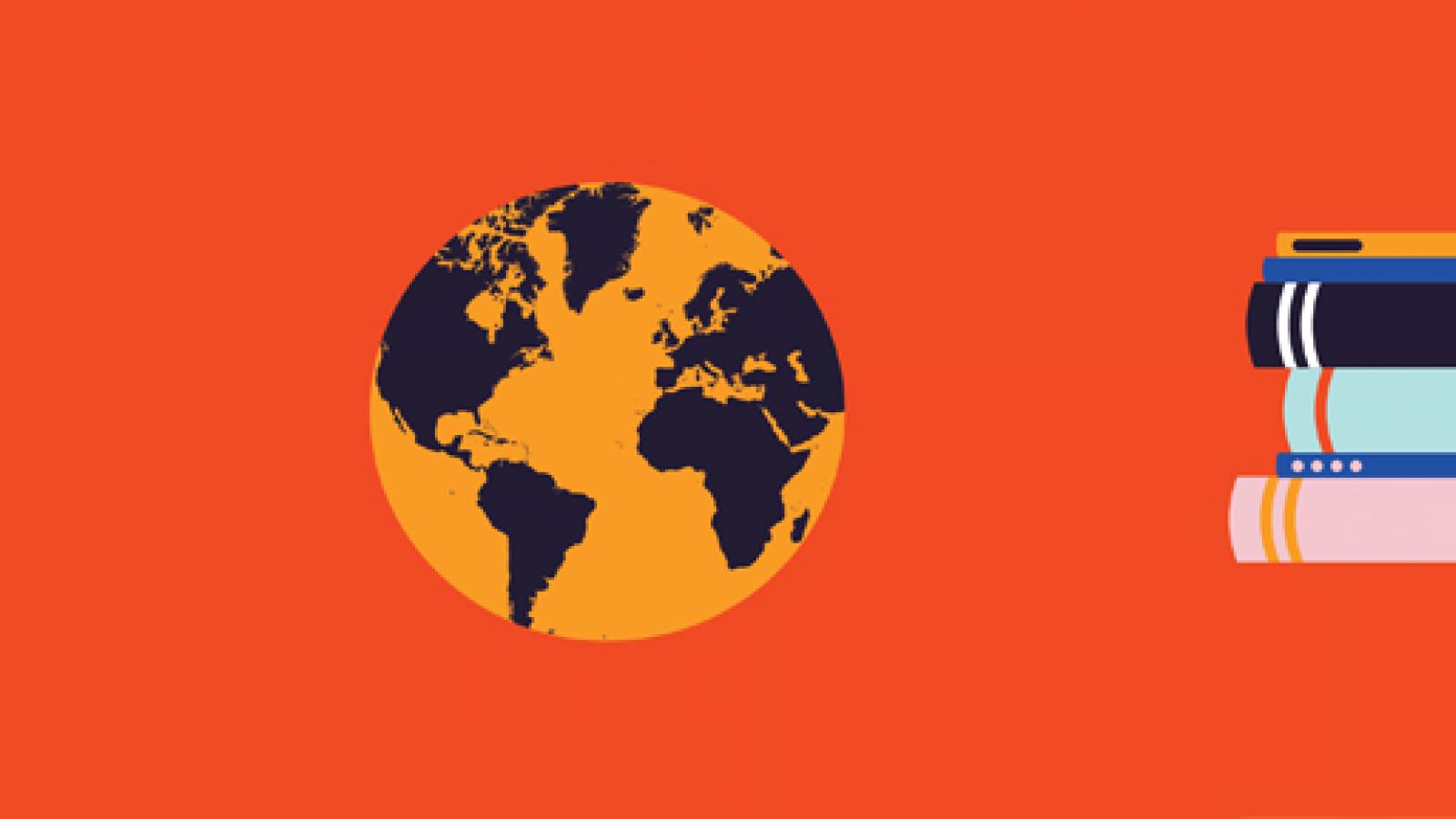 Washington, DC—A German science fiction novel, a 12th-century Arabic folk epic, and a Czech author's autobiographical account of her battle with breast cancer are just three of the works of international literature that will be translated into English with the support of NEA Literature Translation Fellowships. The National Endowment for the Arts is recommending $325,000 in grants to 23 translators to support the new translation of fiction, creative nonfiction, and poetry from 13 different languages into English. Click here for the list of recipients.
"Translating a work of literature takes not only deep knowledge of another language, but also skill, artistry, and dedication," said NEA Chairman Jane Chu. "I am proud of the NEA's long commitment to supporting literary translation. This art form plays an important role in providing Americans with a truly unique insight into other cultures as well as access to some of our world's greatest writers."
Since 1981, the NEA has awarded 433 fellowships to 383 translators, with translations representing 67 languages and 81 countries. This year's projects include books from four countries that haven't been represented among the NEA's fellowships to date: Azerbaijan, Cameroon, Morocco, and São Tomé, a small island off the west coast of Africa. The review criteria for these projects consisted not only of the translators' skill, but also the importance of a particular work of international literature to English-speaking audiences, including those authors and languages that are often underrepresented.
Projects recommended for support include:
A grant of $25,000 to Russell S. Valentino to support the translation from the Bosnian-Croatian-Serbian of the 1,000-page novel Kin by Miljenko Jergović. Published in 2013, Kin is Jergović's fourth work to be translated into English and explores the fate of his own family across approximately a century of Central European and Balkan history. It is comprised of novellas, documents, and narrative sketches and fragments.
A grant of $12,500 to Robert S. Rudder to support the translation from the Spanish of the novel Three and a Dream by Spain's Ana María Matute. Matute is the winner of the prestigious Cervantes Award, the Spanish-speaking world's highest literary honor. Told from the perspective of three children, Three and a Dream is a collection of three tales, all with similar themes of alienation, loss of innocence, and the devastation from Spain's Civil War. This will be the first time it appears in English.
A grant of $12,500 to David Shook to support the translation from the Portuguese of No Gods Live Here: The Selected Poems by São Tomé poet Conceição Lima. This project will be one of only a few book-length translation of poetry from São Tomé to appear in English. No Gods Live Here: The Selected Poems will include about 20 poems from each of her three collections, plus a handful of new poems.
Guidelines for applying for the next round of NEA Literature Translation Fellowships are available on the NEA's website. The deadline is December 6, 2016.
In addition to offering funding for translators, the NEA provides support for organizations that publish and promote literature in translation. Recent examples of NEA-supported projects include:
Archipelago Books to support the publication and promotion of international fiction and poetry titles from countries such as Austria, Angola, Cuba, Greece, Iceland, Italy, Lebanon, Mexico, and Slovenia.
American Literary Translators Association to support an annual conference that brings together literary translators, educators, students, and literary arts professionals from across the country to discuss the practice, theory, funding, publication, and promotion of work in translation.  
Words Without Borders to support its online magazine for international literature, with planned issues focusing on Cuba, Morocco, migrants in Italy, and Thailand, among others.
More NEA literature grants can be found using the NEA's online grant search.
About the NEA
Established by Congress in 1965, the National Endowment for the Arts is the independent federal agency whose funding and support gives Americans the opportunity to participate in the arts, exercise their imaginations, and develop their creative capacities. Through partnerships with state arts agencies, local leaders, other federal agencies, and the philanthropic sector, the NEA supports arts learning, affirms and celebrates America's rich and diverse cultural heritage, and extends its work to promote equal access to the arts in every community across America. This year marks the 50th anniversary of the National Endowment for the Arts and the agency is celebrating this milestone with events and activities through 2016. Go to the 50th section at arts.gov to enjoy art stories from around the nation, peruse the Facts & Figures section, and check out the anniversary timeline.