NEA Announces Grants to Support the Arts in Every U.S. State and Jurisdiction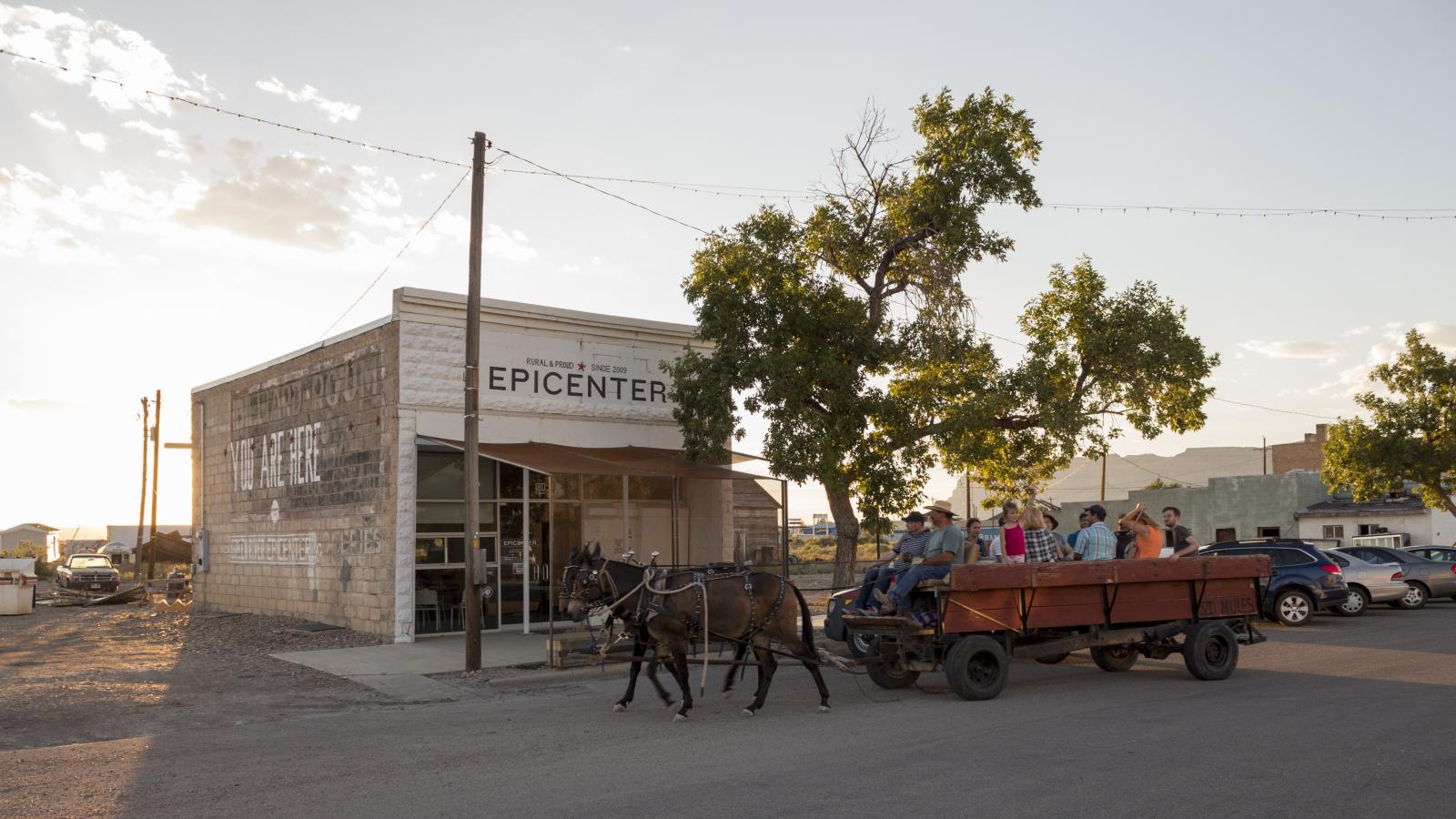 Washington, DC—As the only funder in the country to support arts activities in all 50 states and five U.S. jurisdictions, the National Endowment for the Arts announces its second round of funding for FY 2017. This funding round includes partnerships with state, jurisdictional, and regional arts agencies. The NEA will award 1,195 grants totaling $84.06 million to support organizations that employ artists and cultural workers to provide programs for thousands of people from Idaho to Maine; in urban centers such as Cleveland, Ohio and Dallas, Texas; and in rural towns as different as Haines, Alaska and Whitesburg, Kentucky.
"The American people are recognized for their innovative spirit and these grants represent the vision, energy, and talent of America's artists and arts organizations," said NEA Chairman Jane Chu. "I am proud of the role the National Endowment for the Arts plays in helping advance the creative capacity of the United States."
NEA-funded arts activities are as diverse as the places that foster them. A folk festival in downtown Butte, Montana; a former gas station transformed into a glass foundry in Farmville, North Carolina; dance classes for children with special needs in Winter Park, Florida; and a playwrights workshop in New Harmony, Indiana are just a few of the projects included in the lists below. These lists are organized by:
Funding category (Art Works II, Our Town, Research: Art Works, and state and regional partnerships) and then artistic discipline/field, ranging from arts education to visual arts
Competition for NEA grants is significant. In this second funding round for FY 2017, the agency received 2,063 eligible applications. The value of NEA funding is not only its monetary impact but also its reputation. An NEA grant confers a seal of approval, allowing an organization to attract other public and private funds beyond the required 1:1 match. In 2016, the ratio of NEA dollars to matching funds was 1:9 or $500 million.
To join the Twitter conversation about this announcement, please use #NEASpring17.
ART WORKS II: 1,029 awards totaling $26.1 million
Art Works is the NEA's largest category and focuses on funding the creation of art that meets the highest standards of excellence, public engagement with art, lifelong learning in the arts, and strengthening of communities through the arts.
Examples of Art Works-supported projects are:
A $20,000 grant to Alabama Youth Ballet Theatre in Huntsville will provide free or reduced-cost clothing, equipment, nutrition, and professional instruction for underserved students during a summer dance program
A $20,000 grant to the Baltimore School for the Arts Foundation will support expansion of TWIGS (To Work In Gaining Skills), a free multidisciplinary arts education program for students from underserved communities
A $30,000 grant to the Montana Office of Public Instruction in Helena in partnership with the Montana Arts Council to help teachers and teaching artists integrate the arts into classroom instruction through the Montana Teacher Leaders in the Arts Institute.
OUR TOWN: 89 awards totaling $6.89 million
Our Town is the NEA's signature creative placemaking program that supports partnerships of artists, arts organizations, and municipal government that work to revitalize neighborhoods. This practice places arts at the table with land-use, transportation, economic development, education, housing, infrastructure, and public safety strategies to address a community's challenges. Creative placemaking highlights the distinctiveness of a place, encouraging residents to identify and build upon their local creative assets.
Examples of Our Town-supported projects are:
A $75,000 grant to the Arrow Rock Lyceum Theatre in Arrow Rock, Missouri to support community planning and design for the theater's expansion. The Lyceum is the only professional theater between Kansas City and St. Louis.
A $100,000 grant to the National Association of Counties Research Foundation to allow the foundation to train county staff and managers on how to do arts-based economic development across rural America.
In addition to funding, the NEA advances creative placemaking through publications and resource development. In December 2016, the NEA released How to Do Creative Placemaking, a collection of essays and case studies. Other materials are available on the NEA's newly re-launched creative placemaking page.
RESEARCH: ART WORKS: 14 awards totaling $540,000
This year marks the sixth year that the NEA has offered funding for research by outside parties through the Office of Research & Analysis. This year's funded studies investigate research questions about the value and/or impact of the arts, or studies will explore causal links between the arts and another domain of interest.
For example; the Affordable Housing Management Company based in Fishers, Indiana will receive a $90,000 grant to support a study examining the effects of music engagement on low-income, older adults.
STATE AND REGIONAL PARTNERSHIP AGREEMENTS:63 awards totaling $50.53 million
Through partnership agreements, the NEA translates national leadership into local and regional benefit. States and U.S. jurisdictions have their own arts agency that together receive 40 percent of the NEA's grantmaking funds each year to support their programs and leverage state funding. In addition to these 55 agencies, six regional arts organizations are funded to manage programs across state, national, and international borders and across all arts disciplines.
In addition, to the state and regional organizations, awards are made to the National Assembly of State Arts Agencies to support national leadership services and to Pacific Resources in Education and Learning for delivering arts education services and technical assistance to arts agencies of the Pacific territories.
About the National Endowment for the Arts
Established by Congress in 1965, the NEA is the independent federal agency whose funding and support gives Americans the opportunity to participate in the arts, exercise their imaginations, and develop their creative capacities. Through partnerships with state arts agencies, local leaders, other federal agencies, and the philanthropic sector, the NEA supports arts learning, affirms and celebrates America's rich and diverse cultural heritage, and extends its work to promote equal access to the arts in every community across America. For more information, visit www.arts.gov.
State Stories
To celebrate the long-standing partnership between the NEA and the state arts agencies, the NEA is devoting the newest issue of its quarterly magazine, NEA Arts to stories from the states.
State Data on Arts and Cultural Jobs
In April 2017 for the first time, the Bureau of Economic Analysis and the NEA released data on arts and cultural employment and compensation on a state-by-state basis.
Our Grant Process
Learn more about how the NEA awards grants.
The Arts in Small and Rural Communities
The NEA works to ensure that the ars thrive across the nation, especially in small, rural, and underserved communities.
Contact
Victoria Hutter, hutterv@arts.gov, 202-682-5692