NEA Literature Fellows in Conversation at the 2017 National Book Festival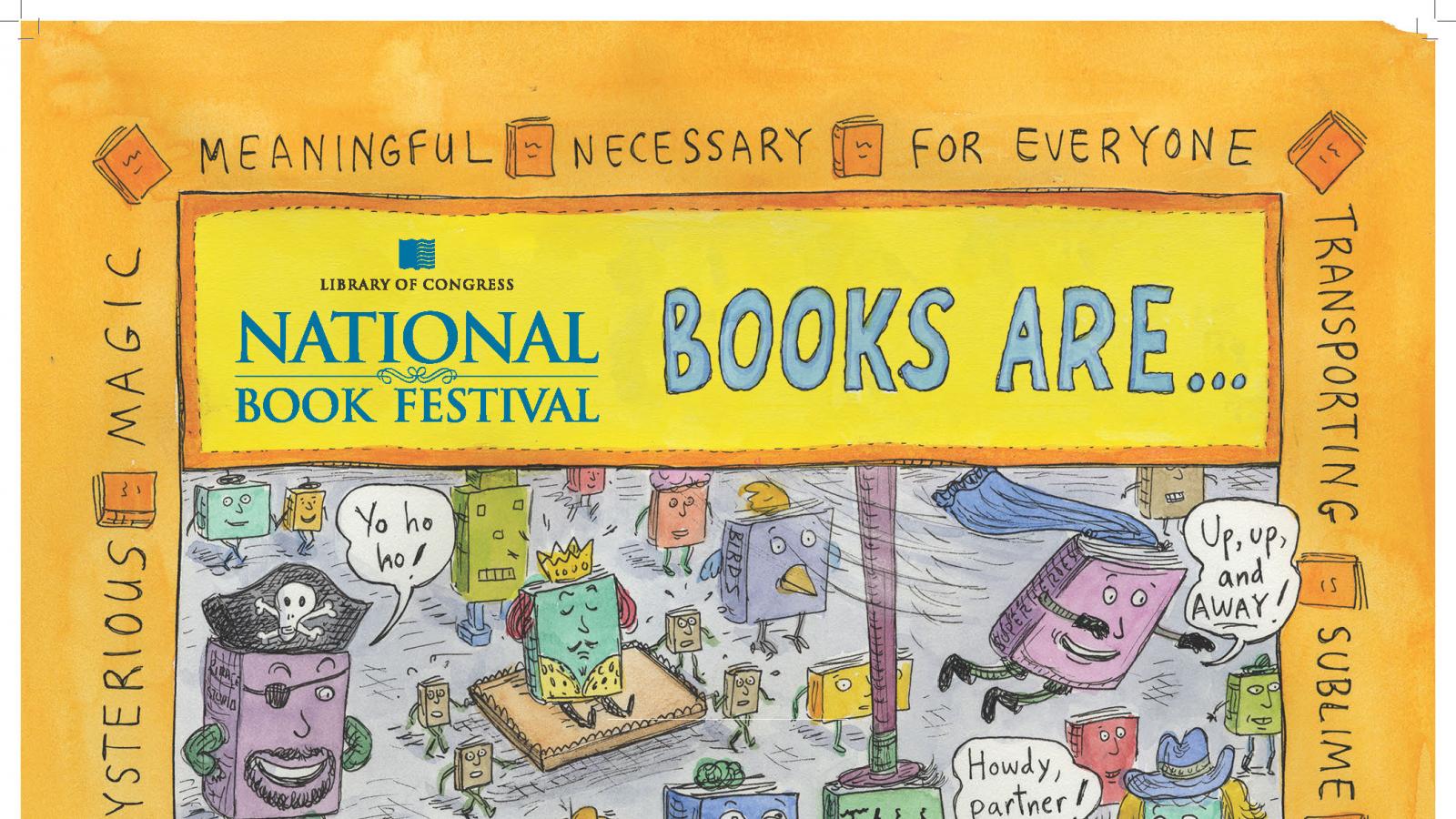 Washington, DC — The National Endowment for the Arts is proud to announce its support of the Poetry & Prose Stage at the 2017 Library of Congress National Book Festival on Saturday, September 2, 2017. This year's stage will feature conversations with some of our nation's finest authors – many of whom are NEA Literature Fellows – discussing their books and lives as writers.
The National Book Festival will take place from 9:00 a.m. to 7:30 p.m. at the Walter E. Washington Convention Center, 801 Mt. Vernon Place, NW, in Washington, DC, and will feature more than 100 writers, poets, and illustrators. For more information about the National Book Festival and the full Poetry & Prose Stage schedule, visit loc.gov/bookfest. 
The Poetry & Prose stage will include interviews with Juan Felipe Herrera, the 21st U.S. Poet Laureate and author of The Roots of A Thousand Embraces: Dialogues, and Ernest Gaines about his newest novel, The Tragedy of Brady Sims, which is launching at the festival. Gaines is also the author of A Lesson Before Dying, part of the NEA Big Read.
The NEA will also pair writers in conversation, including Marie Howe (Magdalene: Poems) and Adrian Matejka (Map to the Stars); Brad Watson (Miss Jane) and Bill Roorbach (The Girl of the Lake); Julia Glass (A House Among the Trees) and Jennifer Haigh (Heat and Light); and Peter Ho Davies (The Fortunes) and Lisa Ko (The Leavers).
In addition, the stage will feature a panel discussion about Ernest Hemingway with writers Nicholas Reynolds (Writer, Sailor, Soldier, Spy: Ernest Hemingway's Secret Adventures), Paul Hendrickson (Hemingway's Boat: Everything He Loved in Life, and Lost), and Mary Dearborn (Ernest Hemingway: A Biography.
The day will begin with poetry recitations by 2017 Poetry Out Loud champions, along with a conversation about their experience in the competition with poet Adrian Matejka, who was one of the 2017 national finals judges. Poetry Out Loud is a national arts education program that encourages high school students to learn about great poetry through memorization and performance.
Nine of the writers participating in the Poetry & Prose Stage are recipients of NEA Literature Fellowships: Peter Ho Davies (1998, 2016), Ernest Gaines (1968), Julia Glass (2004), Jennifer Haigh (2012), Paul Hendrickson (2002, 2012), Juan Felipe Herrera (1979, 1985), Marie Howe (1992), Bill Roorbach (2002), and Brad Watson (2004).
About the National Endowment for the Arts
Established by Congress in 1965, the NEA is the independent federal agency whose funding and support gives Americans the opportunity to participate in the arts, exercise their imaginations, and develop their creative capacities. Through partnerships with state arts agencies, local leaders, other federal agencies, and the philanthropic sector, the NEA supports arts learning, affirms and celebrates America's rich and diverse cultural heritage, and extends its work to promote equal access to the arts in every community across America. Visit arts.gov to learn more about NEA.
Writers' Corner —Browse bios, photos, artist statements, and excerpts from manuscripts by NEA Literature Fellows in poetry, prose, and translation