Cross-Sector Research Projects Explore Arts, Education, Health, and Business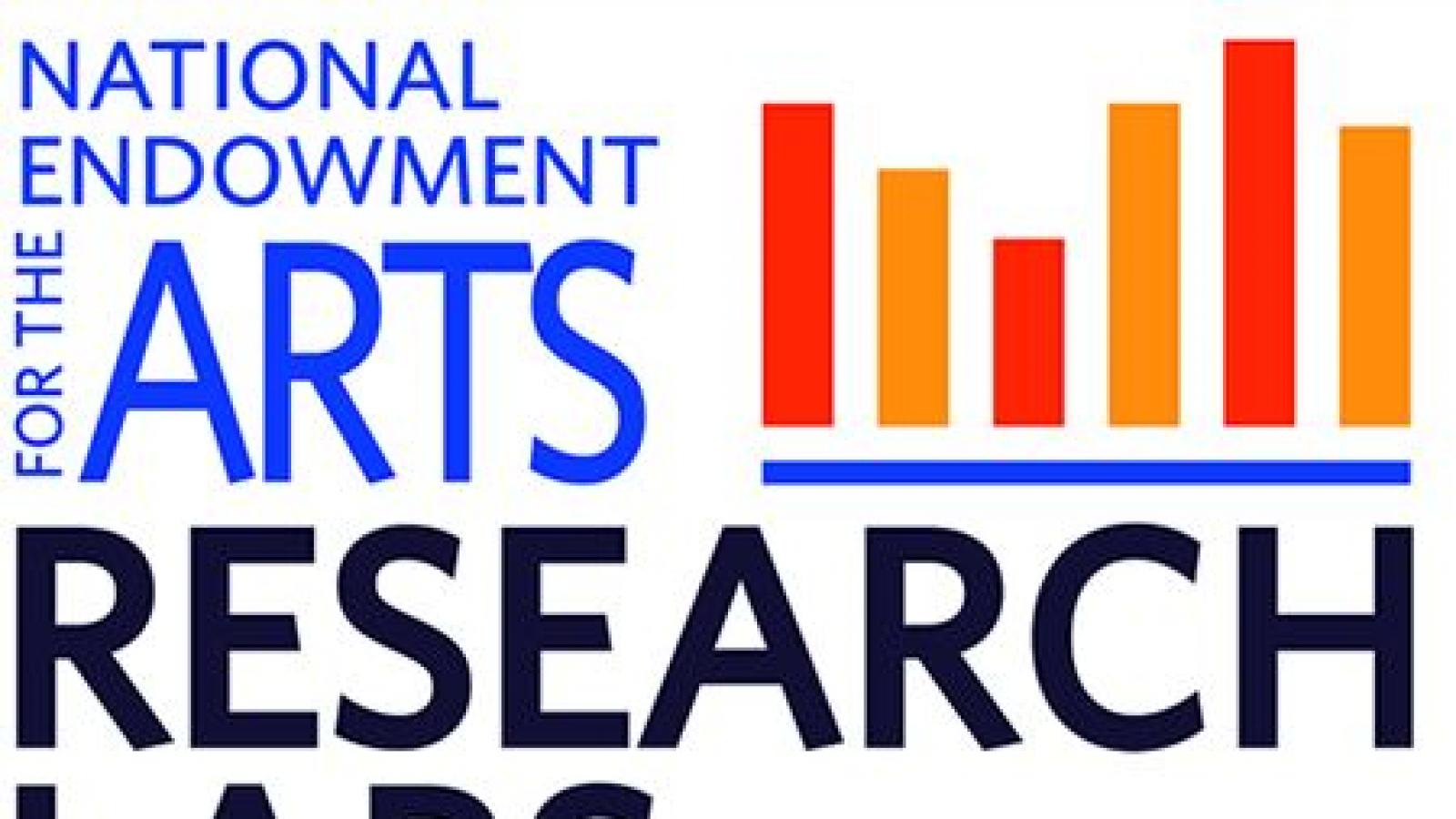 Washington, DC – To advance our understanding of how the arts intersect with other fields such as education, health, and business, the National Endowment for the Arts announces a new round of NEA Research Labs. The labs investigate the value and impact of the arts in both arts and non-arts sectors via trans-disciplinary teams of researchers grounded in the social and behavioral sciences and based at universities. 
The NEA received 44 applications and will make four awards totaling $599,951. The 2018 NEA Research Labs are:
George Mason University in Fairfax, Virginia     $149,951
George Mason University will develop an arts research center, MasonARC, in partnership with Potomac Arts Academy and Virginia Repertory Theatre. The NEA Research Lab will measure the effects of arts engagement on child development and education. Studies will examine the outcomes of arts education in low-income, ethnically diverse high school students; the effect of theatre training on social skills; and students' sense of agency. To keep current on research findings, the lab will maintain a website with regular blog postings and research project summaries. The university will host a biennial public conference of local artists, educators, and policy-makers to review research findings and garner suggestions for the arts and child development. 
University of California, San Francisco    $150,000
The Sound and Music Perception Lab at the University of California, San Francisco will conduct studies to identify neural substrates for creativity across a range of art forms. This lab's principal activity will involve collecting and analyzing data from "genius improvisers" in music, the visual arts, and comedy. Participants in these three art forms will perform an improvisational task, compared with an appropriate control task, while their brains are scanned with a functional magnetic resonance imaging (fMRI) device. In addition, participants will complete a battery of assessments, including personality measures, tests of creativity, and tests of cognitive abilities. Researchers will work with SF Jazz, The San Francisco Art Institute, Second City Improvisation Troupe, and Speechless to design experimental tasks suitable for each artistic domain and will help recruit participants. The studies will serve as proof-of-concept for studying improvisation across artistic domains. 
Indiana University—Purdue University, Indianapolis     $150,000
Researchers from Indiana University, Bloomington and Indiana University-Purdue University, Indianapolis in partnership with the Center for Cultural Innovation will create Arts Entrepreneurship and Innovation (AEI) Lab to conduct studies. In one study, researchers will use the U.S. Census Bureau's Current Population Survey to analyze the resilience of freelance artists, in comparison with independent contractors in non-arts sectors, and when measured in terms of employment and income. In a separate study, researchers will explore problem-solving processes in group settings and whether the inclusion of artists in such groups can foster civic innovation. The lab will produce five empirical research papers and will host a workshop for stakeholders and members of the research community to share the lab's research findings and plans for future work.
Vanderbilt University Medical Center in Nashville, Tennessee     $150,000
Vanderbilt University Medical Center will conduct two studies, in partnership with the Treatment and Research Institute for Autism Spectrum Disorders, Nashville Symphony Orchestra, Nashville Opera, and Borderless Arts Tennessee, the state organization on the arts and disability. The first is a randomized waitlist control trial to assess the social and emotional effects of music on children with autism and their parents. The lab also will conduct a national survey of music engagement by families with and without children with autism, as well as host a quarterly Music Research Forums to promote the development and refinement of the lab studies, in addition to a Music Engagement Toolkit and online training modules to build capacity for arts organizations and musicians who work with children with developmental disabilities.
This marks the second year of the NEA Research Labs. Update on the labs selected in FY 2017 that are currently in action are below with more detail in the Related Content section.
Drexel University Arts Research on Chronic Stress Lab
University of Arkansas, Fayetteville examining how arts-related fieldtrips affect fourth- and fifth-graders.
University of Iowa's Rural Policy Research Institute examining rural arts, entrepreneurship, and innovation.
Vanderbilt University examining arts' relationship to creativity in the general population
About the National Endowment for the Arts Office of Research & Analysis
As the federal agency of record on arts research, the NEA, through its Office of Research & Analysis, produces accurate, relevant, and timely analyses and reports that reveal the conditions and characteristics of the U.S. arts ecosystem and the impact of the arts on our everyday lives. The NEA Research Labs add important cross-sector resources to the agency's collection of publications including Rural Arts, Design, and Innovation in America and The Guide to Community-Engaged Research in the Arts and Health, funding opportunities such as Research: Art Works, and leading the Federal Agency Taskforce on Human Development
About the National Endowment for the Arts
Established by Congress in 1965, the NEA is the independent federal agency whose funding and support gives Americans the opportunity to participate in the arts, exercise their imaginations, and develop their creative capacities. Through partnerships with state arts agencies, local leaders, other federal agencies, and the philanthropic sector, the NEA supports arts learning, affirms and celebrates America's rich and diverse cultural heritage, and extends its work to promote equal access to the arts in every community across America. Please visit arts.gov