National Endowment for the Arts Statement on the Death of NEA Jazz Master Jimmy Heath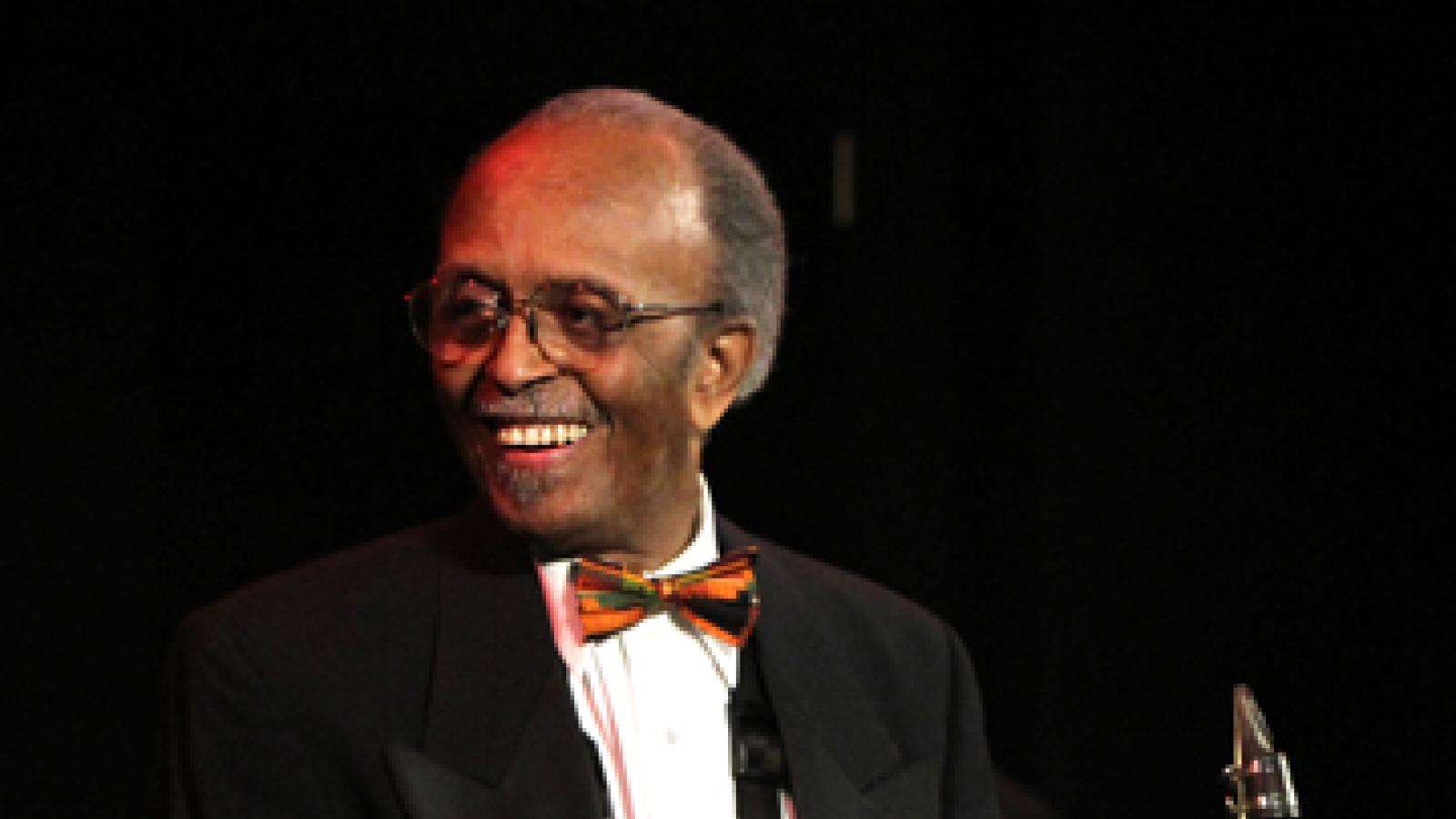 It is with great sadness that the National Endowment for the Arts acknowledges the passing of Jimmy Heath, saxophonist, flutist, composer, arranger, educator, and 2003 NEA Jazz Master, the nation's highest honor in jazz. We join the jazz community in mourning his death while celebrating his life and many contributions to jazz.
Jimmy Heath is the second of the illustrious Heath Brothers to receive an NEA Jazz Master Fellowship (bassist Percy received the award in 2002), but the first Heath to choose music as a career path. Heath was born in Philadelphia, Pennsylvania, and started on alto saxophone (and acquiring the nickname "Little Bird" due to the influence Charlie "Yardbird" Parker had on his style). In Philadelphia, he briefly led his own big band with a saxophone section that included John Coltrane and Benny Golson. Gigs followed with Howard McGhee in 1948 and with Dizzy Gillespie's big band from 1949-50.
In the early 1950s, Heath switched to tenor sax, playing with Miles Davis in 1953 and then again briefly in 1959, among other gigs. In the 1960s, he began his own recordings as a leader, and frequently teamed up with Milt Jackson and Art Farmer. By that time he had honed his talent as a composer and arranger, creating such widely performed compositions as "Gingerbread Boy" and "C.T.A." He made more than 100 recordings and composed more than 100 original works.
Heath taught at Jazzmobile, Housatonic Community College, City College of New York, and Queens College, where he retired from full-time teaching in 1998. He holds honorary degrees from Sojourner-Douglass College and the Juilliard School, and has a chair endowed in his name at Queens College. Since the mid-1970s, Heath teamed up with brothers Percy and Albert "Tootie" as the Heath Brothers, a band which also at times included contributions from Jimmy's son, Mtume. In addition, he performed with other jazz greats, such as Slide Hampton and Wynton Marsalis, and indulged in his continuing interest in the dynamics of arranging for big band. In 2010, his memoir, I Walked with Giants, was published.
In a 2007 interview with the National Endowment for the Arts, Heath said: "If you get into it [jazz], you'll find what's great about it. It's a life's work. If you're a person who is ambitious and curious, you like creative things, jazz allows you a certain amount of creativity that is incomparable to anything. It's like an artist or painter. If you love that and you get into it, that's it for life…. You need good health and you need somebody to love and something to love, a profession or art form that you like, and that's it. Life is so beautiful that way."
More information on Jimmy Heath, including the full interview, a podcast, and video of him performing at the 2014 NEA Jazz Masters Awards Ceremony & Concert, is available at arts.gov. In addition, the Smithsonian Jazz Oral History Program, supported by the National Endowment for the Arts, has an oral history with Heath available.
Contact
NEA Public Affairs
202-682-5570