National Endowment for the Arts Statement on the Death of NEA Jazz Master Lee Konitz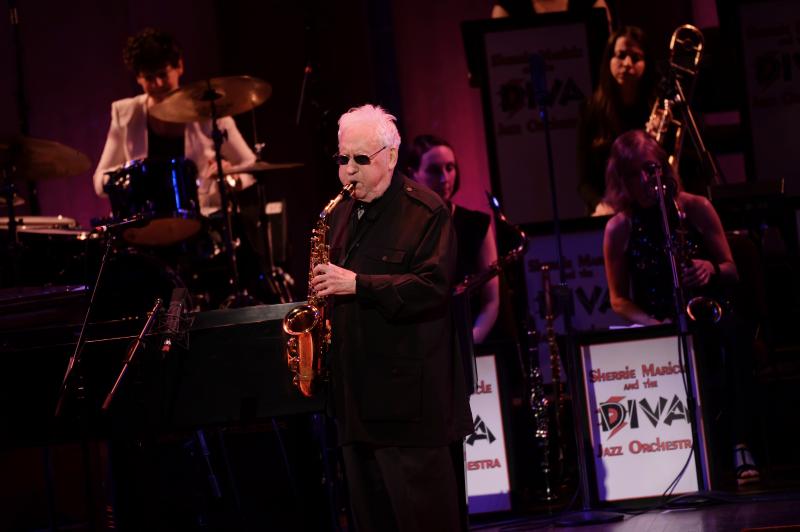 It is with great sadness that the National Endowment for the Arts acknowledges the passing of jazz saxophonist Lee Konitz, recipient of a 2009 NEA Jazz Masters Fellowship, the nation's highest honor in jazz. Konitz was one of the most distinctive alto saxophonists in jazz since Charlie Parker, pairing his individual style and voice with a strong sense of innovation. We join the jazz community in mourning his death while celebrating his life and many contributions to jazz.
As a youth, Konitz studied clarinet, then alto saxophone with various teachers. In the early 1940s, Konitz met noted pianist Lennie Tristano, under whose influence and tutelage Konitz's mature style in jazz began to emerge. In 1947, Konitz played with the Claude Thornhill Orchestra, meeting Gil Evans, who was then arranging for Thornhill. Evans brought Konitz along to participate in Miles Davis' nonet performances and recordings (Birth of the Cool, 1948-50), considered the beginning point for what came to be called "cool jazz." Konitz went on to play with Gerry Mulligan and Chet Baker's influential band and worked from 1952-53 in Stan Kenton's big band. From then on, he mainly led his own small groups, occasionally touring abroad.
In the early 1960s, as opportunities for performances declined, Konitz withdrew from the music business and took on day work. He continued to develop his unique sound, however, occasionally working with such musicians as Paul Bley, Martial Solal, Charlie Haden, and Brad Mehldau. He also worked as a private teacher, conducting lessons by tape with students worldwide. Konitz joined with Warne Marsh, his fellow sideman from early Tristano sessions, to tour Europe and record in 1975-76; he also founded his own nonet and performed regularly during the 1980s. In 1992, Konitz won the prestigious Danish JAZZPAR Prize.
With his insatiable musical curiosity, Konitz recorded in a variety of different settings. His later albums included French impressionist music with a string quartet (Lee Konitz & The Axis String Quartet Play French Impressionist Music from the 20th Century), work with the Orquestra Jazz de Matosinhos (Portology), and an album with the big band Mark Masters Ensemble (One Day with Lee).
In a 2008 interview with the National Endowment for the Arts, Konitz discussed developing his sound: "I'm caught up in the miracle of that kind of music. I'm not a religious person, formally, but I get it that way. When that happens and when you can do it with other people, that's really a very spiritual experience."
For more information about Lee Konitz, including the full interview and video from his performance at the 2017 NEA Jazz Masters Awards Ceremony & Concert, visit arts.gov.
About the National Endowment for the Arts
Established by Congress in 1965, the National Endowment for the Arts is the independent federal agency whose funding and support gives Americans the opportunity to participate in the arts, exercise their imaginations, and develop their creative capacities. Through partnerships with state arts agencies, local leaders, other federal agencies, and the philanthropic sector, the Arts Endowment supports arts learning, affirms and celebrates America's rich and diverse cultural heritage, and extends its work to promote equal access to the arts in every community across America. Visit arts.gov to learn more about the National Endowment for the Arts.
Contact
NEA Public Affairs
publicaffairs@arts.gov