Lee Konitz
Solo Instrumentalist (Saxophone)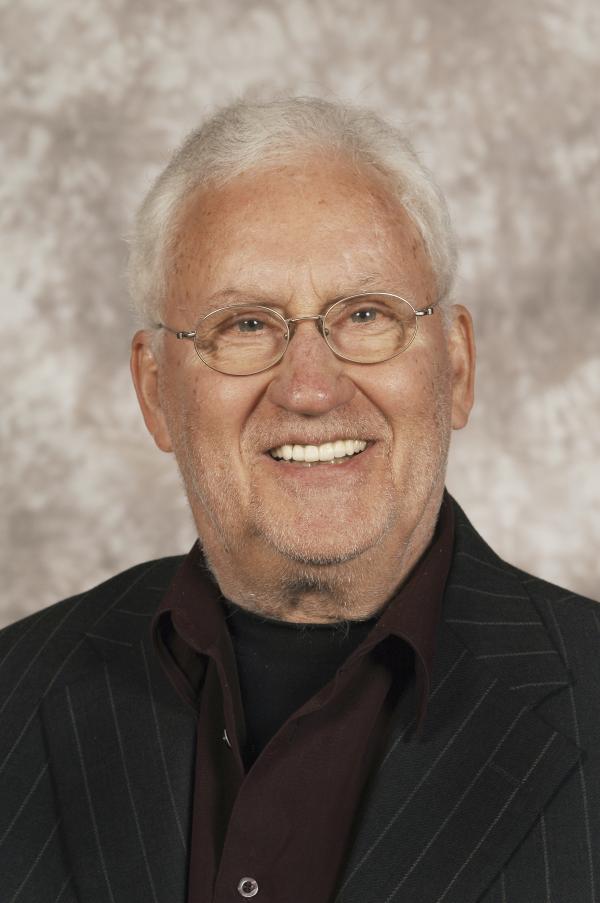 Bio
I was rather shy; but was willing to stand there and invent variations on themes, in front of people; and I got just enough validation to encourage me to continue developing this craft, and sometimes, art. This NEA award is a major acknowledgement.
Lee Konitz was one of the most distinctive alto saxophonists in jazz since Charlie Parker (and one of the few that did not outright copy Parker's style), pairing his individual style and voice with a strong sense of innovation.
Born to an Austrian father and a Russian mother in Chicago, Konitz as a youth studied clarinet, then alto saxophone with various teachers. In the early 1940s, Konitz met noted pianist Lennie Tristano, under whose influence and tutelage Konitz's mature style in jazz began to emerge. His recordings with Tristano include the 1949 releases "Intuition" and "Digression"—precursors to the "free jazz" movement of the 1960s.
In 1947, Konitz played with the Claude Thornhill Orchestra, meeting Gil Evans, who was then arranging for Thornhill. Evans brought Konitz along to participate in Miles Davis' nonet performances and recordings (Birth of the Cool, 1948-50), considered the beginning point for what came to be called "cool jazz." Konitz went on to play with Gerry Mulligan and Chet Baker's influential band and worked from 1952-53 in Stan Kenton's big band. From then on, he mainly led his own small groups, occasionally touring abroad.
In the early 1960s, as opportunities for performances declined, Konitz withdrew from the music business and took on day work. He continued to develop his unique sound, however, occasionally working with such musicians as Paul Bley, Martial Solal, Charlie Haden, and Brad Mehldau. He also worked as a private teacher, conducting lessons by tape with students worldwide. Konitz joined with Warne Marsh, his fellow sideman from early Tristano sessions, to tour Europe and record in 1975-76; he also founded his own nonet and performed regularly during the 1980s. In 1992, Konitz won the prestigious Danish JAZZPAR Prize.
With his insatiable musical curiosity, Konitz has recorded in a variety of different settings. His later albums included French impressionist music with a string quartet (Lee Konitz & The Axis String Quartet Play French Impressionist Music from the 20th Century), work with the Orquestra Jazz de Matosinhos (Portology), and an album with the big band Mark Masters Ensemble (One Day with Lee). 
Selected Discography
Subconscious-Lee, Prestige/OJC, 1949-50
The Lee Konitz Duets, Milestone/OJC, 1967
The New York Album, Soul Note, 1987
New Nonet, Omnitone, 2006
Lee Konitz-Ohad Talm or Big Band, Portology, Omnitone, 2007
Interview by Molly Murphy for the NEA
June 2008
Edited by Don Ball
FIRST SAX
Q: How did you start out on the saxophone?
Lee Konitz: First of all, I was inspired by Benny Goodman and his orchestra as young man, hearing them over the radio -- his clarinet playing was very impressive. And I asked my dear parents for a clarinet, and they got it for me. And then I learned that in order to play in a band you have to play the saxophone first. The clarinet is what they call a double instrument, a secondary instrument. So I got a saxophone and decided that that was the voice that I liked especially. It wasn't as difficult as the clarinet.
Somehow that voice was complimentary to me, although I think the tenor saxophone would've been more complimentary because it's closer to my vocal range. I got a tenor first, and it was too heavy.
But anyway I got an offer to play an alto job, and it kind of started that way. And the saxophone is the so-called easiest instrument of all to just pick up and noodle on and get some kind of a sound. That's always a temptation for people.
Q: When you say that the tenor might be better suited to you because it's closer to your vocal range, how does that make a difference?
Lee Konitz: There's the feeling of singing through the instrument and singing along with a recording of a saxophone. And some of my favorite improvisers are tenor players -- Lester Young and Warne Marsh and people like that.
Q: So how old were you when you started to play?
Lee Konitz: Well, I started the clarinet at 11, I got a tenor when I was 12, and around 14 or 15, I think maybe even later, I got an alto.
IMPROVISING
Q: Do you play every day?
Lee Konitz: I play every day. You know, some people talk about practicing 8 and 12 hours a day. I was speaking to a Russian lady who has been playing the saxophone for many years, and she used to practice, she said, 12 hours a day. I mean I never did that, but I played every day.
Q: Out of a sense of discipline or out of the drive?
Lee Konitz: Just out of desire. I just enjoy that process.
Q: And when you play, are you just noodling around?
Lee Konitz: I'm a noodler. I noodle. I noodle. I try to just play music, whatever form it takes. I'm an improviser, and I try to practice improvising when I play the instrument.
Q: Do you ever play along with recordings?
Lee Konitz: We all do that. That's the way painters learn how to paint, with the museums, copying Van Gogh or whatever. And the writers, God knows who they copy. And then we know what a good solo feels like. And so I do that, yeah.
Q: And so when you talk about a solo, what does make a good solo? How do you approach a solo?
Lee Konitz: You know, it's kind of difficult to put notes into words. It usually starts with a theme and then it depends on how you choose to vary the thematic materials. That's including the structure of the song and the harmony of the song and the melody of the song.
Most guys do that at home -- improvise and come up with ideas -- and then play those ideas for the paying customers.
Q: What do you do?
Lee Konitz: I just go out and start from scratch, hopefully. That would occur more in the so-called free kind of group improvising, because there's no real rules there. So guys just are more interested in listening to each other than they are when they're performing a function. I'm working this week at Dizzy's Club and having some problems with going into that old solo routine. And I lectured some of the guys this morning, said, "Cool it man and don't play what you know."
THE KONITZ SOUND
Q: Maybe we could talk a little bit about your sound. So many people say that you're the only alto player who didn't outright copy Charlie Parker.
Lee Konitz: Right. You know, actually I learned his music, a lot of his music. But you know, I'm not of that disposition. The first time I heard it, it just was too much for me to even enjoy. I could just marvel at it, but I was listening to Johnny Hodges and people like that.
Q: And so in developing your sound, was that an intentional process, or is that the kind of thing where it's just a reflection of who you are?
Lee Konitz: I was trying to learn with teachers how to use the musculature, and according to my physical makeup I produced a particular sound. I was never what they call a "hot" player in the traditional terms of high energy. I try to play as energetically as I feel, but I'm not trying to exploit that. I'm not a muscle, macho type. You might tell by looking at me. Anyway, that's perfectly respectable to me, and I'm caught up in the miracle of that kind of music. I'm not a religious person, formally, but I get it that way. When that happens and when you can do it with other people, that's really a very spiritual experience. I had it last night and I'll have it again tonight.
TRISTANO AND THE BIRTH OF THE COOL
Q: Can you tell me a little bit about studying with Lennie Tristano?
Lee Konitz: Well, as I have said a number of times, that was really a lucky accidental meeting. And we kind of hit it off immediately. I just accepted him as a big brother somehow, and he gave me permission to create music and study the great soloists and learn their music and things like that, that I didn't quite know about. I was already a noodler, so I'm sure he picked that up.
Q: I read somewhere that he described music to you as life force.
Lee Konitz: He didn't get into mythology and all kinds of fancy religious terms. He was very straight ahead. And I appreciated that communication very much. I was intimidated by it very often, especially when he invited me to play in his band. You know, I thought, "My goodness. That's the ideal situation."
I was always pleased over the years because I was first picked out as a different sound than Charlie Parker. But through the years I continue to try to play the sound that I'm hearing, and it changes quite a bit. And people say, "Oh, I can still recognize you from the first note." So it's not just a sound, and I'm happy to hear that verified, you know. Sound is part of the music, and the saxophone is the most flexible of the instruments. So you can get a variety of sounds out of it.
Q: Of course, probably in every interview you have, people want to know about the Birth of the Cool sessions.
Lee Konitz: That was a nice situation, a chamber music situation. I was interested in improvising. That was just reading great charts by Gil Evans and Gerry Mulligan. It's just a good musical situation. It doesn't go any further than that, as it was with recording with Tristano. Who knew that the few recordings we made would still be mentioned by some people? That's really great.
Someone asked me once a long time ago on a television thing about the meaning of cool jazz. And I mentioned that Louie Armstrong when he's playing great is cool, man. Charlie Parker when he's playing great is cool. The hot is just the show business part. It's also hyper-enthusiasm that some people can get.
STATE OF JAZZ
Q: Do you think that jazz is alive and well today, in a healthy state?
Lee Konitz: I think so. There's an innumerable number of young students who have spent quite a long time learning Coltrane and Wayne Shorter solos and playing a hundred miles an hour, have achieved great technical abilities as craftsmen. And out of that someone will develop into a real musician, a real artist. And, you know, those are the people that listen and support the music in some way.
I mean there's a special kind of code of ethics, I guess, in the jazz world. But there's just a handful of people that represent the real music in this. The rest of it tends to be more popular, so the integrity sinks pretty low sometimes.
But what a great opportunity [jazz is], if you can withstand the initial shocks of trying to pay the rent and all those things, if you finally find a little niche as I have without doing the song and dance -- I can move freely and live graciously. That's a good title for a tune -- "Graciously."
BEING A JAZZ MASTER
Q: How did you feel about being named an NEA Jazz Master?
Lee Konitz: Well, it's great, of course. We exist for the validations we get. And this is a major validation.
Q: Do you have any preference between playing, you know, as a sideman versus as a leader of a group?
Lee Konitz: I feel like a sideman actually. I've never really had my own group for any length of time. Modern Jazz Quartet was together for 40 years or so because they could make that commitment.
I'd call a guy and say, "Are you free on August 23rd?" and that's kind of it. So I stand in front of the rhythm section; I would prefer to stand behind it actually, but somehow visually that's not the hippest thing to do. I accept the responsibility of being the name that gets the job and hopefully have something to say about the spirit of the music.