National Endowment for the Arts Statement on the Death of National Heritage Fellow Carol Fran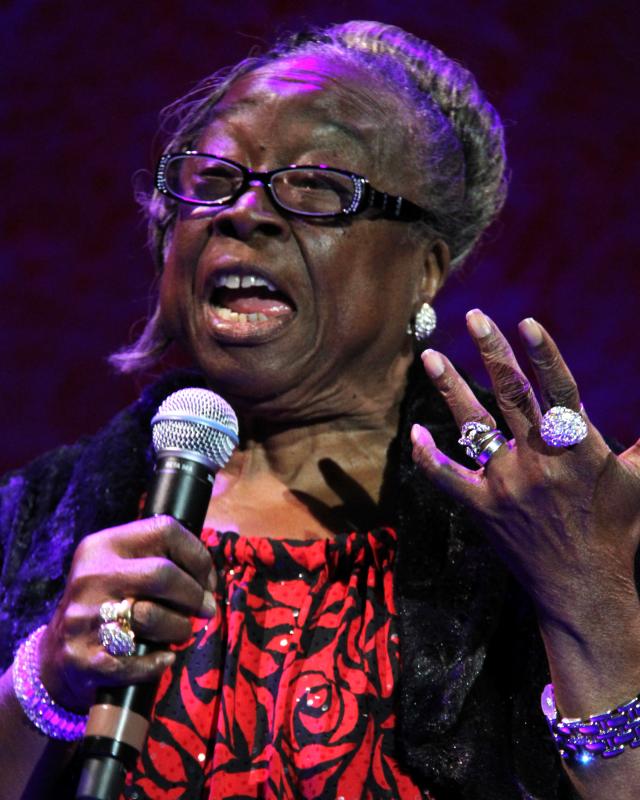 It is with great sadness that the National Endowment for the Arts acknowledges the death of swamp blues singer, pianist, and composer Carol Fran, from Lafayette, Louisiana, recipient of a 2013 NEA National Heritage Fellowship, the nation's highest honor in the folk and traditional arts.
Carol Fran's distinctive voice and piano-playing style kept her in the limelight for more than six decades. She was known as a swamp blues singer, a style characterized by slow laid back vocals combined with elements of Cajun and Zydeco. Listen to Fran singing "Tou' Les Jours C'est Pas La Meme (Everyday Is Not The Same)."
Fran was born in 1933 into a family of seven children. At the age of 15, she left home to join the tour of Joe Lutcher, the Louisiana jump blues saxophonist, and his band, the Society Cats. She also toured with Jimmy Reed, Lee Dorsey, Joe Tex, and Ray Charles. Fran eventually made her way in New Orleans where she married saxophonist Bob Francois. She became one of the Bourbon Street club circuit's continuous vocal authorities.
In the early 1980s, Fran reconnected with and married blues guitarist Clarence Hollimon and relocated to Texas. The duo formed the Hollimon Express and toured extensively in the United States and Europe, releasing three albums, Soul Sensation (1992), See There! (1994), and lt's About Time (2000). They also taught the blues to students as artists-in-residence through programs of Texas Folklife. Following Hollimon's death, Fran returned to Louisiana and released a solo album, Fran-tastic, in 2001.
In this podcast interview with the NEA in 2013, Fran discusses her career. From learning piano as a little girl, to her first hit in 1957, "Emmitt Lee," to her experience during Hurricane Katrina, it is clear why Carol Fran was a beloved musician and person. Whether singing her own compositions, improvising duets with others, or covering popular songs of the day, Fran described her jazz-loving musical expression as her own. "I do everything my way," said Fran. "I don't do nothing like nobody else. I do a little something extra to it to make it different, and that's what helps."