National Endowment of the Arts Statement on the Death of National Heritage Fellow Warner Williams
It is with great sadness that the National Endowment for the Arts acknowledges the death of Piedmont blues songster Warner Williams of Gaithersburg, Maryland, recipient of a 2011 NEA National Heritage Fellowship, the nation's highest honor in the folk and traditional arts.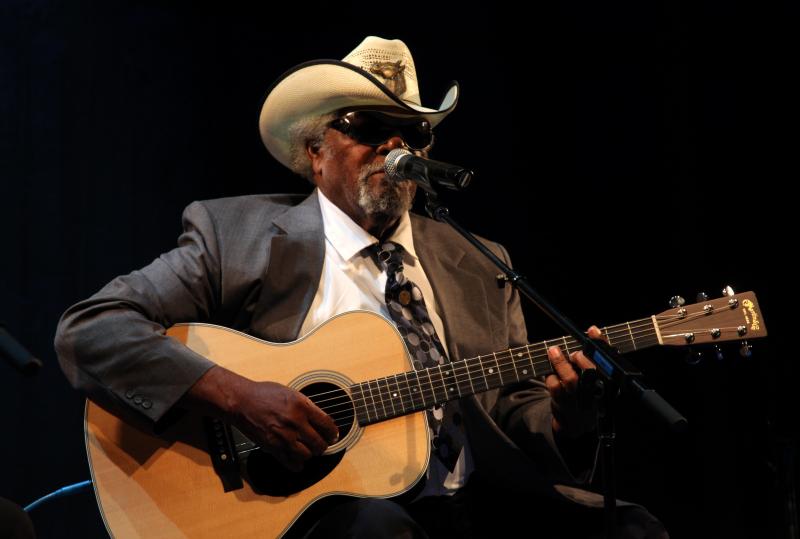 Warner Williams was born in 1930 and grew up in a musical family in the Washington, DC suburb of Takoma Park, Maryland. His father played guitar, fiddle, and piano; his mother sang hymns; and all eight of his brothers and three sisters sang or played instruments. Warner began performing in public in his teens, first on the streets of DC and later at city night spots. He played music at house parties, social events, church functions and local clubs. When he retired, Warner brought the Piedmont blues to schools, blues clubs, and folk festivals with his musical partner and harmonica player Jay Summerour.
The Piedmont region runs from Maryland to Georgia and west to the Blue Ridge mountains. Dating back to the early 20th century, the Piedmont blues has included gospel, fiddle tunes, blues, country, ragtime, jazz, and popular songs. Williams' diverse repertoire shows the range of musical influences on him. He was often referred to as a "songster" for the breadth of styles, sources, and songs he performed. 
Williams and Summerour performed at National Folk Festivals, the Lowell Folk Festival, and the Smithsonian Folklife Festival, as well as multiple times on the Folk Masters series at the Barns at Wolf Trap. Warner was closely associated with the Archie Edwards Blues Heritage Foundation in Hyattsville, Maryland. Following his National Heritage Fellowship recognition in 2011, he was celebrated in concert by the Maryland State Arts Council, and by Maryland Citizens for the Arts at the 2012 Maryland Arts Day events in Annapolis. He recorded for Smithsonian Folkways and Patuxent Records, and was featured numerous times in Living Blues magazine, and in this 2003 interview on American Routes, where he and Summerour used song to share the story of life and of the blues. Williams described the blues as "something you've been through in your life … Blues is a poor person feeling bad. Blues makes you wonder what happened."