NEA Statement on the Death of NEA Opera Honors Recipient Carlisle Floyd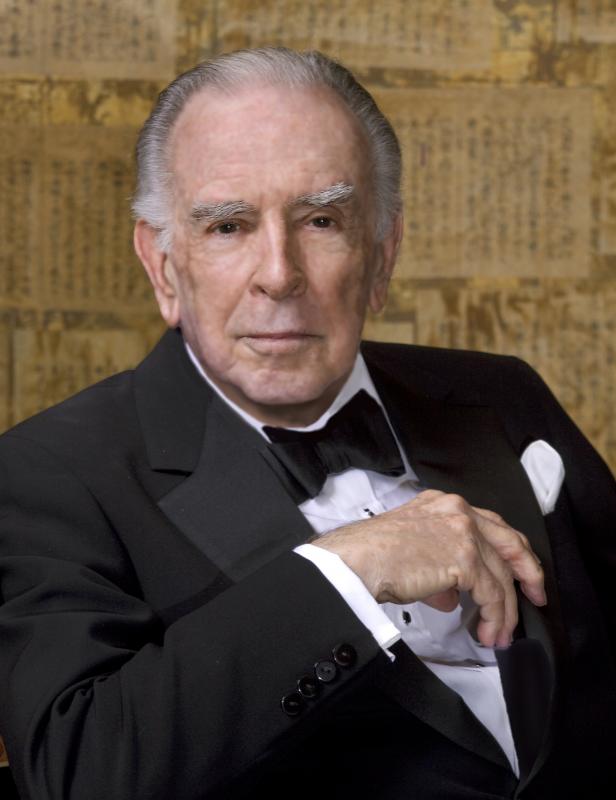 It is with great sadness that the National Endowment for the Arts acknowledges the passing of Carlisle Floyd, opera composer and librettist, and recipient of a 2008 NEA Opera Honors Fellowship in recognition of his extraordinary contributions to opera in America. One of the leading American opera composers, Carlisle Floyd spoke in a uniquely American voice, capturing both the cadences and the mores of our society. 
Born in Latta, South Carolina, in 1926, Floyd studied both composition and piano. He taught at Florida State University from 1947 to 1976, all the while actively composing. In 1976, he became the M. D. Anderson Professor of Music at the University of Houston. In Houston, he and David Gockley established the Opera Studio at Houston Grand Opera, which for more than three decades has helped train young artists in the full spectrum of opera. (Graduates include baritone Eric Owens, mezzo-soprano Denyce Graves, and mezzo-soprano Joyce Di Donato.)
Floyd's operas are rooted in America, both in subject and in style, and are widely performed in the United States and abroad. They include Susannah (1955), The Passion of Jonathan Wade (1962; revised, 1990), Of Mice and Men (1970), Bilby's Doll (1976), Willie Stark (1981), Cold Sassy Tree (2000), and Prince of Players (2016). The world premiere live recording of Prince of Players by the Florentine Opera Company and the Milwaukee Symphony Orchestra was nominated for two GRAMMY Awards in 2021: Best Opera Recording and Best Contemporary Classical Composition.
In a 2010 NEA podcast, Floyd explained the difference between playwriting and libretto writing: "I think the best way to describe it is don't take any subject for a libretto for an opera that doesn't inherently have a crisis situation because it's not the everyday event, it's the unusual event and the event that is pivotal in people's lives. That's the seed and the basis of your action and of course very, very strong emotional content because music if put to words that are fairly prosaic or banal just reveals the poverty of those words very, very quickly unless there's emotional content behind them."  
A 2001 inductee of the American Academy of Arts and Letters, Floyd received numerous honors, including a Guggenheim Fellowship and the National Opera Institute's Award for Service to American Opera. He was the first chairman of the NEA's Opera/Musical Theater Panel, which the agency created in 1976. In 2004, he received a National Medal of Arts from President George W. Bush.
For more information about Floyd, including a podcast and video interviews with him, visit arts.gov.