NEA Supports 19 Rural Communities Through Citizens' Institute on Rural Design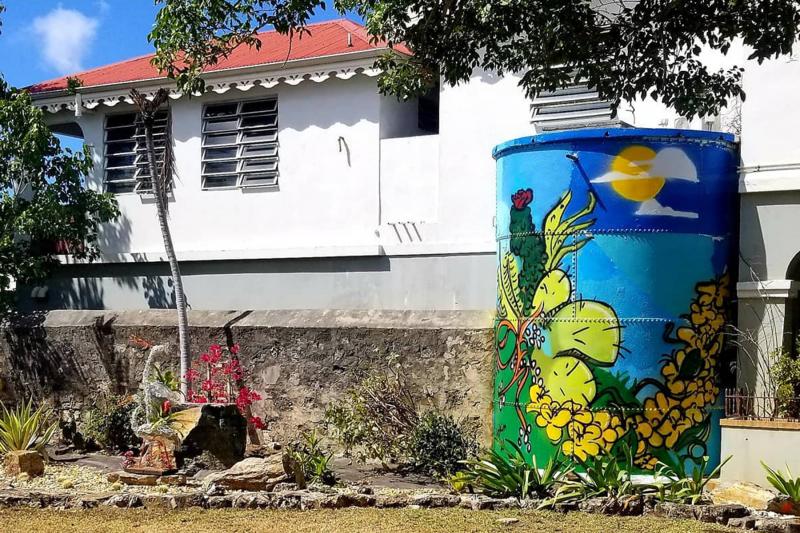 Washington DC—In its ongoing support of rural America, the National Endowment for the Arts announces the communities taking part in this year's Citizens' Institute on Rural Design™ (CIRD). This national initiative has two components: workshops and a peer learning cohort. Four workshops across the country will bring together local leaders and residents with design professionals to work on a local design challenge. The members of the peer learning cohort come from 15 communities as diverse as Skagway, Alaska and Manchester, Georgia. All CIRD awardees represent communities with populations of 50,000 or less. 
Using planning, design, and creative placemaking, workshop participants seek to enhance their towns' quality of life and economic viability. The four workshop hosts are invited to join the peer learning cohort to receive training in rural design and creative placemaking, facilitation techniques, assistance navigating funding opportunities, and one-on-one technical assistance on their community design project. 
This year's workshop hosts are: Midway, Alabama; Spring Grove, Minnesota; Keene, New Hampshire; and Frederiksted, Virgin Islands. In addition, the four communities receive support through webinars, web-based resources, and customized follow-up support after the workshop. 
"Design is a powerful tool to enhance local assets and celebrate culture, ultimately fostering a strong sense of place," said Arts Endowment Director of Design and Creative Placemaking Jen Hughes. "As rural America recovers from the global pandemic, the Citizens' Institute on Rural Design stands ready to support the bold visions that these communities have put forth to guide their future development through a combination of local community workshops and design assistance." 
"It was humbling to see the breadth of experience from selected applicants: some came from small teams of volunteers and others assembled seasoned professionals," said David Lipsetz, CEO, Housing Assistance Council. "We at the Housing Assistance Council hope to honor all the innovative and inspiring visions they brought to us and live up to our promise to meet communities where they are."
CIRD has been providing design assistance to rural communities since 1991 and this year is the third with initiative partner the Housing Assistance Council. Architects and designers from To Be Done Studio are also collaborators on the program. A refreshed CIRD website launches today with a trove of rural design resources and stories from past community participants. 
The multi-day design workshops in the four selected communities will offer hybrid in-person and virtual sessions, as public health guidelines allow. Dates for each workshop and members of the resource team are forthcoming.
Midway, Alabama (population 10,000): The Merritt Community Complex Foundation is leading a broad coalition of community members to transform a shuttered school campus into a full-service community facility. The closing of the school was a significant loss to the area's residents. The community aspires to transform the property into an inspiring and active campus, restoring the site as an anchor with robust community services. The CIRD workshop will bring together local residents with architects, landscape architects, and economic development experts to develop design concepts that build on local visions for the main school building, auxiliary facilities, and 29 acres of surrounding property. 
Spring Grove, Minnesota (population 1,320): Spring Grove Economic Development Authority and a diverse, growing group of citizens (working together as Spring Grove 2030) are focused on the redevelopment of a downtown city block to address aging infrastructure, better connect the K-12 school and its students with the community, and address a shortage of residential, commercial, and community spaces. The workshop will provide design guidance to create new community spaces for cultural, social, and commercial activity. Spring Grove's designation as the first Norwegian settlement in Minnesota has shaped the town's cultural identity and created pride shared among generations. 
Keene, New Hampshire (population 22,953): Arts Alive!, a regional arts service organization, is working with a coalition of local downtown organizations to build on recent cultural development projects that include a library expansion, a new performance venue, and other community amenities. The workshop will engage residents to guide the design of public spaces that link these individual projects to fulfil a comprehensive vision of an arts corridor, improve parking, and transform the area into an economically-viable, connected, and active downtown.
Frederiksted, Virgin Islands (population 3,700): Clean Sweep Frederiksted, an economic development and revitalization non-profit focused on the town's historic district, is working closely with community members and the Virgin Islands Department of Planning and Natural Resources to reimagine the Frederiksted Fish Market. The market and immediate vicinity hold historic significance dating back to the 1700s, as one of two main fishing points on the island of St. Croix. However, the fish market has fallen into disrepair and lacks basic infrastructure. The workshop will facilitate a design process to reimagine the space as a thriving outdoor fish and produce market and community gathering space, with the goal of driving economic opportunity for residents and revitalization of the surrounding neighborhood. 
The 15 selected communities in the peer learning cohort will meet online monthly over the course of 18 months. 
Organization                                          City, State
Skagway Development Corporation; Skagway, AK
Surprise Valley Educational Foundation; Cedarville, CA
Manchester Development Authority; Manchester, GA
Main Street Skowhegan; Skowhegan, ME
Carrington Economic Development; Carrington, ND
Kimball Area Tourism; Kimball, NE
Navajo Townsite Community Development Corp; Navajo, NM
City of Chillicothe; Chillicothe, OH
Battery Park Alumni Association; Nesmith, SC
Junction Texas Economic Development Corp; Junction, TX
Town of Bluff; Bluff, UT
Buena Vista City; Buena Vista, VA
Town of Fries; Fries, VA
Patrick County Chamber of Commerce; Stuart, VA
Driftless Development Inc; Prairie du Chien, WI
For more information about the Citizens' Institute on Rural Design, visit www.rural-design.org. 
Housing Assistance Council (HAC) is a national nonprofit that strengthens communities across rural America through investment and assistance with affordable housing and community and economic development. Based in Washington, DC, HAC is actively involved in shaping federal policy and the affordable housing industry with its research, lending and conferences. We also deliver technical assistance, training and affordable loans to local organizations that help rural communities prosper. For more information, visit www.ruralhome.org.
TBD (To Be Done Studio) harnesses the inherent goodness in people and the power of design to create sustainable solutions to the endemic problems that our world faces. We seek a relevant practice, one which is accessible to all rather than the few. To do so, we design and build spaces that uplift, inspire and support power within the communities we work. For more information, visit tbd-studio.org.
About the National Endowment for the Arts
Established by Congress in 1965, the National Endowment for the Arts is the independent federal agency whose funding and support gives Americans the opportunity to participate in the arts, exercise their imaginations, and develop their creative capacities. Through partnerships with state arts agencies, local leaders, other federal agencies, and the philanthropic sector, the Arts Endowment supports arts learning, affirms and celebrates America's rich and diverse cultural heritage, and extends its work to promote equal access to the arts in every community across America. Visit arts.gov to learn more.
Contact
Victoria Hutter, hutterv@arts.gov, 202-682-5692