Let Black Voices Ring Again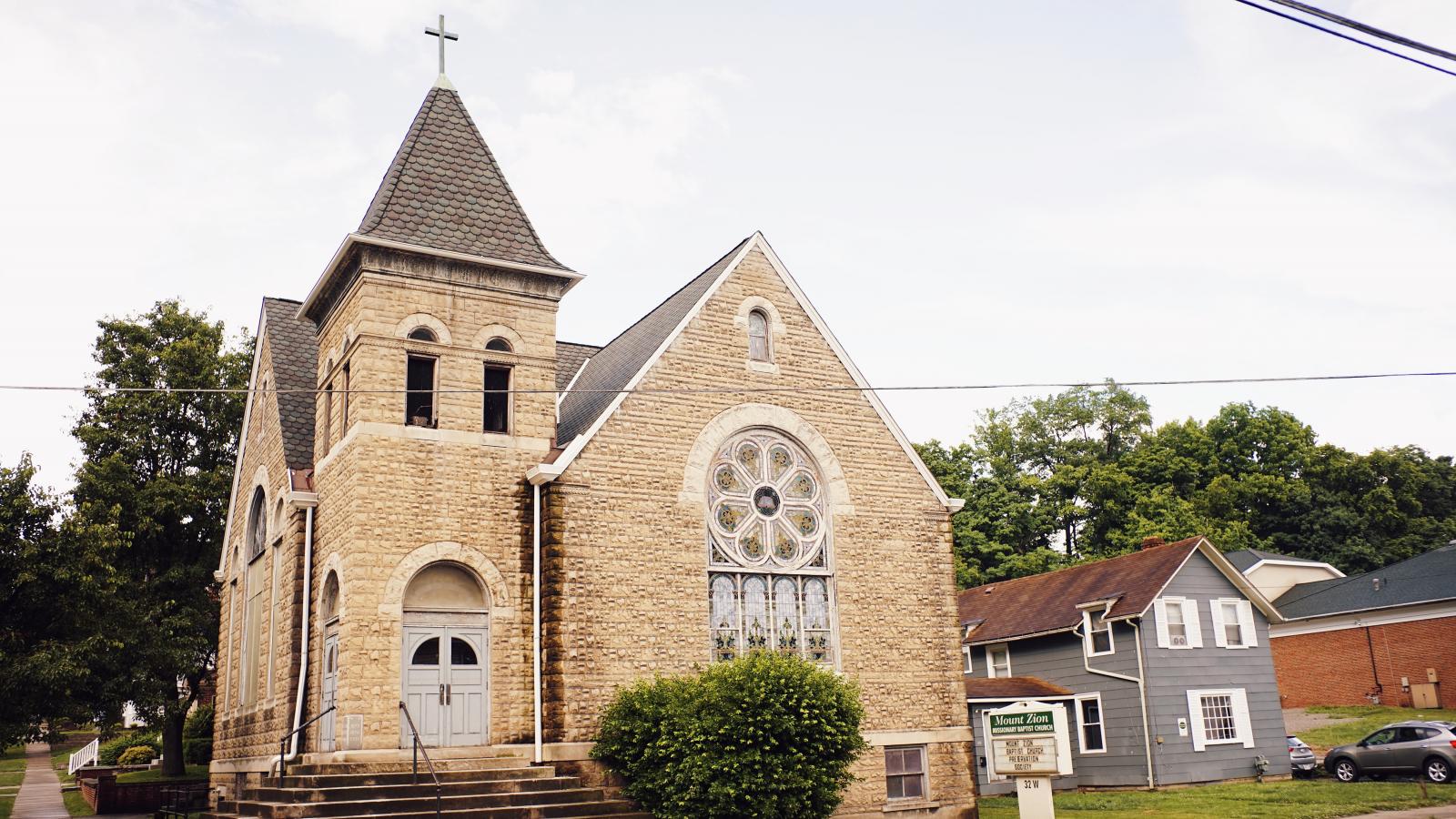 How do you remember and celebrate a city's significant history of Black achievement and accomplishment when many, if not most, of its Black residents have long since moved away? How do you adapt a historically important but dilapidated Black church into a safe and thriving community center for the Black community? These were some of the questions that led the Athens, Ohio-based Mt. Zion Baptist Church Preservation Society to apply to the highly competitive Citizens' Institute on Rural Design™ (CIRD), a National Endowment for the Arts design initiative in partnership with the Housing Assistance Council that helps small, rural communities tackle their unique preservation and rehabilitation issues for the social and economic benefit of the community.
Since the early 1990s, CIRD has annually facilitated focused, three-day workshops in at least three communities with populations of 50,000 or less to help them with issues ranging from improving walkability to revitalizing Main Streets to rethinking how public space can better serve community residents, which was the challenge faced by the preservation society.
When the newly completed Mt. Zion Baptist Church was dedicated in September 1909, it was the culmination of four years of hard work by its freeborn and formerly enslaved Black congregants, many of whom literally provided the building labor. The church, one of two Black congregations in the region at the time, was not just a place of worship but also a beacon of possibility for Athens' thriving Black community. Despite the systemic racism that was rampant even in a "free" state like Ohio, in the mid- to late 19th century, Athens County was home to a larger percentage of Black residents than other counties in the state. While the city was known for Ohio University, the first educational institution in the U.S. with a federal endowment, it could also boast of being part of the Underground Railroad as well as having its own prominent Black-owned-and-operated schools and businesses. Over time, however, much of the Black population left Athens in pursuit of better job opportunities; as of the 2010 Census, the community of roughly 24,000 was only 4.4 percent African American. As Black residents moved away, Mt. Zion lost most of its congregation, dwindling from a high of roughly 200 members to just 10 in 1974, as reported in a 2012 Athens News story.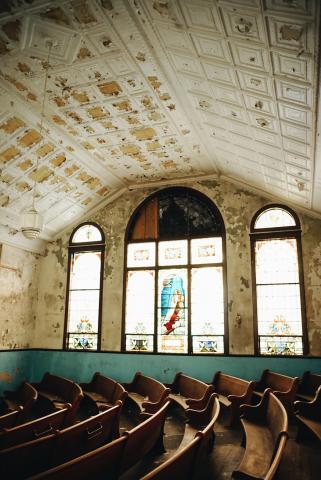 In 1980, the church building was placed on the National Register of Historic Places; the nomination form noted that it was "significant as representing the only major building standing in the city of Athens associated with its Black community." This was not enough, unfortunately, to keep the congregation from formally disbanding in the early 2000s. The church building's steadfast presence however, did help spark conversations about what role, if any, it could play in ensuring that the history of Black achievement and contributions in the Ohio River Valley was not lost. 
Fast forward to 2019 when the Mt. Zion Baptist Church Preservation Society was accepted as a CIRD community participant. NEA Design Specialist Courtney Spearman said that the project was a good fit for the program because of "the combination of the long history of the place, the marginalization and invisibility of that community, and the very strong support and engagement that the [preservation society] has developed."
While there are a number of federal programs that provide technical assistance to rural communities, according to Spearman what sets the CIRD approach apart is the arts and design focus. By participating in a workshop, communities not only receive help in solving a specific community-selected challenge, but they also learn how to apply design thinking to addressing other local issues.
"I think the process of design and the way that you think about things in an iterative or 'try-again' sort of way is really powerful and helps people feel empowered to make changes in their communities," said Spearman. She noted that this type of experience with iterative problem-solving can be particularly powerful in communities of color, which due to historic and ongoing racist practices, are often severely under-resourced as opposed to other areas in their region. Spearman added that design-focused programs like CIRD can help residents in communities of color not only understand how to affect the changes they want to see in their neighborhoods but also give them the confidence to know they can ultimately be successful.
The preservation society came to the workshop with the idea to adapt the Mt. Zion church building into a community center. The group had already cleared one significant hurdle: there was widespread, energetic support from the community and local officials for the project. They needed help, however, in refining their vision for what a community center—specifically one designed to honor the city's past while providing a safe space for current Black residents—should look like. As Ada Woodson Adams, the society's vice president, noted on its website, "What the Mount Zion Baptist Church Preservation Society is trying to do is listen to the voices of our ancestors and bring this church back to meaningful life. We need a space here in Athens where Black people can congregate again, where they can hear their voices ring again."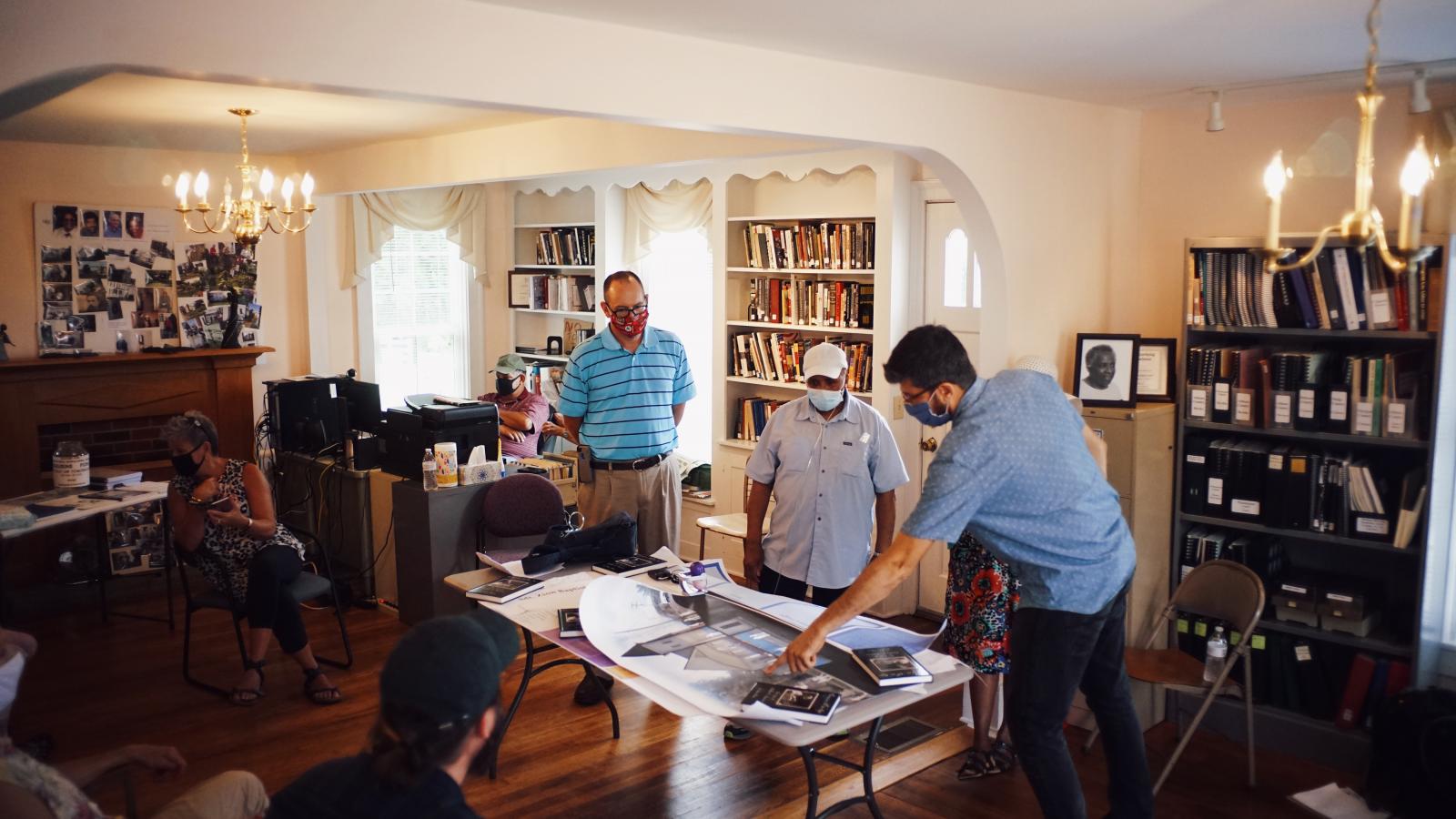 Omar Hakeem, a Washington, DC-based architect and designer, worked as the CIRD design lead for the project. One of Hakeem's first tasks was assembling the design advisory team, which included experts in rural community development and the preservation of historic Black spaces as well as a local architect. As he described, the goal of the project was to help the society plot out how to take the church building and, "reimagine it as a hub for Black history and culture. We spent a lot of time talking about what does that mean for people? What does that look like? What are the components that need to be in that? What are the ingredients in that gumbo?"
While the three-day workshop had initially been scheduled for June 2020, due to the coronavirus pandemic, the CIRD team reimagined the workshop into a first-of-its-kind hybrid model with both in-person and virtual elements. Workshop discussions were facilitated with the help of meeting software that could accommodate the use of tools such as white boards. Site visits followed strict COVID protocols, such as having participants travel to Athens in separate cars.
These in-person visits were especially important to fostering a productive dialogue between the design team and the preservation society as they helped the advisors understand the heart of the community that was represented by and would benefit from the church's rehabilitation. As Hakeem described, "We went on this tour with this really amazing historian named David Butcher, and he told us all about his ancestors. They were farming. They were building a community. It was before the end of the Civil War. It was before the Emancipation Proclamation. I think that story of the rugged strength of Black Appalachians isn't told that much, and it was really cool to be part of something that would help tell that story going forward."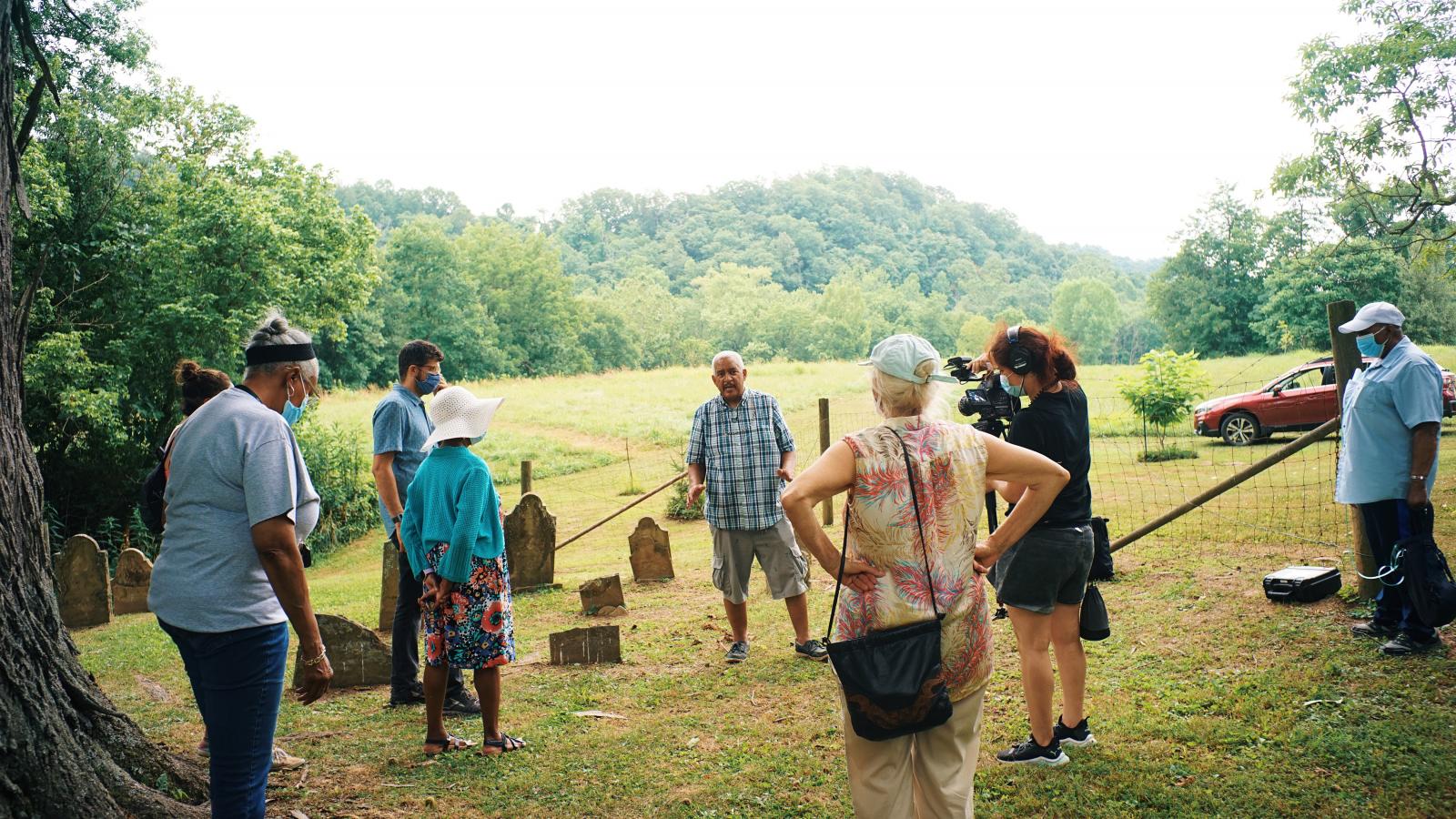 In addition to assistance with articulating their vision for the new community center, the preservation society also received what Hakeem described as "a very robust design book." The made-to-order book includes drawings of what various phases of the project will look like, case studies of similar projects to help the society think about additional partners and funding opportunities, and high-quality pictures to help generate continuing excitement for the project. Hakeem noted one item in particular that's a key benefit for communities that go through the CIRD process. "We built a really good parametric, three-dimensional architectural model, really state-of-the-art, that can be used for drawings going forward. In the architectural world, that would normally cost between $50,000-$100,000 and communities are able to get that through the CIRD program."
Hakeem expressed that he is excited to see what comes next for the project, and he is honored to now feel like part of the Mt. Zion family. He added that his goal is that CIRD will be involved with more projects like this one. "I think we really need to be able to be there for communities whose culture is threatened. As many of us agree and know, Black culture has always been under some form of attack or assault," he explained. Ideally, over the life of a project, Hakeem would like CIRD to continue to be a resource to these communities long after the initial consultation is over. "When things come up, when things change, when things pause, when things restart, then we can be there and be helpful and be a resource because none of these projects happen in a quick linear fashion," he said.
He would also like to see more design practitioners tackling questions of culturally specific placemaking for communities of color. "I hear practitioners asking more and more of these types of questions, but I think being able to do the work still sometimes feels too difficult, too far away, or somehow not possible," he said. "I want to see more practitioners be open and willing and feeling empowered to do this work in their own communities."